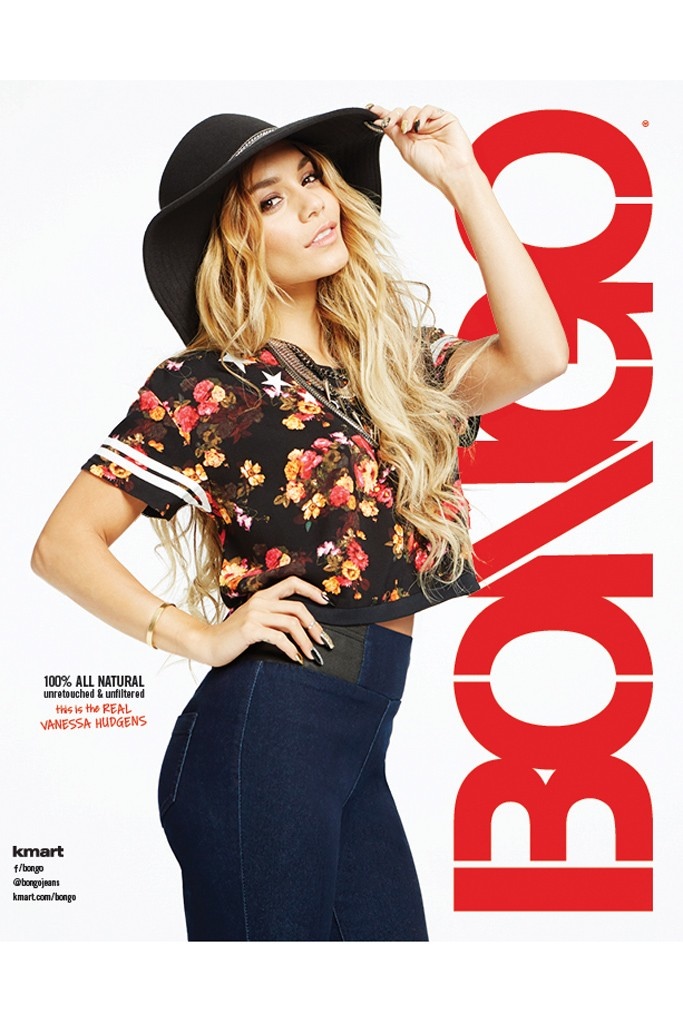 Untouched and Unfiltered–Following the successful unretouched lingerie campaign by Aerie, Bongo has joined the movement against the overuse of airbrushing and Photoshop.
Their fall ads revealed on WWD were shot by photographer Marley Kate and feature Vanessa Hudgens, who has been the face of the brand for two seasons thus far, totally untouched and appearing just as she appeared on set. The copy on the ads declare, "100 percent all natural. Unretouched and unfiltered. This is the real Vanessa Hudgens."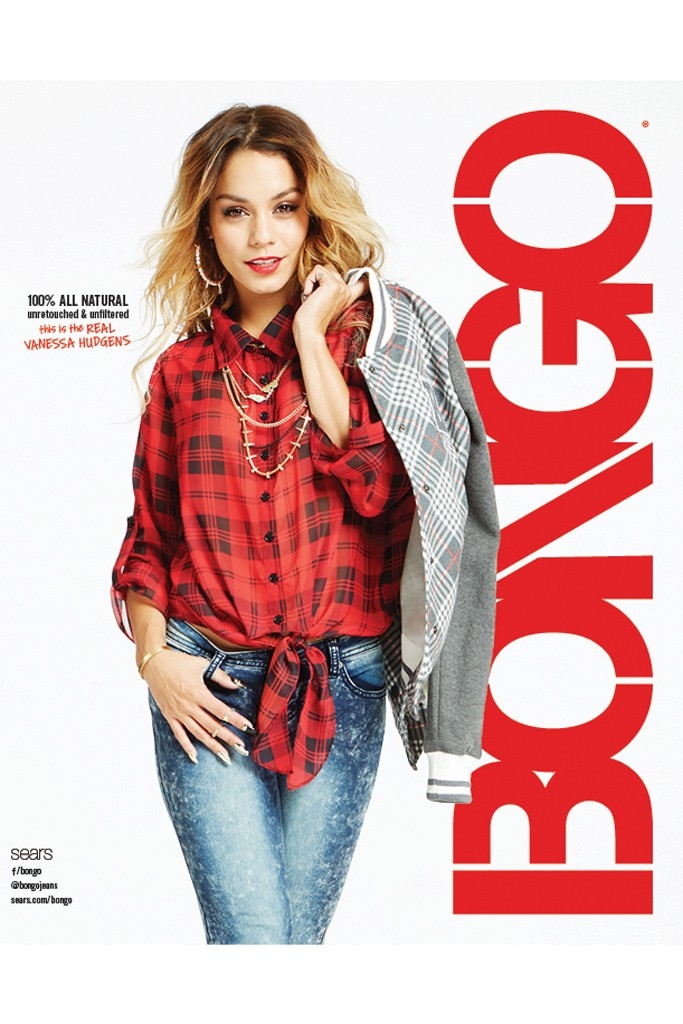 Hudgens also expressed her support by saying, "The clothes make me feel carefree and confident, which is why I love that the final ad images are unretouched. It's so important for girls to remember that real beauty shines from within, and I'm so proud that Bongo is choosing to send such as positive message with this campaign."
How do you feel about the use of airbrushing and Photoshop in ads?