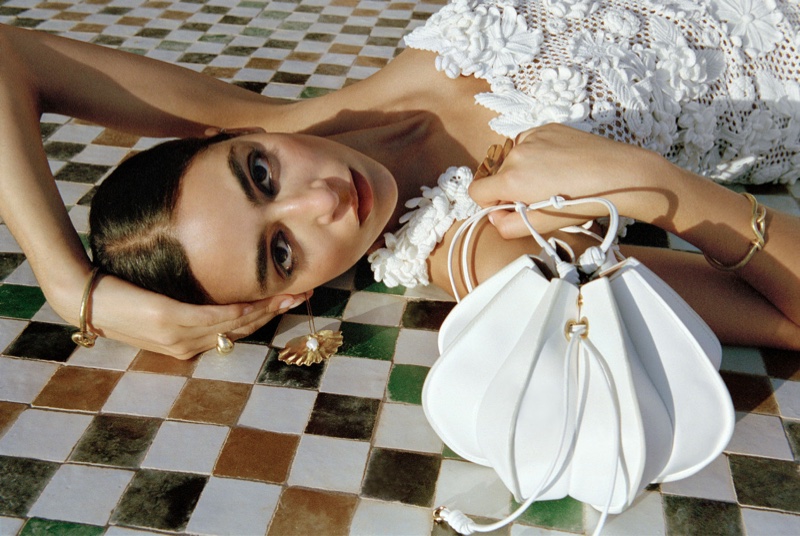 Ulla Johnson's spring-summer 2022 campaign, which is set in Morocco's El Badi Palace, exudes pure elegance. Leading model Nora Attal is the face of the collection, posing for photographs taken by Yelena Yemchuk. In a setting of painted tiles and sun-drenched stonework, the collection perfectly complements the space.
Ulla Johnson Spring/Summer 2022 Campaign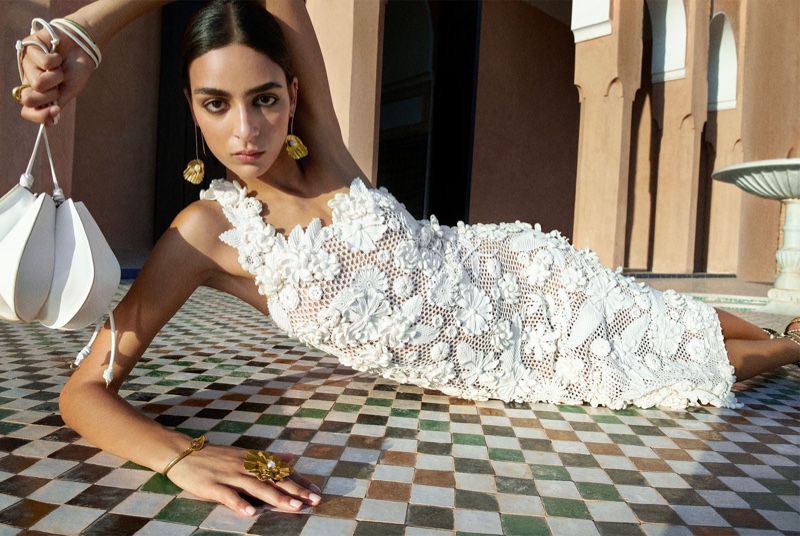 In indigo with a kaleidoscopic print and made from hand-dyed Shibori, the Mariza dress is a show-stopping piece. Additionally, Valory, a dress with cascading ruffles and a peplum hemline in a sun-bleached peach hue, is available. The Lotus flower pochette, the Paloma ruched crossbody, and the Tulip basket, all made of woven and leather materials, are some of the season's statement bags.
Related: Ulla Johnson is in Full Bloom With Spring 2021 Campaign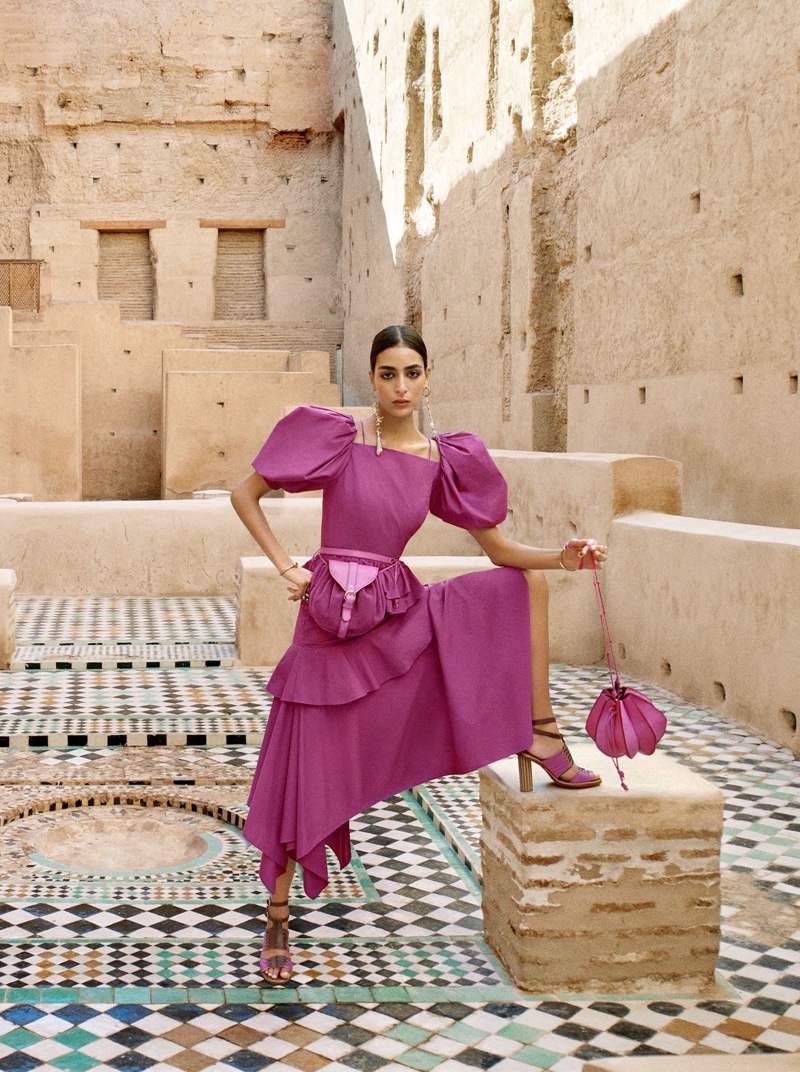 The campaign imagery was captured on the ancient stage of El Badi on Moroccan beauty Nora Attal. Known to many as the Incomparable Palace, El Badi has been a ruin for centuries, circled by crumbling walls and nesting cranes. The collection becomes imbued with new meaning as Indigo hand-tied Shibori, cross stitched poplins, and intricate crocheted florals spin across body-skimming silhouettes, mimicking the kaleidoscopic pathway of the palace's tessellated painted tiles. 

Ulla Johnson