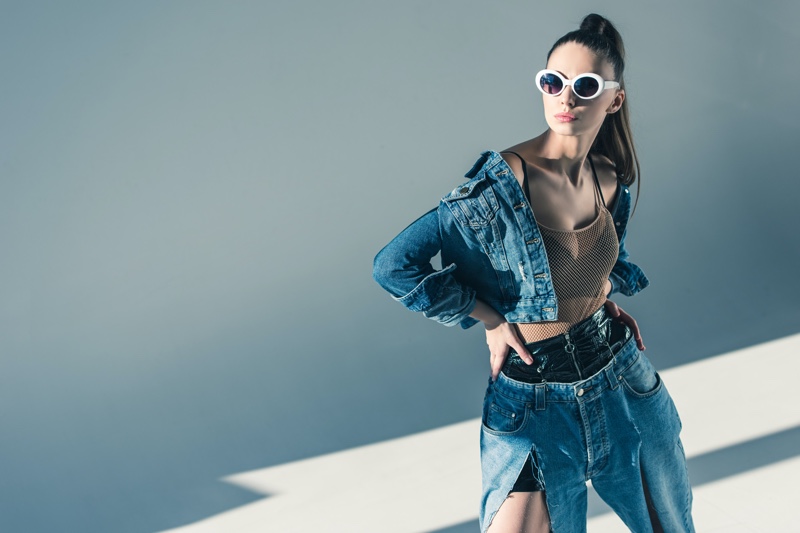 We are approaching spring, and with it, the cold, endless coats, and oversize pumps are left behind. Miniskirts with trains, jumpsuits, fringes… the catwalks have already made their proposals for this spring-summer 2022, and here we tell you all the trends that arrive this season.
Back to the Low Cut
The fashion of the 2000s and the Y2K aesthetic is making a comeback, and with it the low cut, a trend that, just as it has loyal followers, there are also many detractors. Brands like Blumarine or Miu Miu opt for that relaxed fit in denim pants, jeans, and miniskirts.
Style & Movement with Fringe
Although fringe is a continuous trend, what the biffi store brings us for this spring-summer is fresh and unusual. Instead of the classic thin fringes on the sleeves we all know, they come in a thicker version on dresses, skirts, and tops.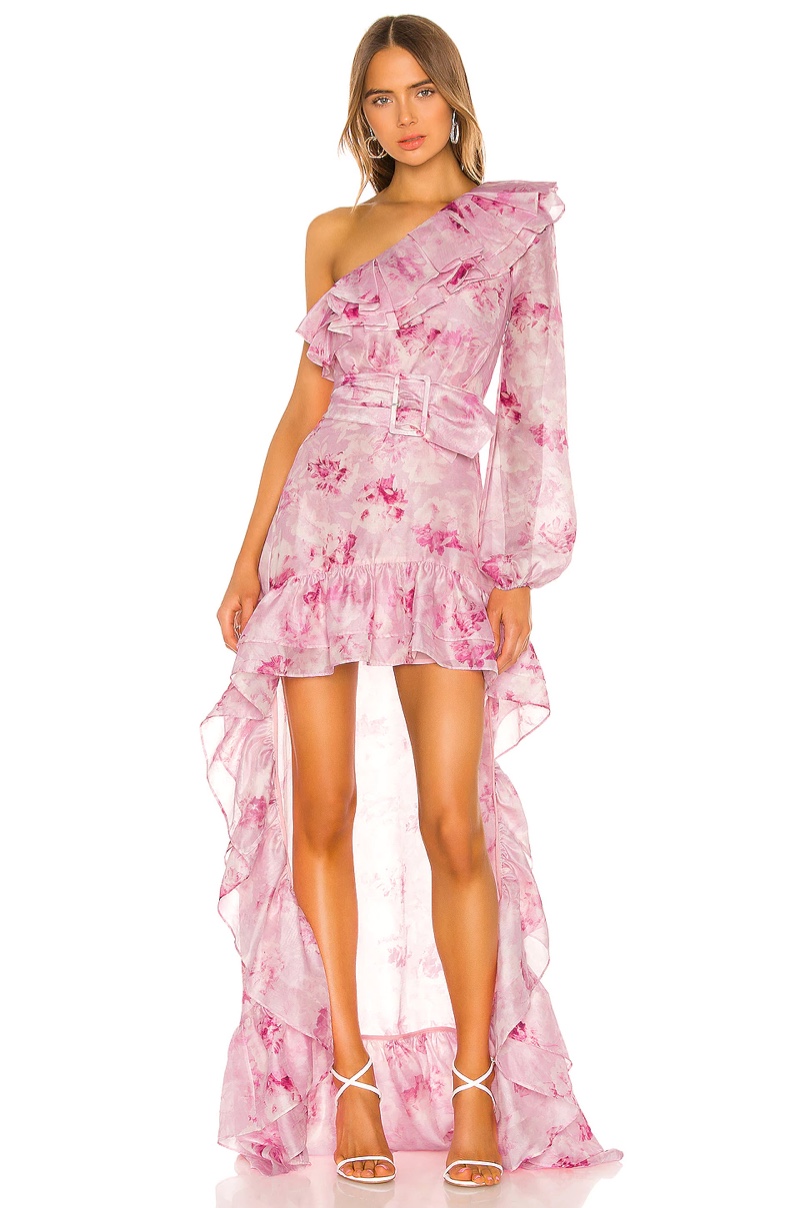 Dresses & Miniskirts with a Train
The wacky addition of trains to mini skirts and dresses creates maximum drama with every step you take. This asymmetry allows you to wear a short and long look simultaneously and will give you a striking touch, letting your legs show off.
Scarves & Bows to Adorn Your Neck
Scarves are an accessory that we have seen season after season. As belts, as a hat, or tied around the neck. This time, the scarf is already incorporated into the same shirt or blouse, a simple and sophisticated detail. We have also seen it in the form of a bow, another brilliant option.
Good Weather, Good Shorts
We say goodbye to the extra short shorts and hello to the Bermuda shorts. These pants go slightly above the knee and come in various fabrics and prints. From sequins to animal print, the shorts are here to stay.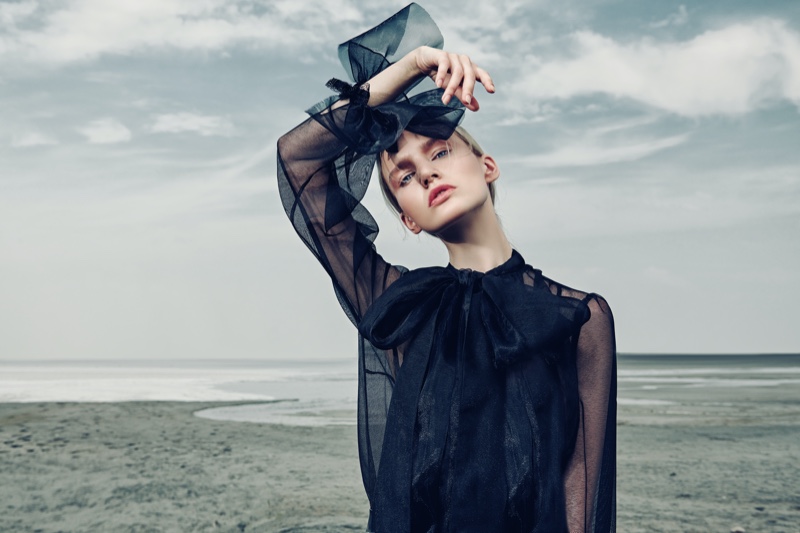 Show Your Sexy Side with Sheer Fabrics
The sensuality of sheer fabrics reigns for another year. With good weather and heat, see-thru materials sneak into our wardrobes thanks to Blumarine or Yanina. With asymmetries or covered in flowers, sheer fabrics cannot be missing this spring-summer.
Go Outside in a One-piece
If you are not inspired and do not know how to combine your clothes, the jumpsuit is the ideal option. These one-piece garments come in countless colors, patterns, and fabrics. And for the most daring, this season, the catsuits land, a tighter version of the jumpsuit.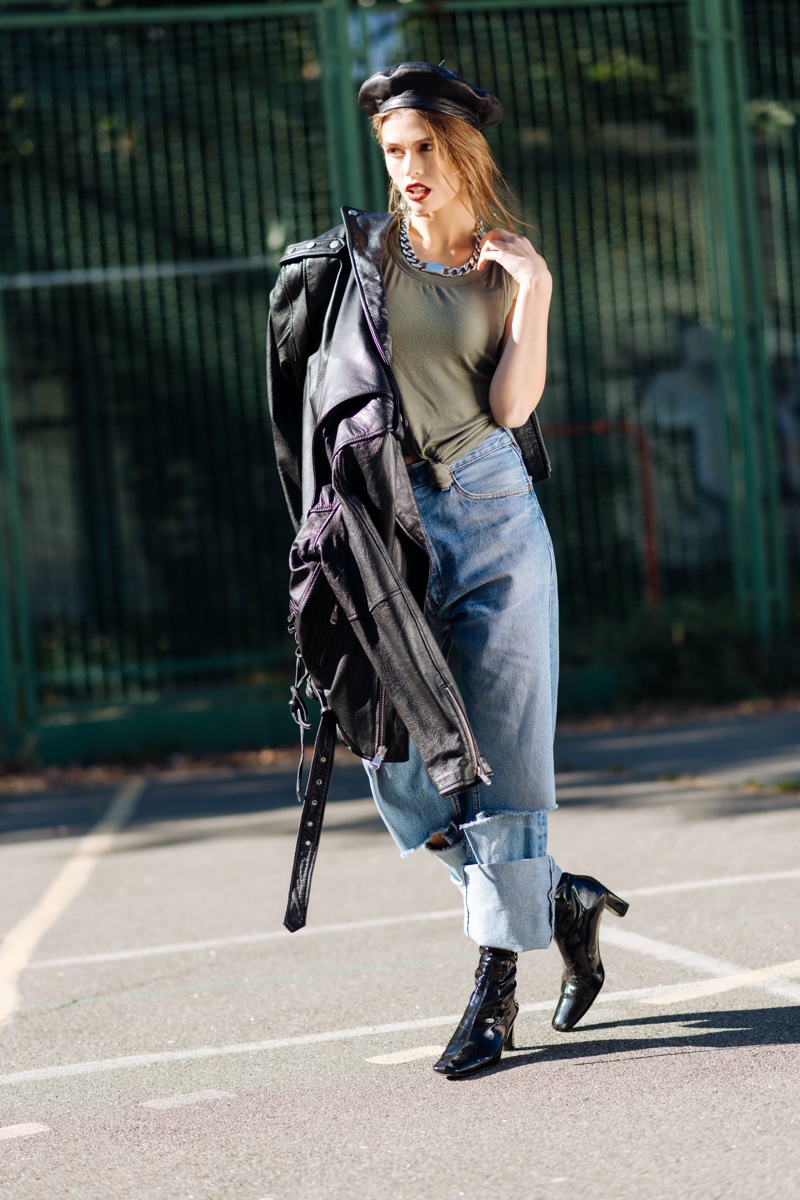 The Transition from Fitted to Baggy Pants
If you are a fan of leggings, you can wear them, although they must show innovative designs. Fitted pants and skinny jeans give way to flared jeans and baggy dress pants, very Katherine Hepburn style.
In addition, palazzo pants in flowing textiles will reign both in street fashion and in the festive sphere, represented by jumpsuits and high-waist pants. This model, precisely, looks fantastic together with romantic crop tops with ruffles and bare shoulders.
Cut-out Garments
In the past, they have been able to invade the most fashionable wardrobes, and now they are seen as a new trend that is just going to start. These are shirts, tops, and pants with strategic cuts that look like random cuts and reveal some skin even if they are not in places with a neckline or hem. This time it is not about rips in jeans, but rather the trend aims to reach garments outside the denim code.