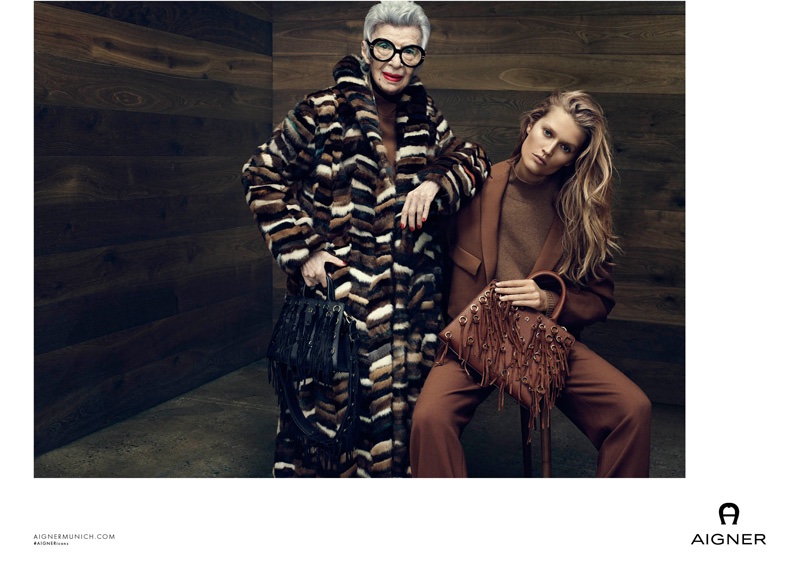 German accessories label Aigner has tapped Toni Garrn to appear in its fall-winter 2016 campaign inspired by 'Epic Heights'. After appearing in the brand's spring advertisements, Garrn was joined by 94-year-old fashion designer Iris Apfel and male model Jason Morgan for the new season. With art direction by Janvier Burger & Stasch, the images were photographed by Terry Tsiolis at Milk Studios in New York, with a setting inspired by visions of a grand chalet. The new season spotlights fur coats, tailored jackets, and boxy bags embellished with fringe or metal hardware.
Label: Aigner (Fall / Winter 2016 Campaign) | Photographer : Terry Tsiolis | Styling : Isabelle Kountoure | Hair : Esther Langham | Makeup : Frankie Boyd | Models: Iris Apfel, Toni Garrn and Jason Morgan | Creative Agency: Janvier Burger & Stasch | Creative Director : Nick Stasch | Art Director : Mischa Bakman | Video: Nick Kholin | Post Production : Gloss NY | Location : Milk Studio NY | Still Photographer : Benedict Morgan | Still Stylist: Eve Sand 
Toni Garrn – Aigner Fall 2016 Campaign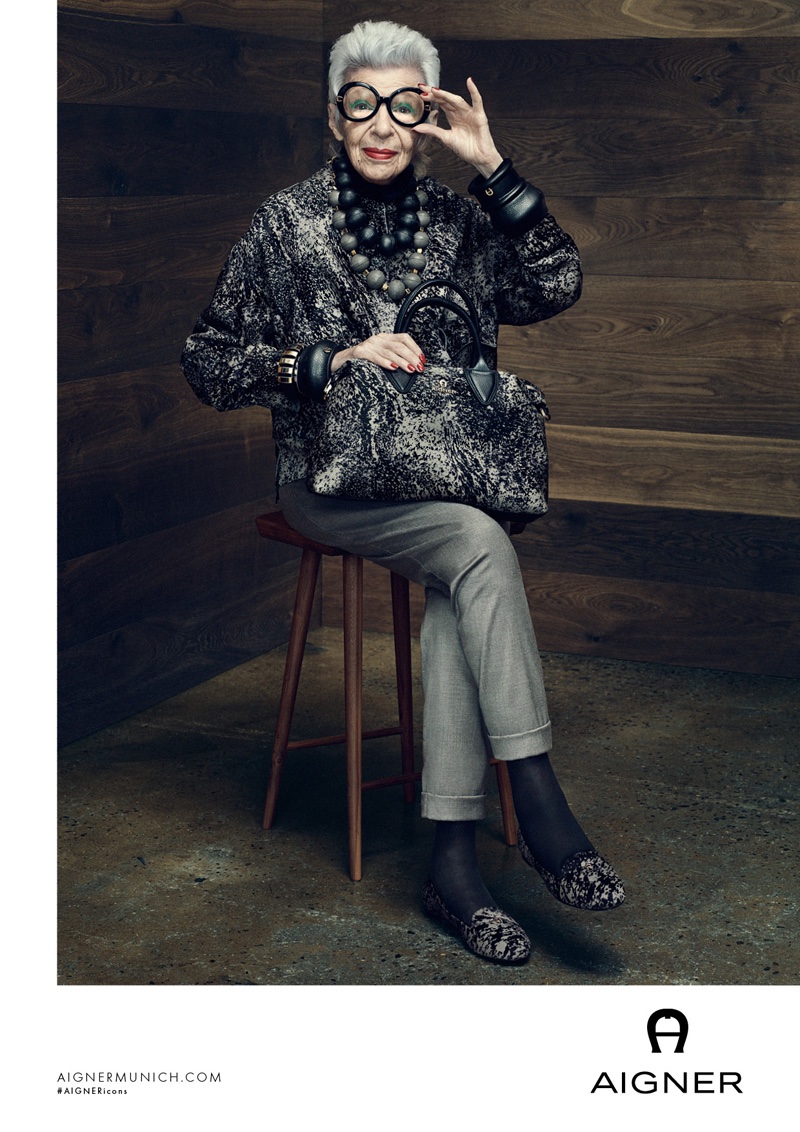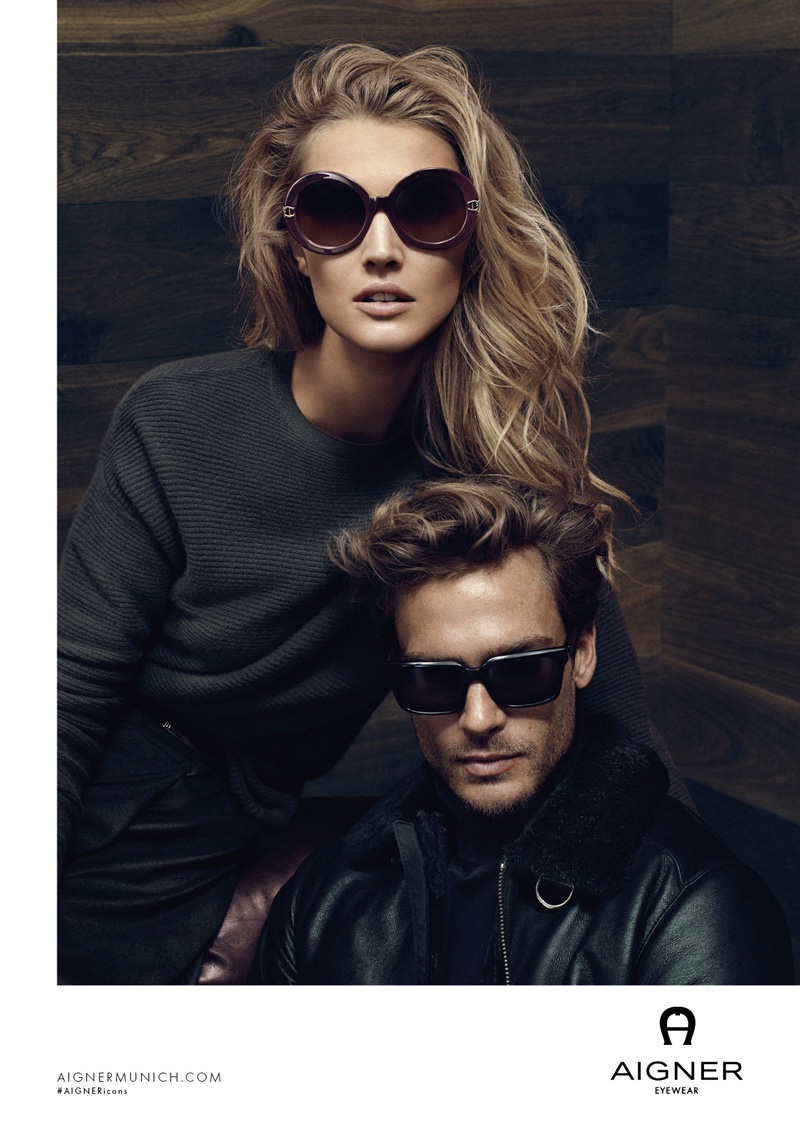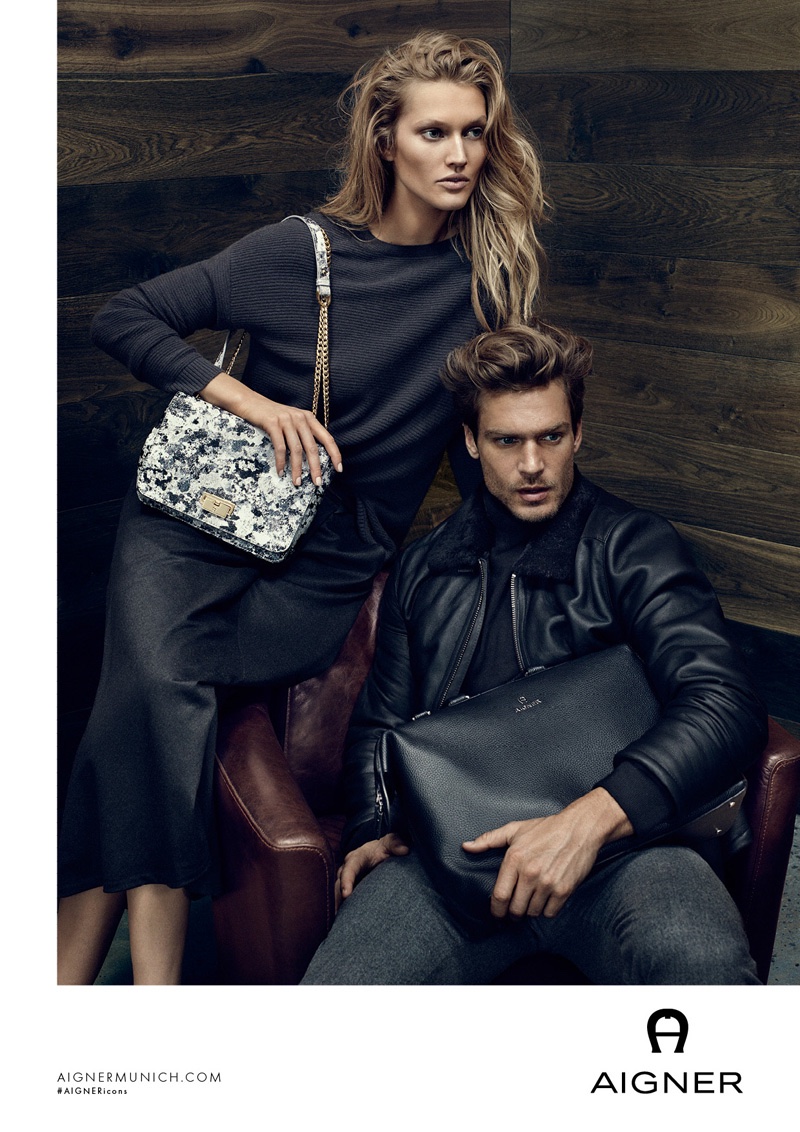 Flashback – Aigner Spring 2016 Campaign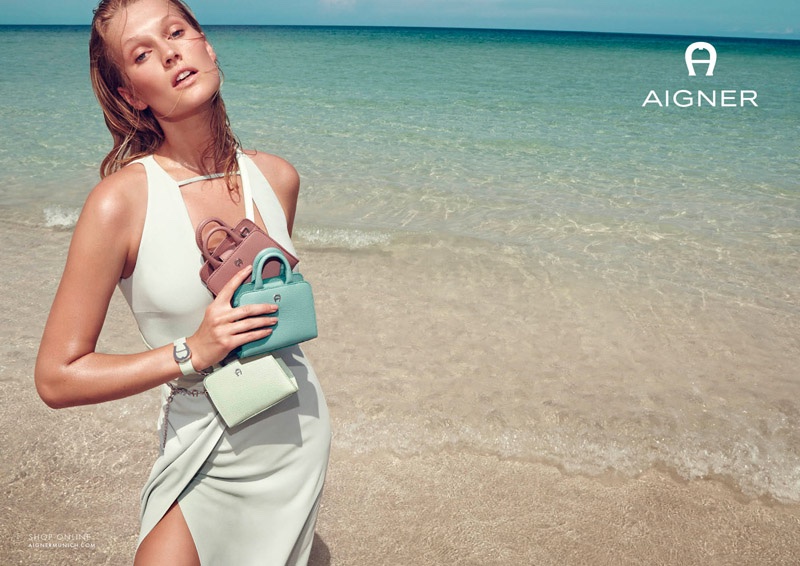 Toni Garrn also previously appeared in Aigner's spring-summer 2016 campaign. The blonde beauty headed to the beach for a sun-drenched outing photographed by Nagi Sakai. Made with art direction by Janvier Burger & Stasch, Toni channeled her inner sea siren for the gorgeous shots.