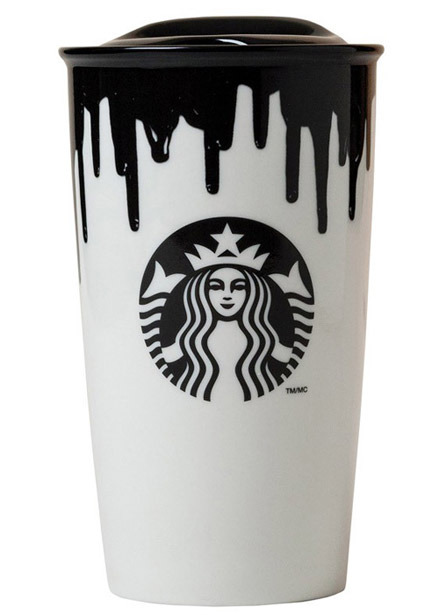 A Caffeinated Collaboration–We always knew that coffee—specifically Starbucks coffee was fashionable, but things have just been taken one step further. According to WWD, Starbucks has partnered with the brand Band of Outsiders, which is a Los Angeles based clothing label known for their rebellious yet modern American style, founded by Scott Sternberg in January of 2004. They first started out designing menswear inspired by women's clothing, then progressing to womenswear in 2007.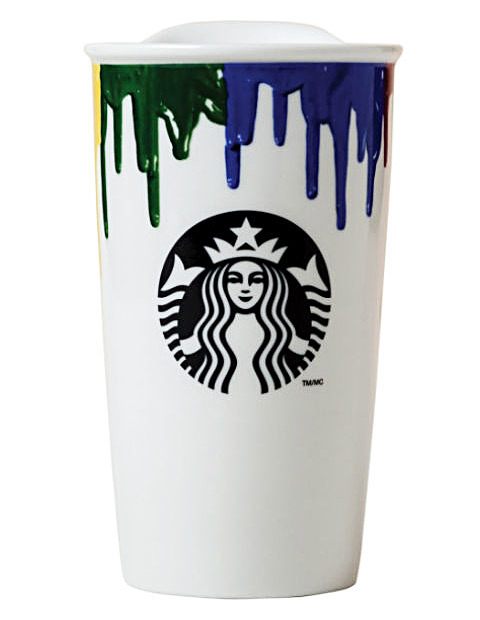 The collaboration with Starbucks was orchestrated by CFDA mastermind and CEO, Steven Kolb, who called Sternberg out of the blue with the proposition. "You get these phone calls from Steven a couple of times a year and he usually prefaces it 'You're going to say no,' but I sort of surprised him and instinctually and immediately jumped on it," he said.
The product of this partnership will be an artistic ceramic mug that can be found in 9,000 Starbuck's stores. It is limited edition and featured a design that pays tribute to Band of Outsider's founder's favorite world for coffee, "drip." Designer coffee mugs like these are fast becoming a staple fashion statement in the 3rd wave coffee market, so this partnership has great timing on its side. By the way, you can also look at coffee grinders for your home to make the coffee routine more comfortable.