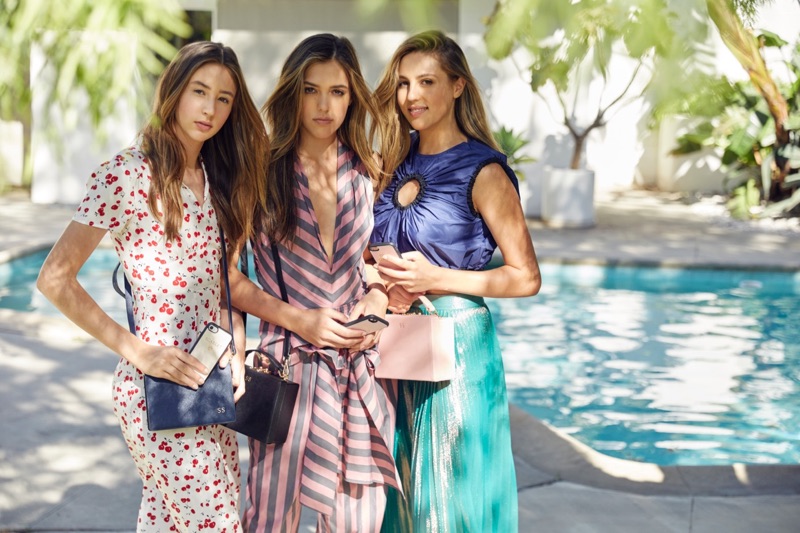 The daughters of actor Sylvester Stallone, Sistine, Sophia and Scarlet Stallone, land their first international campaign for The Daily Edited. After appearing at the 2017 Golden Globes as the Miss Golden Globes, the trio step into the spotlight as the faces of the personaliizable accessories brand. The girls pose with some of their favorite styles in the chic campaign images. The latest collection features bucket bags, box styles and shoulder bags.
Related: Sistine Stallone Stars in Teen Vogue
"It's so much fun [fronting a campaign together]. We like doing shoots together, but the fact that this is a campaign just totally upped the ante," Sistine says. "It's so special," Sophia adds. "To represent such an amazing brand with my sisters, is fun," Scarlet says.
Sophia, Sistine & Scarlet Stallone – The Daily Edited Campaign