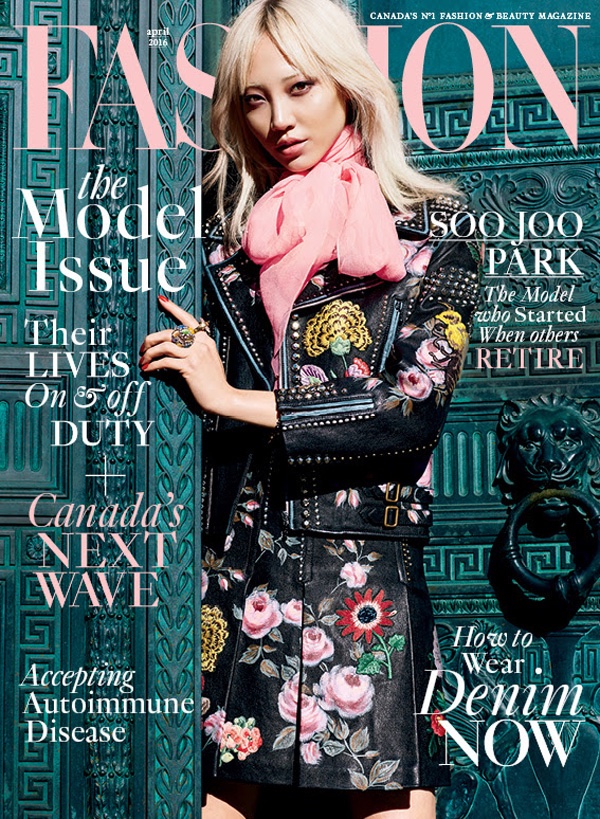 Top model Soo Joo Park lands the April 2016 cover of FASHION Magazine, looking rebel chic in a leather Gucci jacket and skirt embroidered with florals. Inside the magazine, Soo Joo wears even more florals while flaunting some skin and modeling glittering statement jewelry. Through it all, L'Oreal Paris' first Asian-American spokesmodel shows off her signature blonde hair color.
Speaking of her hair, the Soo Joo talks to the magazine about the debate around it saying, "It's a tricky subject. I had an interview once and they asked me why I changed my hair color…They thought I was ashamed to be Asian."
Soo Joo also opens up about today's changing beauty ideas: "We are living in a time of expanding beauty ideals, and questioning what the idea of beauty is. I see the changes happening in front of me, and I applaud everyone who's pushing boundaries."
Soo Joo Park – Fashion Magazine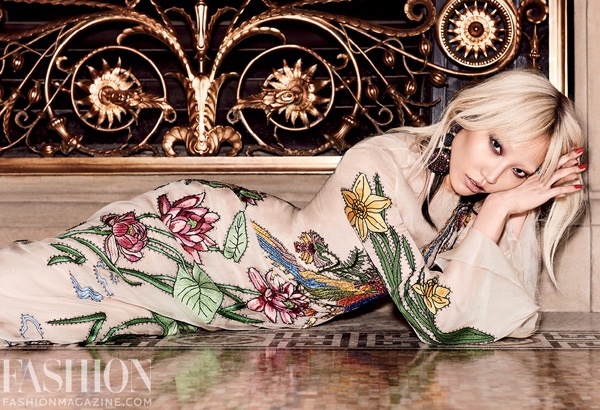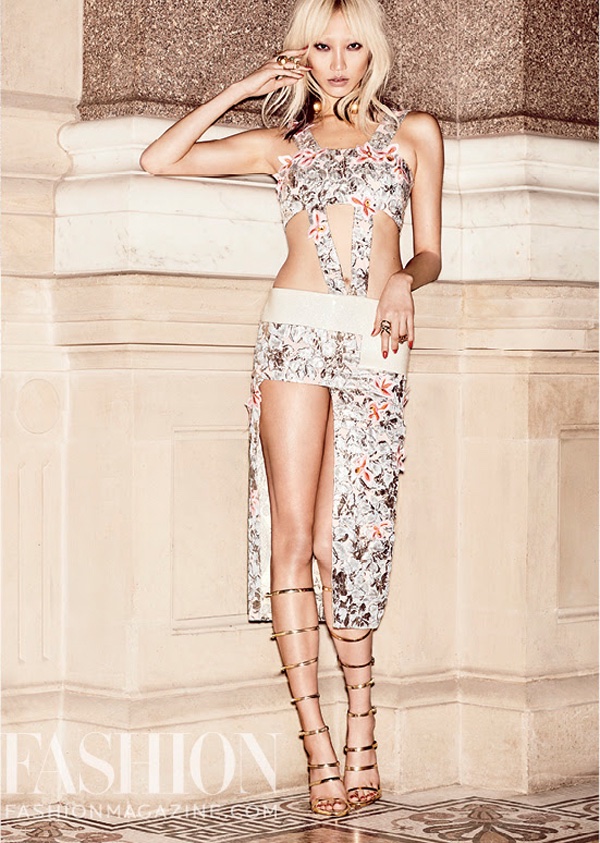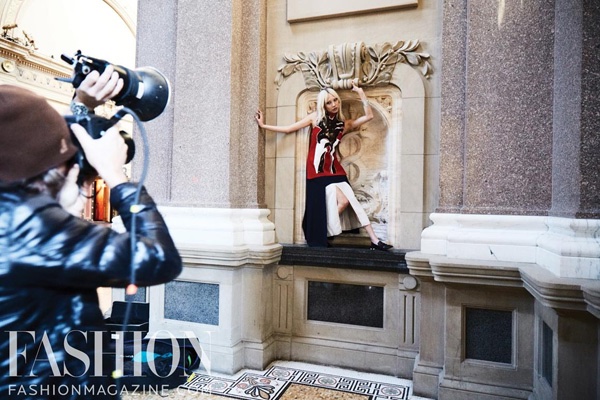 Soo Joo Park – DKNY Fall 2016 Runway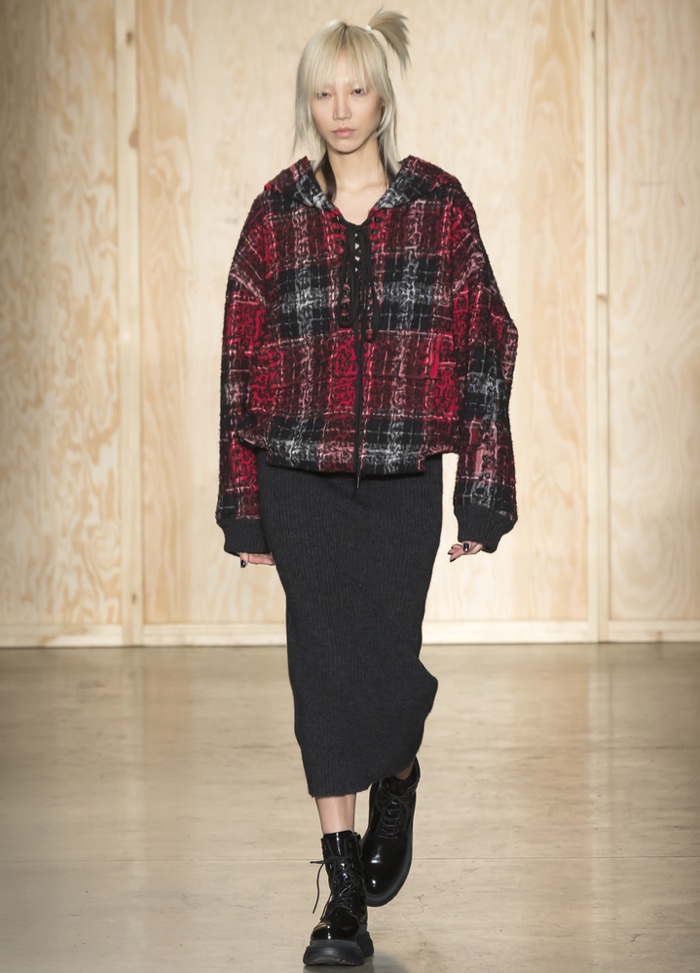 In addition to her recent FASHION cover, Soo Joo Park also recently walked New York Fashion Week. The blonde hit the runway for DKNY's fall-winter 2016 show featuring designs by Dao-Yi Chow and Maxwell Osborne. Soo Joo looked street style ready in a plaid sweatshirt, black skirt and combat boots.