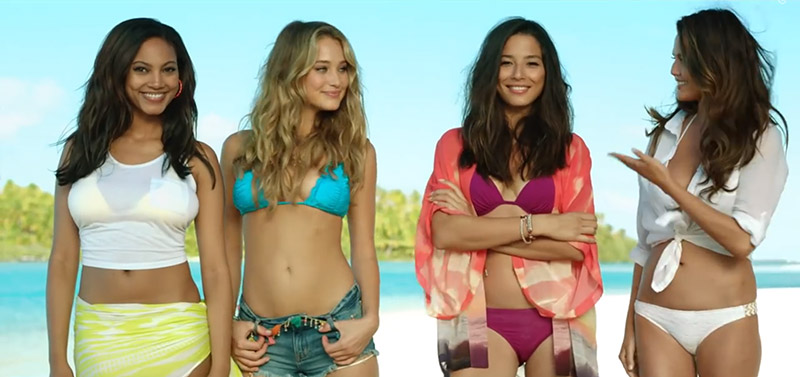 Safety in Paradise–Air New Zealand debuted an unconventional in-flight safety video earlier this year which featured models Christie Brinkley, Chrissy Teigen, Ariel Meredith, Jessica Gomez and Hannah Davis in celebration of the 50th anniversary of the Sports Illustrated swimsuit issue.
The video features the models in bikinis demonstrating routine in-flight safety procedures such as using oxygen masks and life jackets on gorgeous Cook Island, reports the New York Daily News.

Although the sexy video has received over 6.1 million views on YouTube at the time of this article's publishing, there were numerous complaints about the video including a petition on Change.org asking for the video to be banned which has received over 10,000 signatures resulting in the video being phased out by the airline.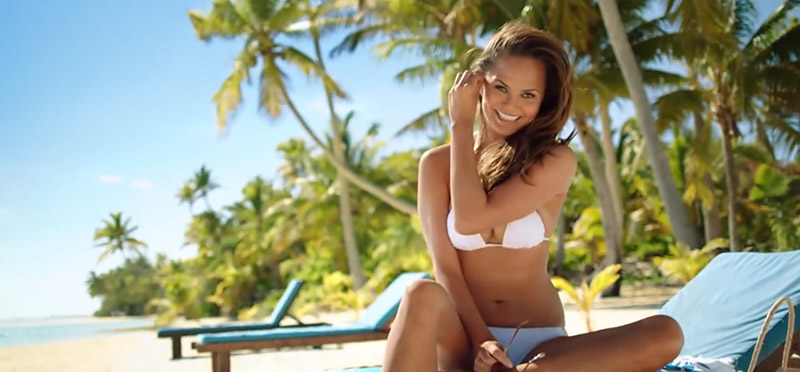 The petition organizer, Natasha Young says, "This video completely disregards passengers who find it offensive for religious reasons, who have body image struggles. This video is culturally insensitive."
While the video is in fact being phased out, the New Zealand Herald reports that the airline indicated that the video is being withdrawn because it typically changes videos every few months and it has run its course, not because of public pressure.
What's your opinion? Too sexy or an overreaction?