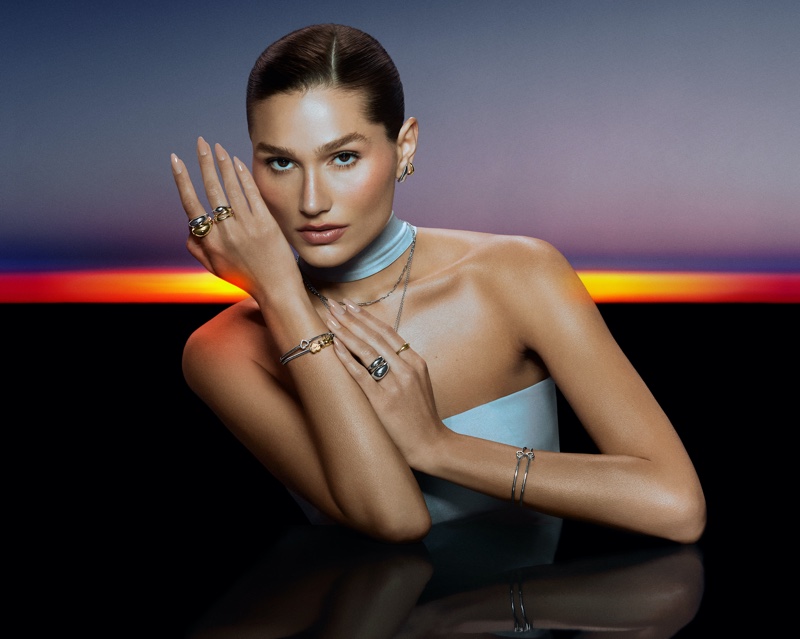 Brazilian model and influencer Sasha Meneghel takes center stage in the new campaign for Life by Vivara's Galaxy collection. Known for its association with supermodels like Gisele Bundchen and Lais Ribeiro, the jewelry brand ventures into uncharted territory with a futuristic approach, drawing inspiration from celestial bodies, planets, and constellations.
Life by Vivara 2023 Galaxy Campaign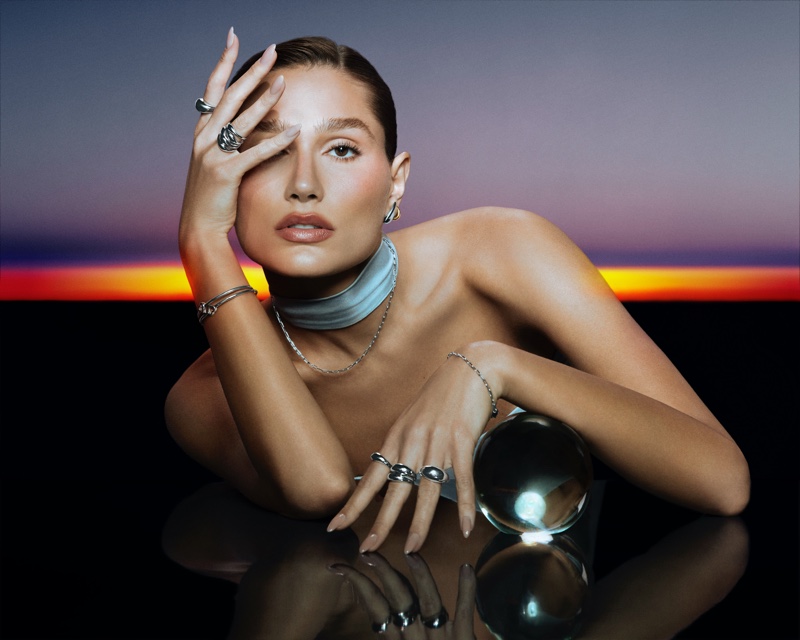 Sasha effortlessly embodies the essence of sci-fi chic in the Vivara campaign, sporting a minimalistic style that perfectly complements the otherworldly designs. In the campaign images, Sasha showcases an array of exquisite jewelry pieces, including rings, earrings, necklaces, and bracelets, each representing one of the collection's 12 unique styles.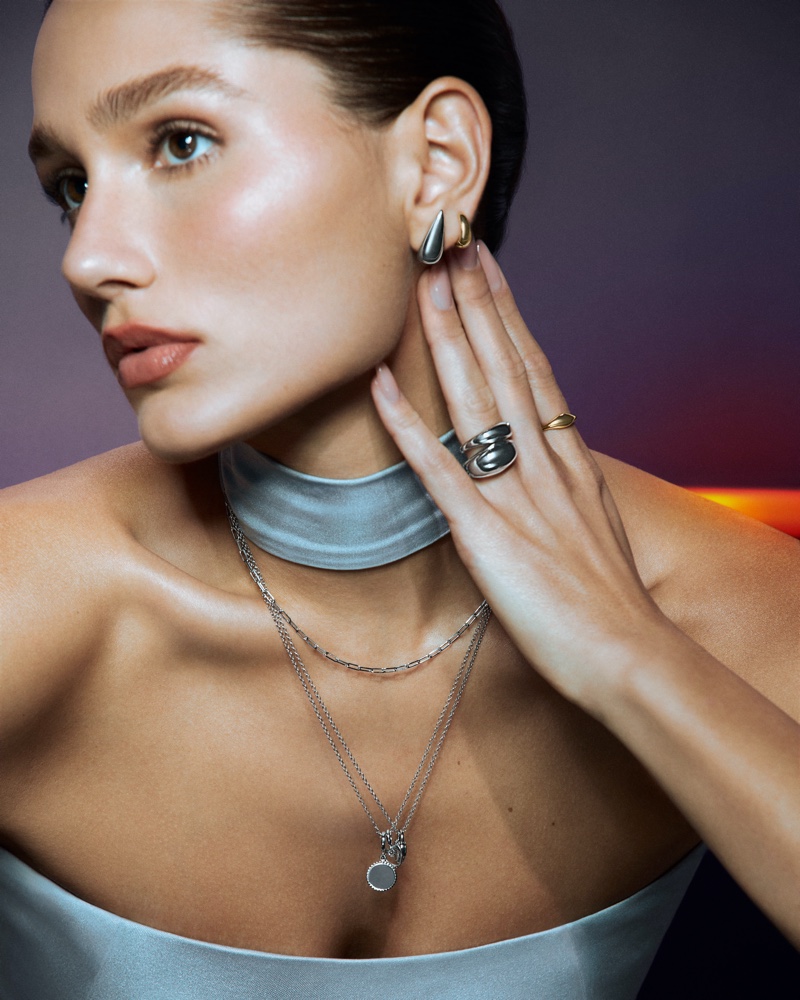 The jewelry, crafted from sterling silver and silver with a yellow gold bath, exudes an air of timeless elegance. Sasha expresses her delight in being the face of this transformative collection in a press release statement, celebrating change and encouraging individuals to embrace their true selves.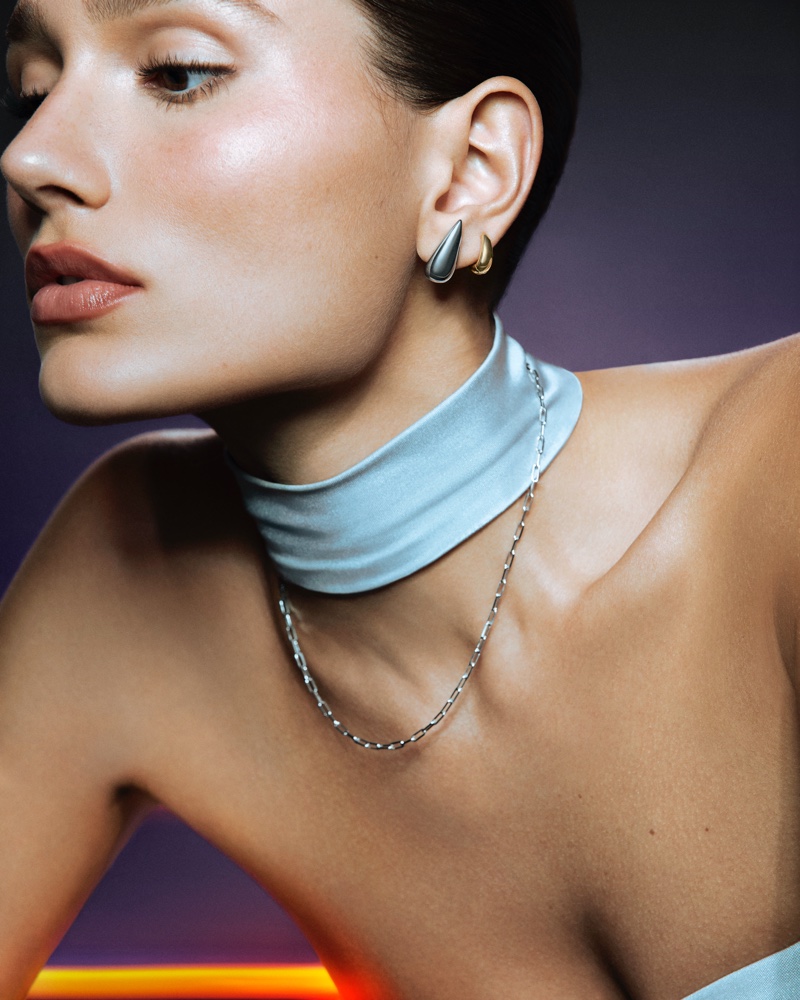 Moreover, she emphasizes the versatility of Galaxy's jewelry pieces, with their ability to be layered and mixed, suitable for any occasion ranging from glamorous parties to everyday engagements.