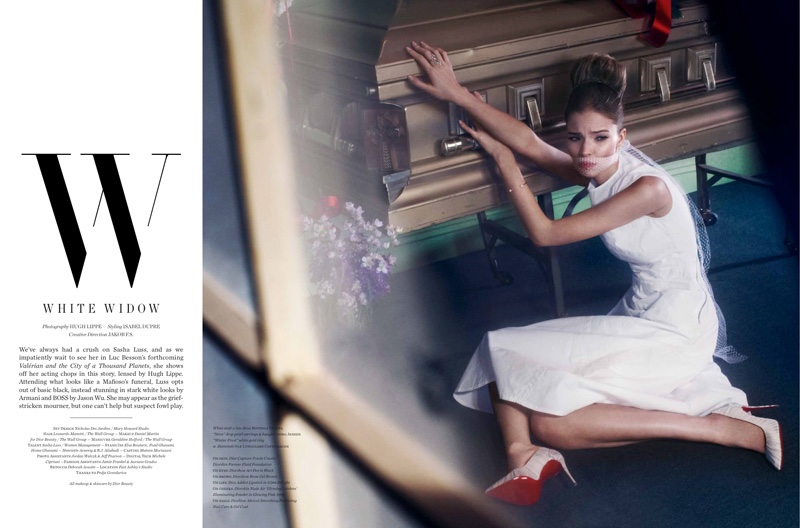 Channeling her inner actress, Sasha Luss lands the cover story for Vs. Magazine's spring-summer 2016 issue. The Russian beauty stars in a story called 'White Widow' which shows the model attending a mafioso's funeral in ivory styles. Photographed by Hugh Lippe and styled by Isabel Dupre, Sasha stands out from the crowd of grievers wearing Oscar de la Renta, BOSS, Emporio Armani and more top brands. By the end of the story, the tears are gone, and replaced with siren-red looks.
Sasha Luss – White Widow – Vs. Magazine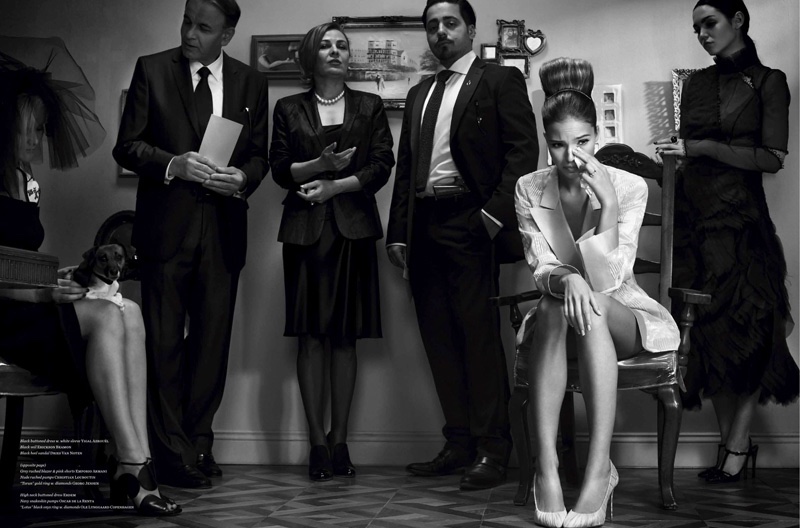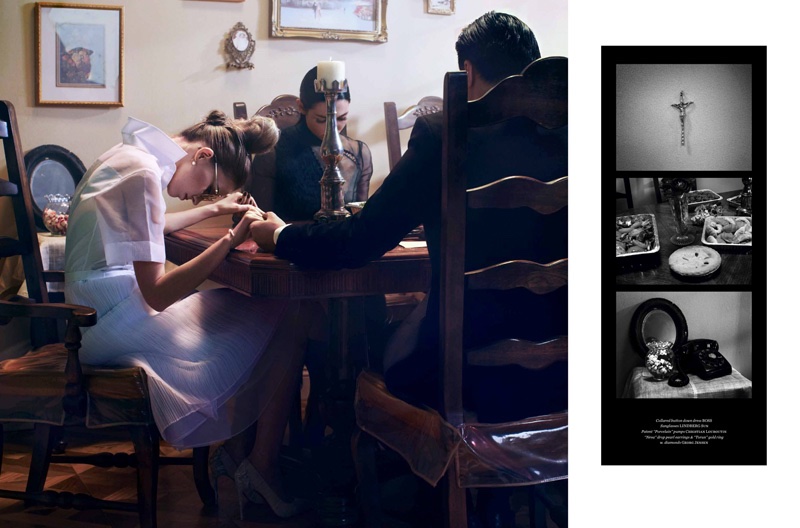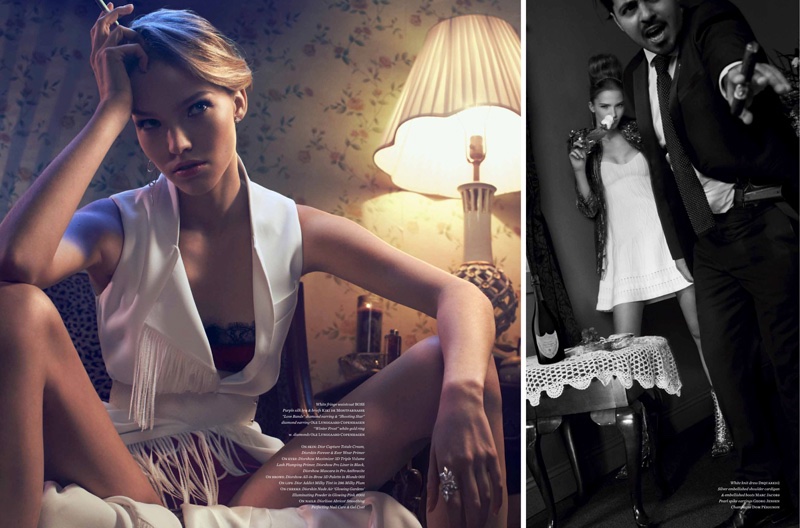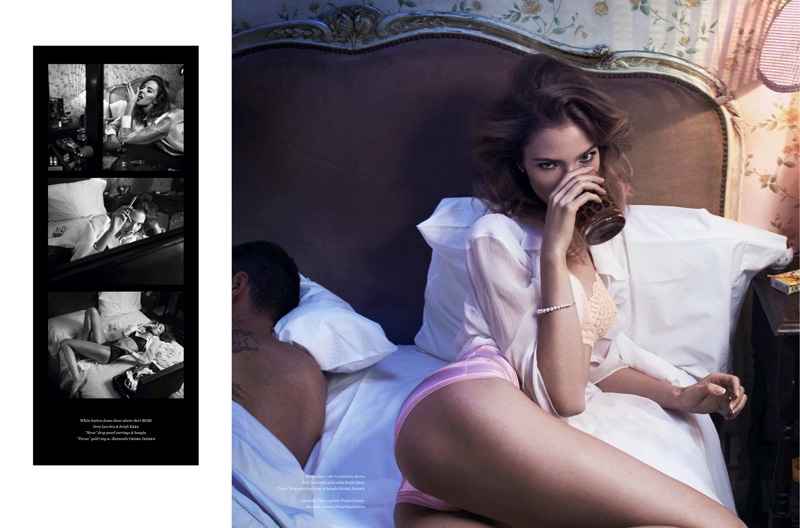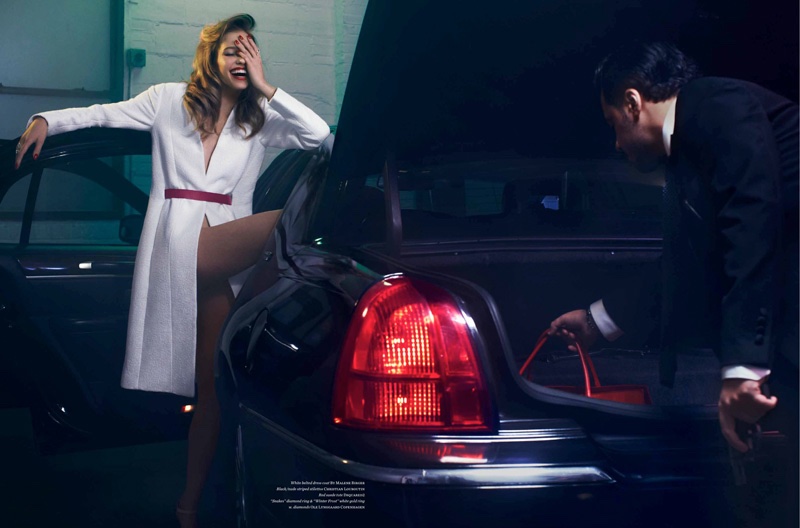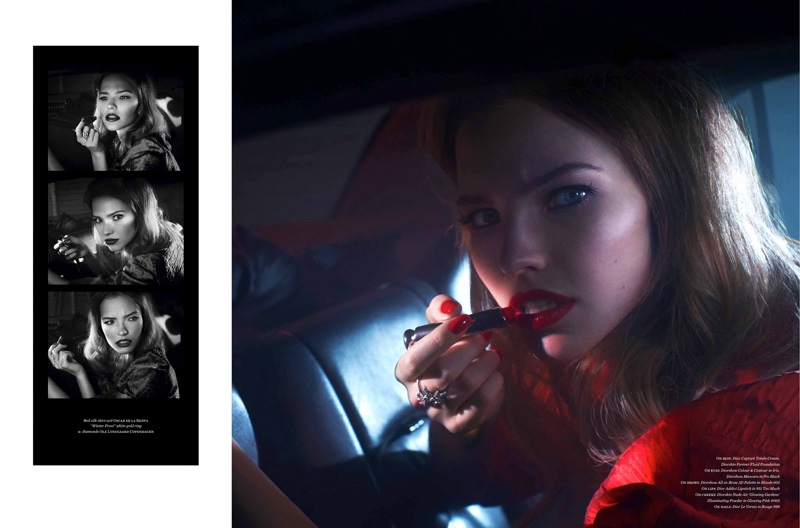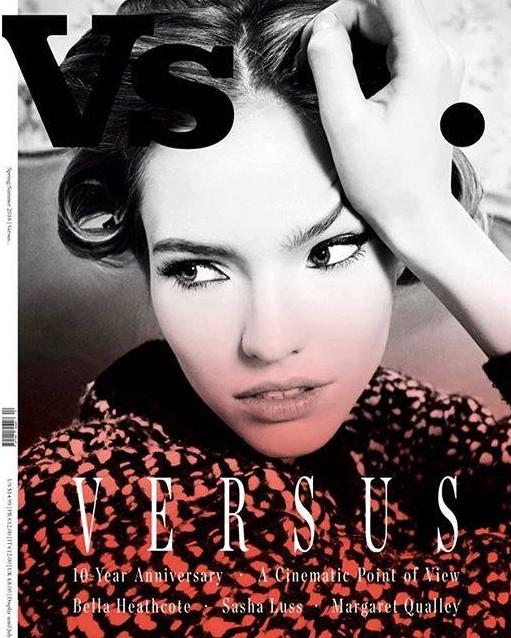 Sasha Luss – Peacebird Spring 2016 Campaign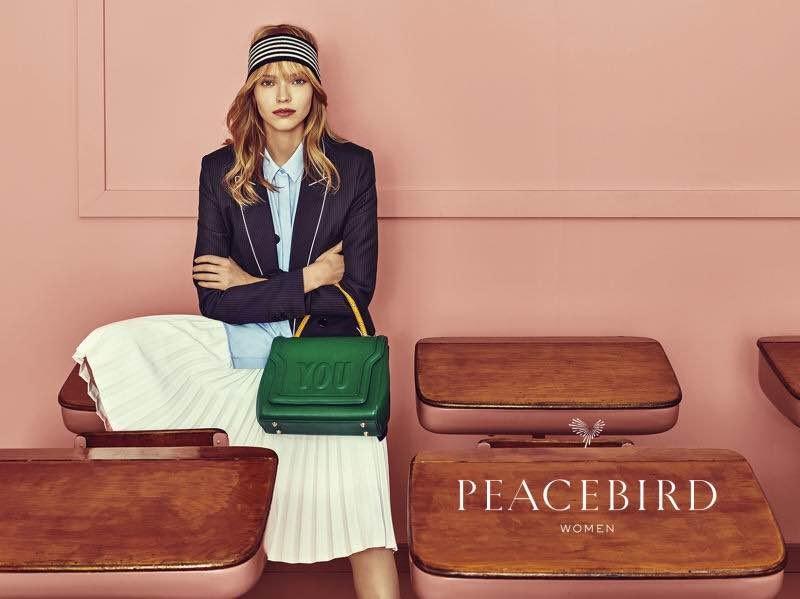 Sasha Luss also recently landed the spring-summer 2016 campaign for Korean fashion brand, Peacebird. Photographed by Norman Jean Roy, the blonde looks sporty chic while wearing athletic stripes and casual separates. We're loving the 'Royal Tenenbaums' inspired look.