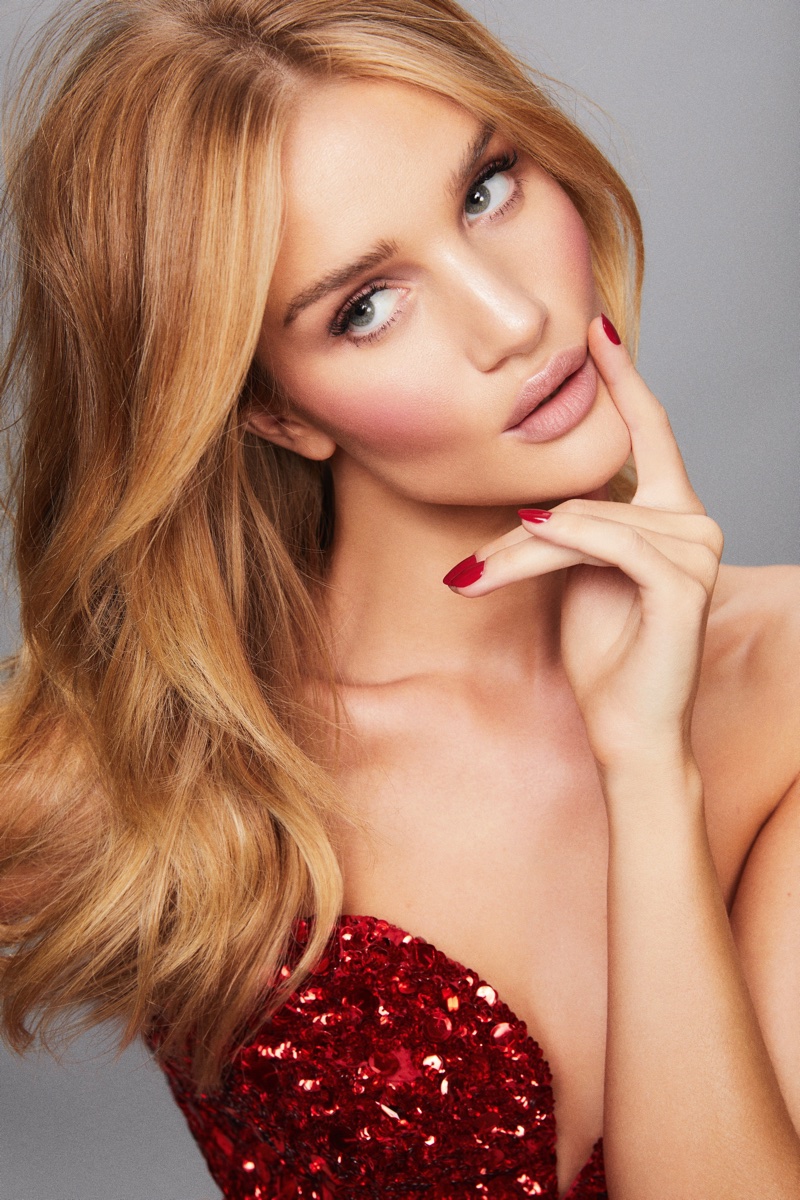 Rosie Huntington-Whiteley has tried many different beauty products as a top model through the years. And just last month, the British stunner launched a new beauty website called Rose Inc. "I hope you won't think of this website as a rule book, but as your best girlfriend's notebook," Rosie wrote about the project's mission. For the site's promotional images, the blonde poses in a glamorous photoshoot captured by Kai Z Feng. Makeup artist Katie Jane Hughes works on Rosie's radiant face with hair by Christian Wood.
Related: Rosie Huntington-Whiteley Models Pre-Fall Styles for Harper's Bazaar Australia

Rosie Huntington-Whiteley for Rose Inc.