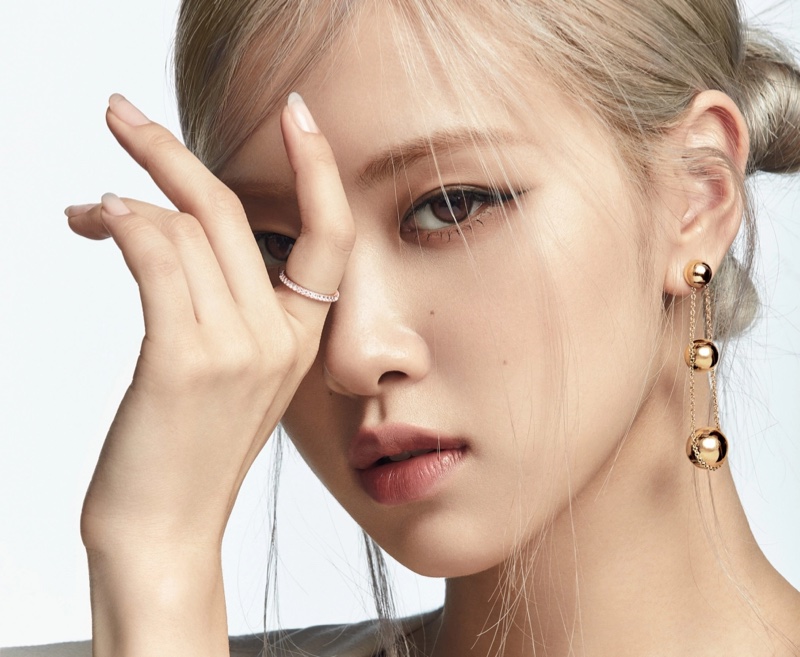 BLACKPINK member ROSÉ has been tapped as the new global ambassador for Tiffany & Co. The iconic jewelry brand recently unveiled its 2021 Tiffany HardWear digital campaign featuring the star. Influenced by the energy and edge of New York City, the collection includes metal links as well as bold shapes.
Related: Anya, Tracee & Eileen Shine As Tiffany & Co. Ambassadors (Photos)
ROSÉ wears new HardWear designs that feature 18k yellow and rose gold links decorated with pavé diamonds. A collection boasts earrings, bracelets, necklaces, and rings. The blonde beauty wears her hair in a sleek bun or straight down with a winged eyeliner look. In addition to images, ROSÉ also appears in a short film where she enchants set to rock and roll tunes.
Tiffany & Co. 2021 Tiffany HardWear Jewelry Campaign
"I've always loved wearing Tiffany jewelry. To be part of an iconic brand that has been part of my life for a long time makes it that much more special to me," states ROSÉ. "I am very honored and excited to be a part of the HardWear campaign and I can't wait for everyone to see it."