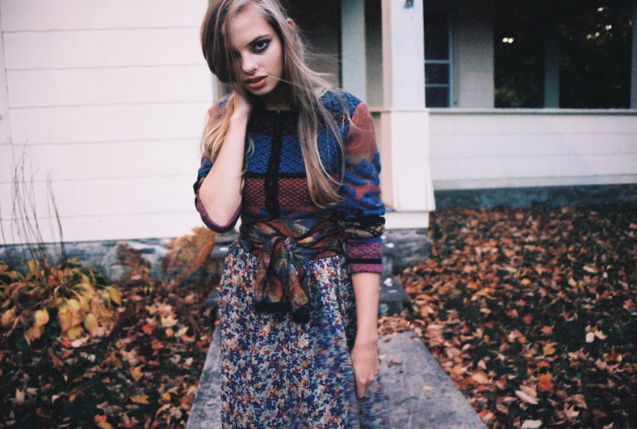 Creativity runs deep within 28-year-old fashion photographer Winona Barton-Ballentine. When she is not photographing models for publications such as A4, Nylon, and Foam, she is singing and playing guitar with her mother in the band Childress. Winona currently resides in Brooklyn, New York, and you can view an extensive portfolio of her work at the official site.
Fashion Gone Rogue: From the photographer's perspective, what are your tasks from the beginning of a shoot to the end?
Winona Barton-Ballentine: For fashion: brainstorming shoot ideas, coordinating the crew, location, and other shoot details, finding references and collaborating with the team to come together on the finer details. shooting, processing, editing, retouching.
In documentary i just take my canon rebel 2000 out in my bag and shoot while I'm out. I shoot anything that interests me… being out with friends, partying, driving, hiking, whatever. The point is to capture every day life.
Fashion Gone Rogue: How did you get into photography and have you received a formal education?
Winona Barton-Ballentine: From as early as i can remember I was always fascinated by it. A family friend was an 8×10 portrait photog in our upstate NY town and I knew when i saw his work at 5 yrs old that I wanted to be a photographer. I graduated with a BA in photography from bard college in 2002.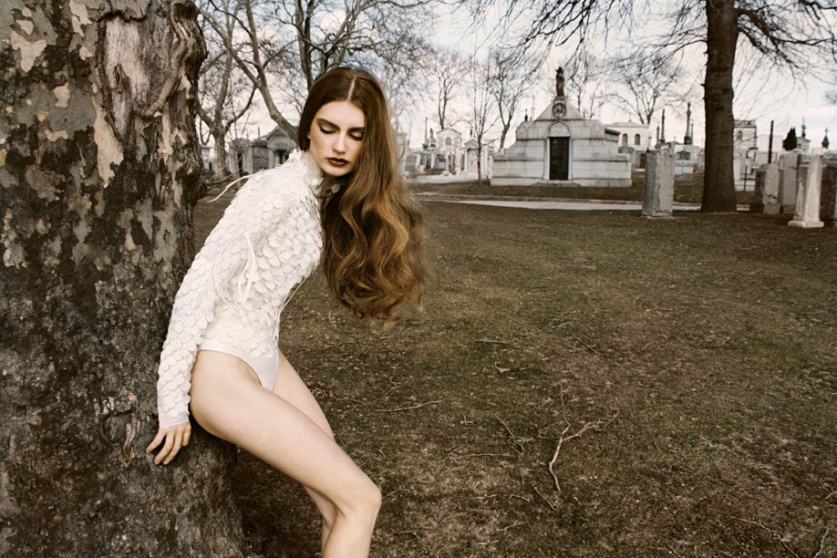 Fashion Gone Rogue: Do you feel that your photography has provided you with unique experiences or opportunities?
Winona Barton-Ballentine: Of course! I've had to opportunity to meet some of my most adored idols, make tons and tons of new friends and meet amazing people, been able to travel a bit, I'd like to travel and shoot a lot more. It has been the most satisfying part of my life in every way. and I've been able to keep memories alive with photographs. for better or worse.
Fashion Gone Rogue: What is the overall theme or style of you photography?
Winona Barton-Ballentine: Memory. I'm always trying to capture the essence of the things in life that i love and am fascinated by.
Fashion Gone Rogue: Who are your photographer inspirations?
Winona Barton-Ballentine: Bruce Wrighton, William Eggleston, Nikki Lee
Fashion Gone Rogue: Much of your work seems as if it was shot on film. Do you use film, and what do you think about using digital cameras?
Winona Barton-Ballentine: I try to only shoot film, I prefer it because of the quality, the grain, the depth of field; the nostalgic quality it creates. I also think that when I can't see the images I make much better ones because there is an element of mystery and it forces me to focus on connecting with the subject and trusting that the images will capture that moment and connection in a genuine way.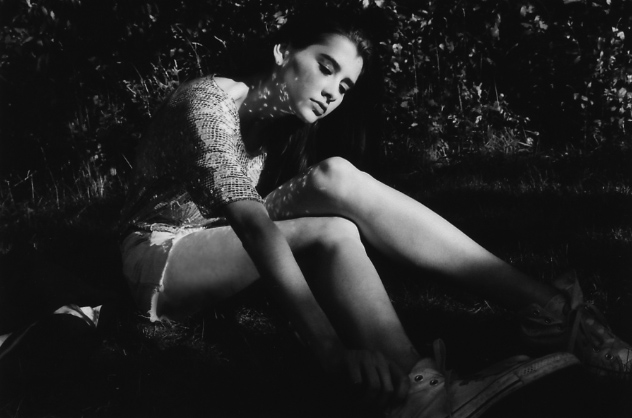 Fashion Gone Rogue: What is like working in a band with your mother?
Winona Barton-Ballentine: My mother is a classical violinist, so I grew up in the orchestra pit and playing [choreographing dances and playing with make up mostly] backstage at the opera and exploring houses and churches where she was playing in quartets. I'm also an only child so i had ALOT of time to exlore alone in all the places. We have always listened to and made music together, it's been a constant part of my life and hers so starting the band was a natural step. It's great!! Sometimes when we work really hard the we decide to take a break because all of our time spent together can be about the band and all bands have struggles. So sometimes we plan to have hang time that we don't talk about the band. Lately I'll go up to her house on Sundays and we cook and work on songs. She's been playing in an Arabic orchestra (my grandmother was Lebanese) so she's been teaching me different rhythms and aspects of that. It's been amazing. We have so many ideas it's just a matter of making time to meet and work on them. Luckily we are bound together by blood so if we fight we can't really break up!
Fashion Gone Rogue: Fashion and photography. A love for both or is fashion just part of the job?
Winona Barton-Ballentine: I've always loved fashion, makeup, hair styling, magazines. I definitely have a love for both. I wouldn't be doing it if I didn't love it.
Fashion Gone Rogue: When you shoot, do you feel the need to feel or establish a connection with the model?
Winona Barton-Ballentine: Absolutely, I always want to connect w everyone on set, it makes the photos better and really it's the whole point as far as I'm concerned. Every shoot has a story and experience behind it.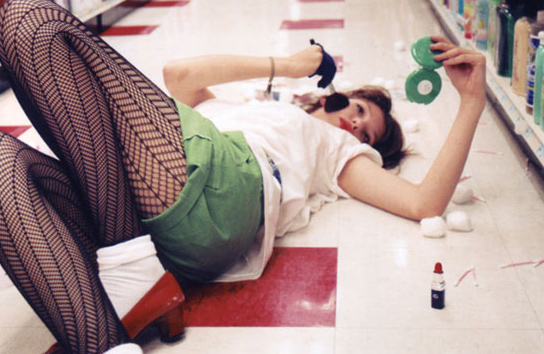 Fashion Gone Rogue: What is your favorite photo or photography job to date?
Winona Barton-Ballentine: Hmm… that's tough. One of my fav shots might be of a woman named Kat and her two babies from a camping trip in Vermont a few summers ago. The sun was shining and she was nursing her daughter on the beach, she had been telling me about how she was traveling around the Virgin Islands before she got married. I was in total awe of her and her amazing daughters and I think it came across in the image.
Fashion Gone Rogue: Any upcoming projects?
Winona Barton-Ballentine: Too many to handle!!! I just shot for a wknd in my home town of Binghamton (upstate NY) of all these kids going to shows and skating on the first spring day, etc. I'd like to do more projects like that. The biggest project of all would be to document my whole life and all the amazing moments I have been able to experience. I also want to write and record a new record in the next year.