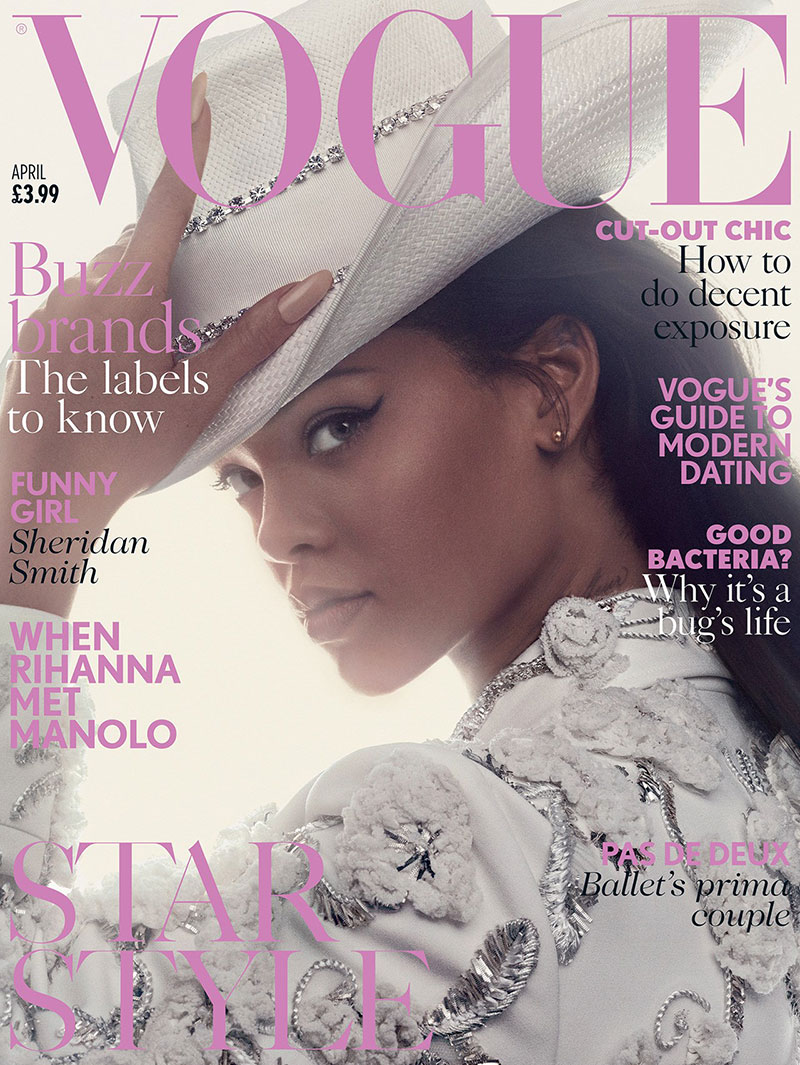 Pop superstar Rihanna is not slowing down on the fashion front anytime soon, and her new footwear collaboration with Manolo Blahnik is just the latest in a long line of partnerships. The news was announced at the same time as Vogue UK has unveiled their April 2016 cover starring the Barbadian beauty.
Related: See Rihanna's Best Hairstyles
In her interview with Vogue, Rihanna talked about how she'll react once the shoes are released. "The day I see a woman in the street wearing my shoes… I am sorry for that woman because I'm going to literally run after her, shouting, 'Stop! Selfie! Who are you? Where did you get them?' I'm going to have a moment!"
Rihanna – Vogue UK April 2016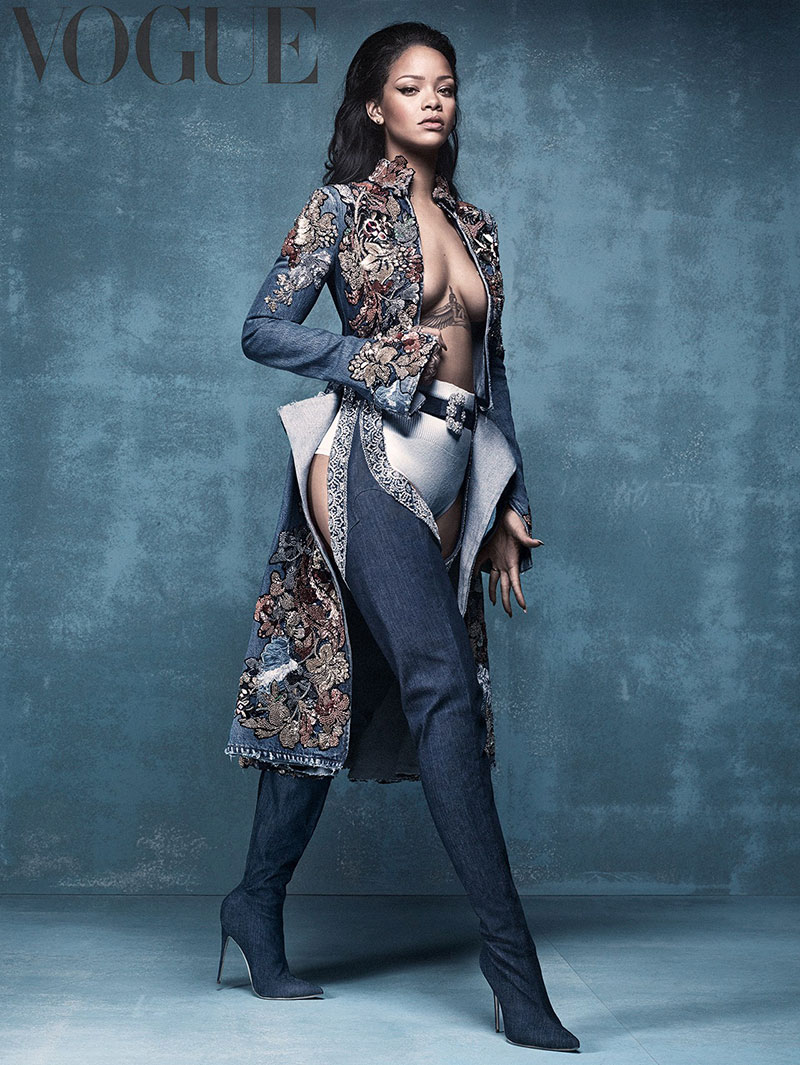 Rihanna x Manolo Blahnik Shoes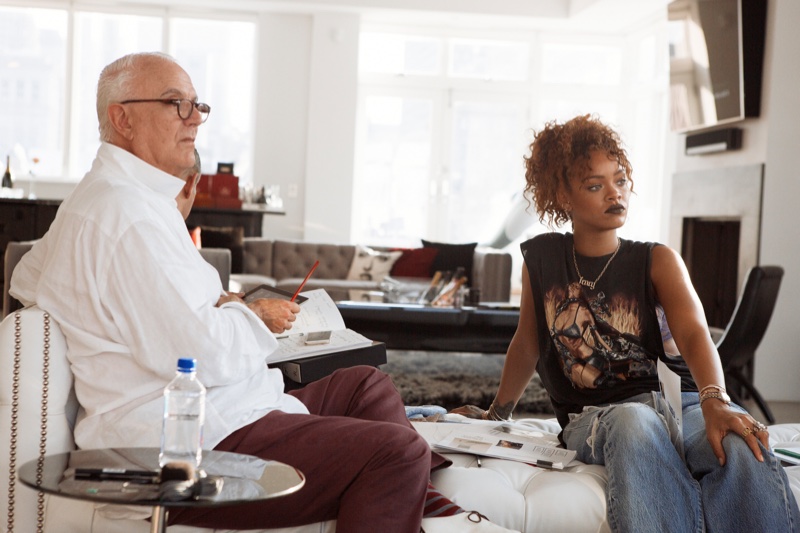 Now find out all the dish on the shoe collaboration. The collection called 'Denim Desserts' will be released on May 5th in three Manolo Blahnik stores located in London, New York and Hong Kong. Six limited edition styles ranging from sequins and artisan embroidery are included.
"This is an incredibly exciting collaboration and I am absolutely thrilled with the results – working with Rihanna has been amazing and her drive, passion, creativity and style has been reflected in the designs, with fabulous results – I think everyone is going to love what they are about to see," says Mr. Blahnik about the line.