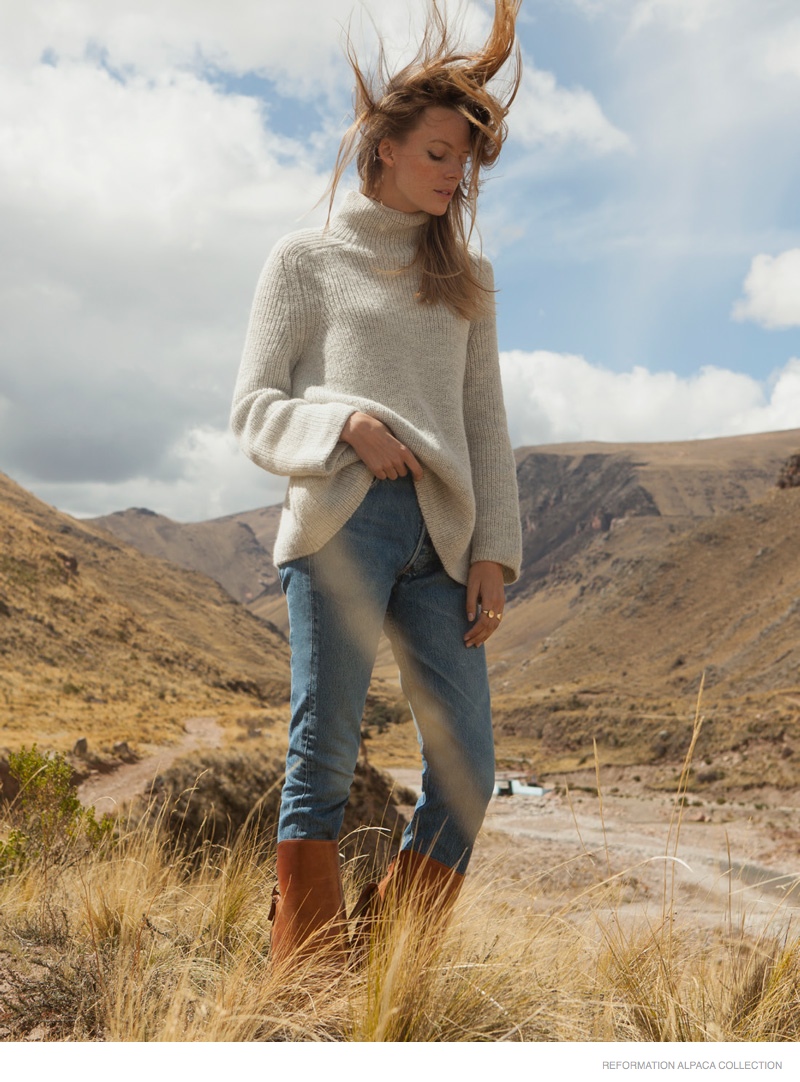 LA-based brand Reformation has made a name for itself not only with its on trend and casually chic designs, but also its sustainable practices. Its latest line is the Alpaca Collection, a range of sweaters made from Alpaca wool from the Peruvian highlands. Not only is the material as soft as cashmere, but also more environmentally sustainable than traditional Mongolian goat wool. With the Alpaca collection in stores and online this month, we got the chance to interview Reformation CEO and Co-founder Yael Aflalo about the new collection and what's next for the brand.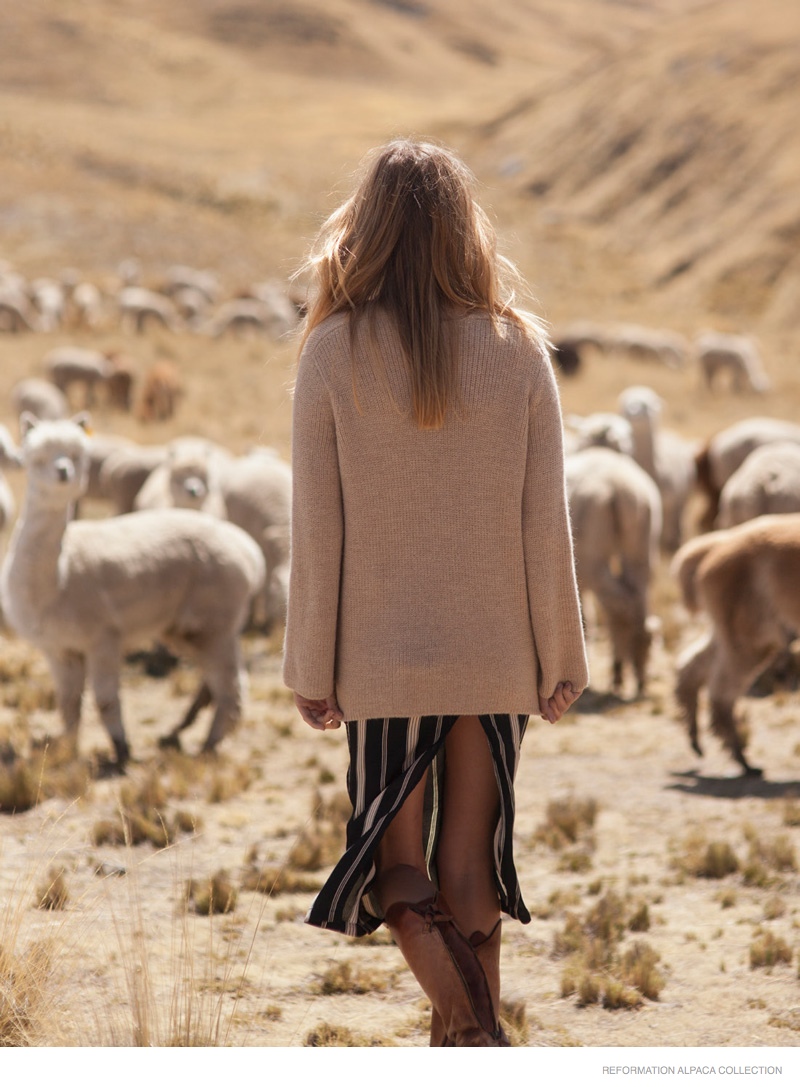 How did you find out about the alpaca farms? Did you go to Peru yourself?
We do so much research for all of our materials and when we decided to do this collection we dug deep to find the best possible option. Unfortunately I was not able to personally go to the farm in Peru. I had to tend to the home front here in LA, but hopefully I can go see them soon.
What is the inspiration behind Reformation? How did it get started?
Towards the end of my time at Ya-Ya, my first fashion brand, I started to dislike a lot of the things that I had become a part of – overprinting lookbooks and tossing 80 percent of them away, yards of leftover fabric getting thrown out, etc. I went to China and saw first-hand the level of pollution caused by manufacturing and realized then that we needed to break the cycle. I wanted to create a brand where "green" fashion didn't mean sacrificing your style.
How would you describe the type of girl who would be your customer?
The great thing about Reformation is that there is not just one typical customer – we appeal to a vast range of women. Our customers are multifaceted, confident and cool and we love celebrating their diversity.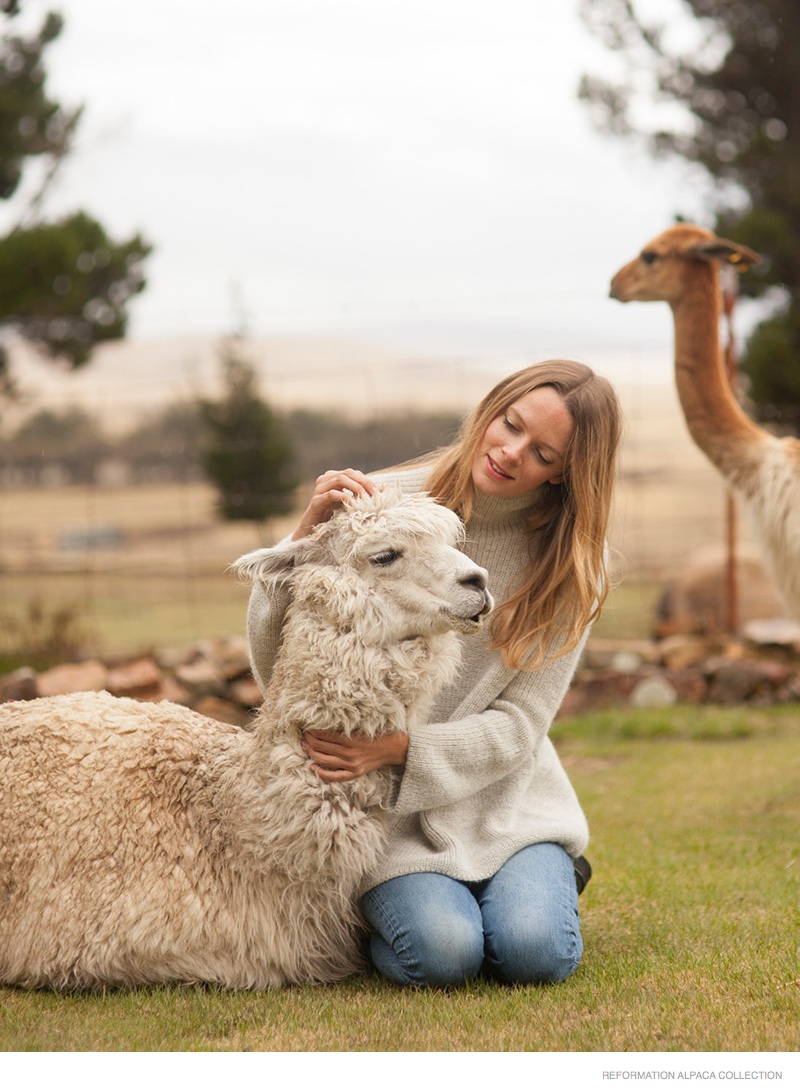 When making pieces, do you think about what you would like to wear yourself?
We make clothes that we actually want to wear. We look at trends, what we're wearing around the office, what people are wearing on the streets, and come up with something that looks great and is also totally sustainable. Because we use a lot of deadstock or vintage fabrics, all of our collections are limited edition, and everything is manufactured in our factory in Downtown LA.
Where do you find inspiration? Magazines, blogs, artwork?
We find inspiration everywhere, a lot from blogs and magazines, but a lot of it comes from the girls we know and our customers. The company has always been about making clothes for the women in our life, ourselves and each other.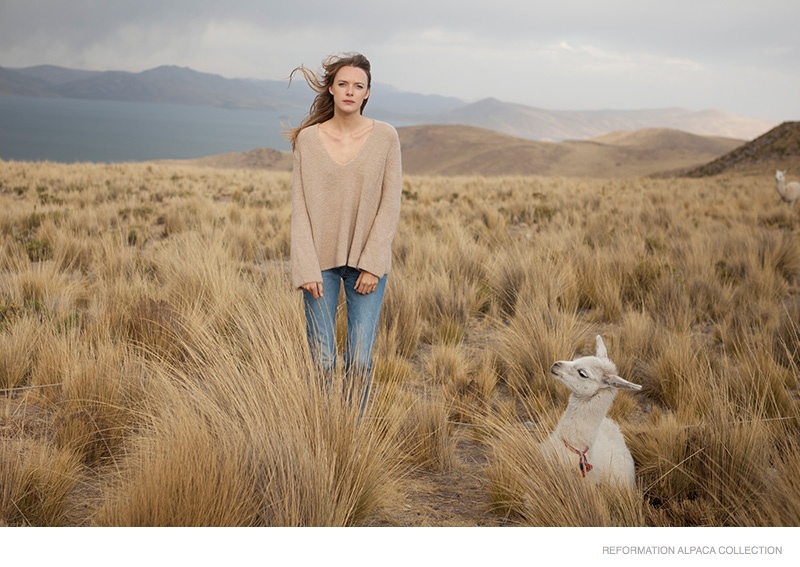 Can you tell us a little about what's next for Reformation?
We are always coming up with new ideas and creations. Right now we're having fun planning for Halloween and lots of holiday parties in December!
What advice would you give to others wanting to start a fashion company?
I think the best idea is to figure out what's missing, holes in the market, and what your vision is. If you have a clear idea of what it is that you want to create the steps in which to get there seem much more clear.