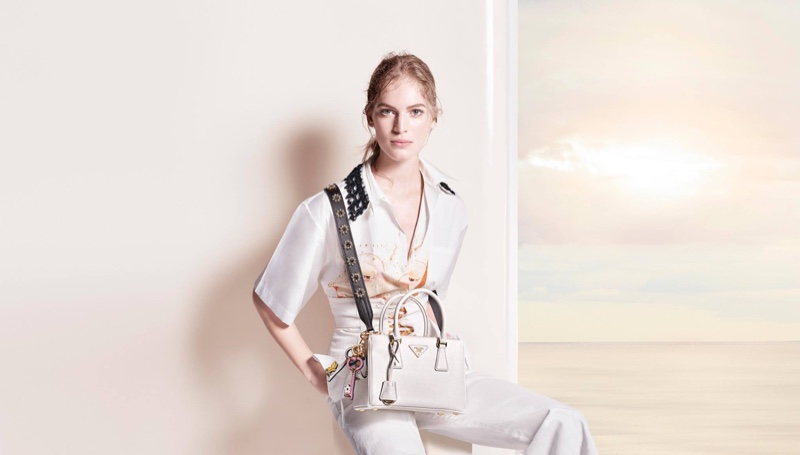 Prada takes on a calm and serene mood for its new campaign for its pre-fall 2016 collection of embellished handbags. The tranquil portraits were photographed by Steven Meisel and star Vanessa Axente, Vittoria Ceretti, Sasha Pivovarova, Fei Fei Sun and Lorena Maraschi. Captured against a backdrop of a setting sun and ocean, the girls wear natural looking makeup and hair. Handbags embellished with floral details are paired with remixed shirting and embroidered dresses.
Prada Pre-Fall 2016 Campaign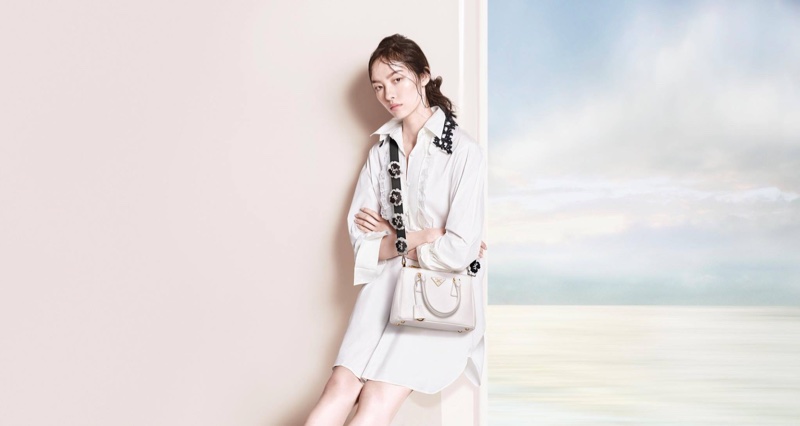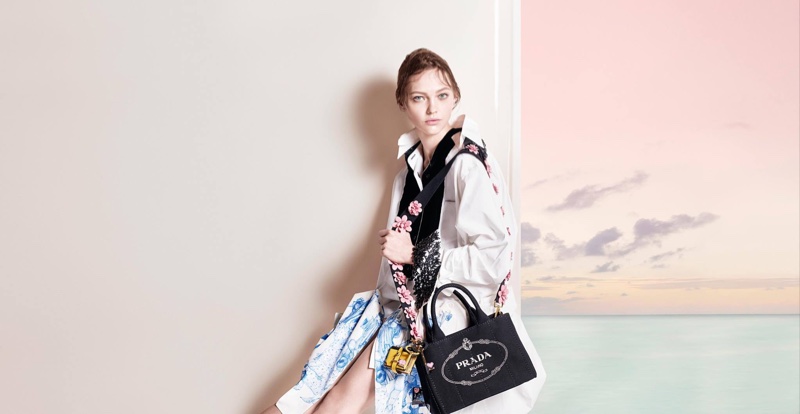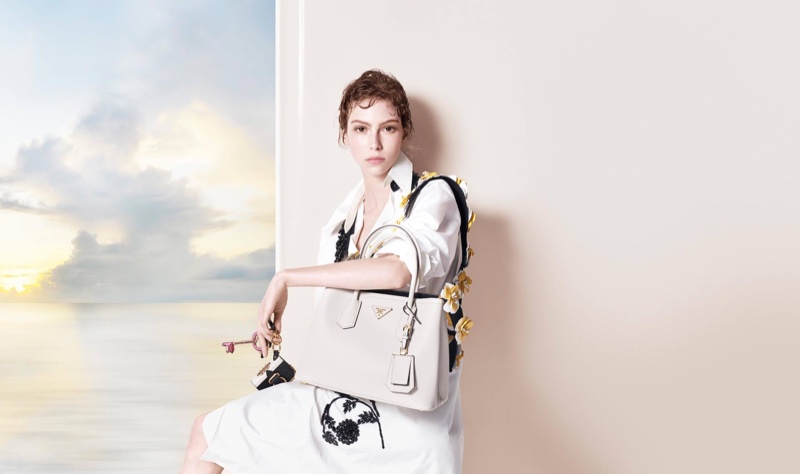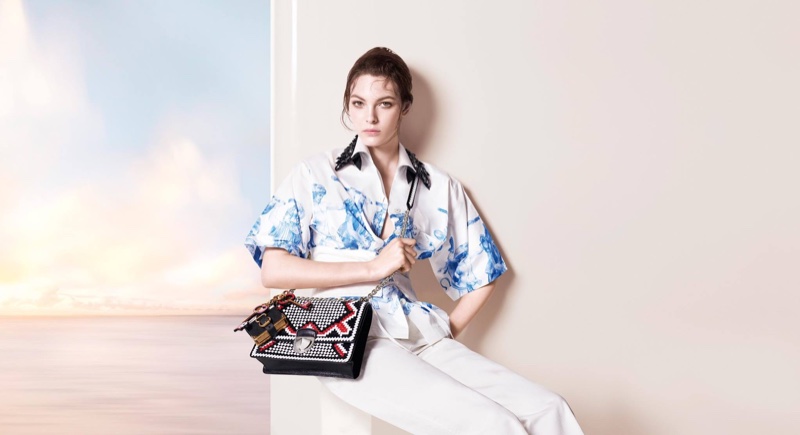 Prada Pre-Fall 2016 Runway
For its pre-fall 2016 collection, Prada was in a nautical mood featuring heavy coats as well as custom prints designed by Christophe Chemin. Crossbody bags with embellished straps and platform shoes make for a sailor-inspired look.