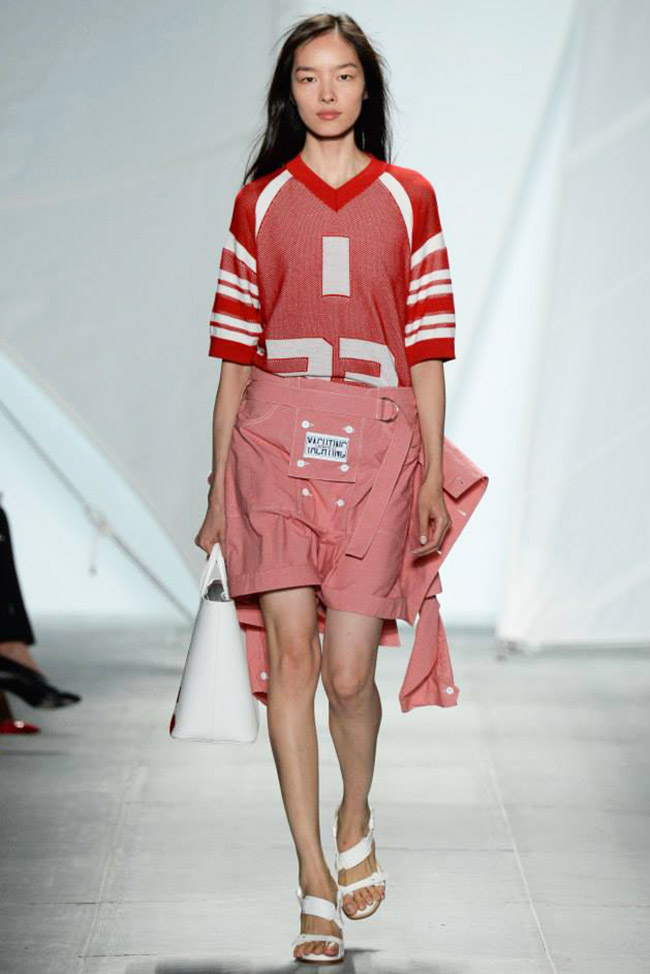 Lacoste creative director Felipe Oliveira Baptista's vision for spring included a nautical inspired collection that was anything but literal. Touches of the sports trend also made an appearance with oversized numbers decorating shirts.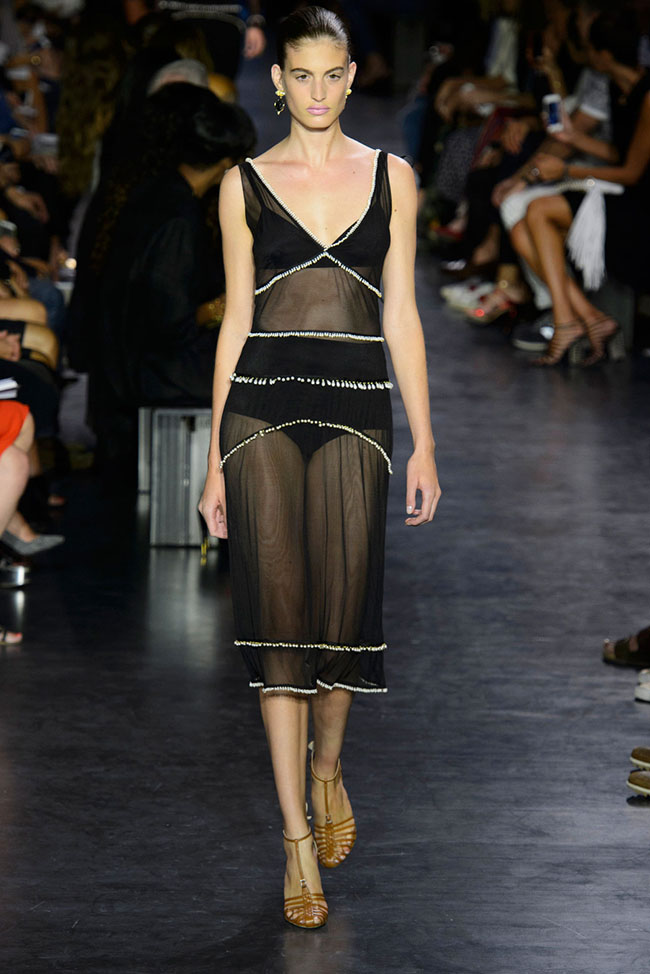 A sophisticated woman with an undercurrent of sex appeal served as the Altuzarra muse for spring 2015. Gingham prints, stripes and open cardigans brought a hint of seventies style to the new season.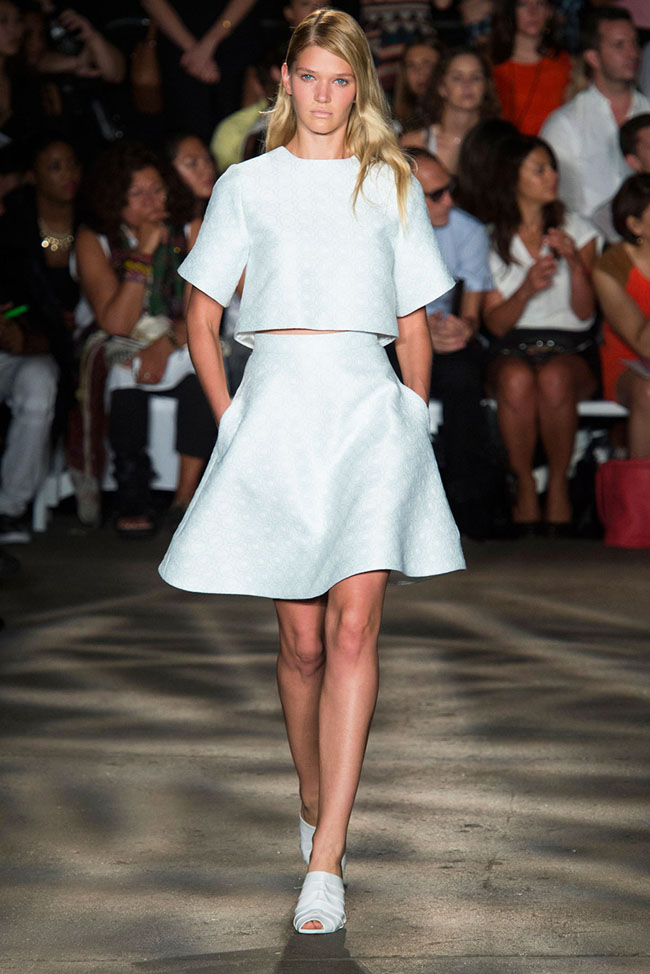 Beginning with looks in all white, the Christian Sirano woman went on a journey of texture, color and volume for spring. Overall, the outing was perfectly elegant and ladylike.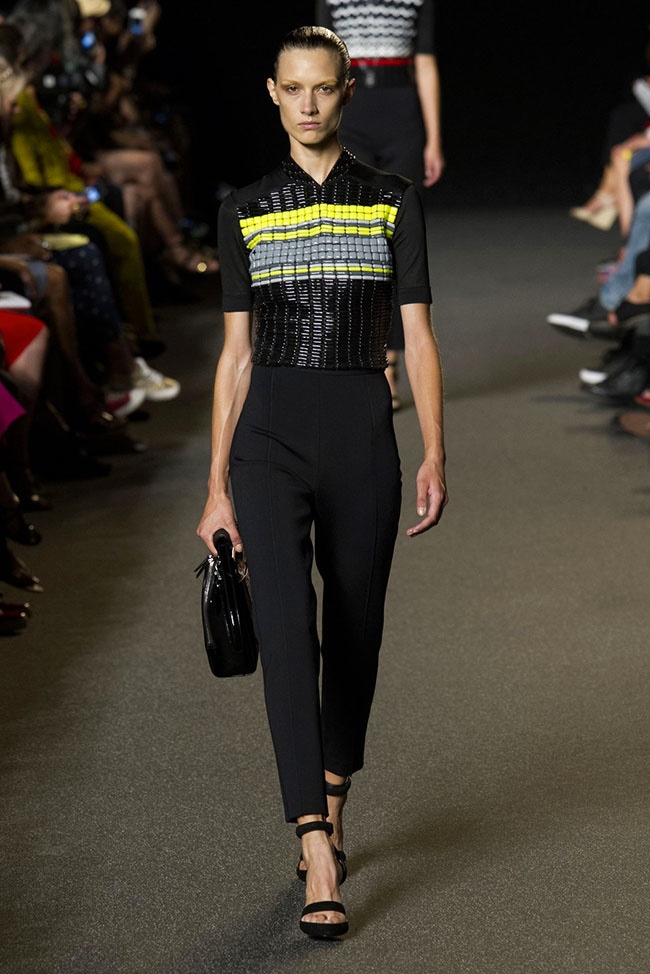 Alexander Wang made his spring collection for the sneaker heads by using the different parts of the shoe style ranging from laces to the sole as inspiration for his sporty and futuristic designs.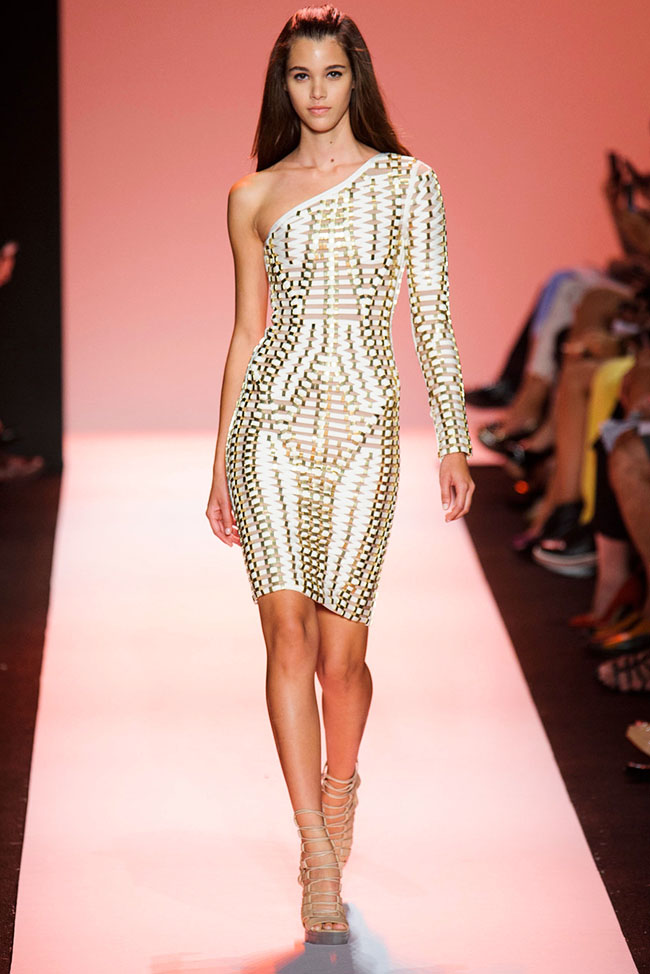 Inspired by the female samurai, the onna-­bugeisha, Herve Leger by Max Azria brought an eastern flare that proved to be a refreshing change from the amazonian and equestrian themed collections of the past. Of course, bandage dresses made their appearance as well as optical prints.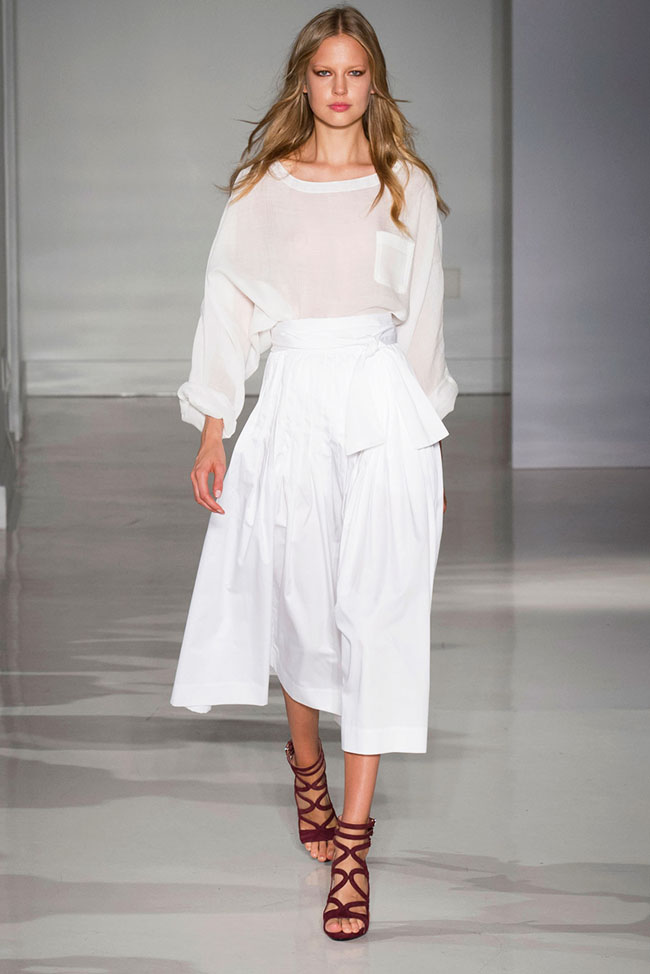 The seventies are back for Jill Stuart's spring collection which featured modest hemlines, one-sleeved tops and roomy pants that are at once relaxed and glamorous.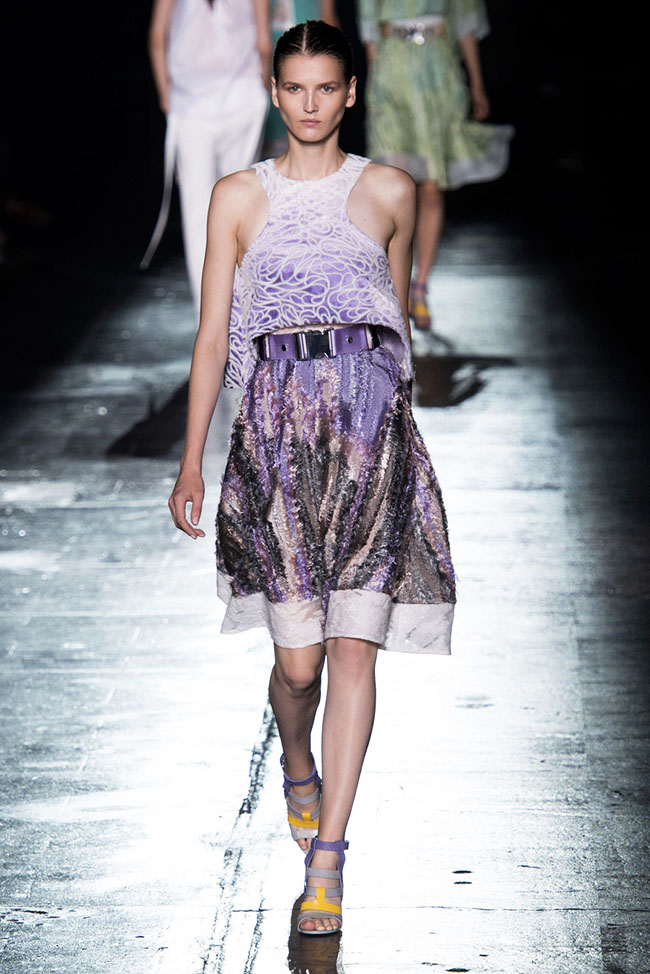 Influenced by his native country of Nepal, Prabal Gurung offered outfits that looked like they could take its wearer on a glamorous trip through the Himalayans. Ostrich embellished, 3D prints and suiting offered a visual feast for spring.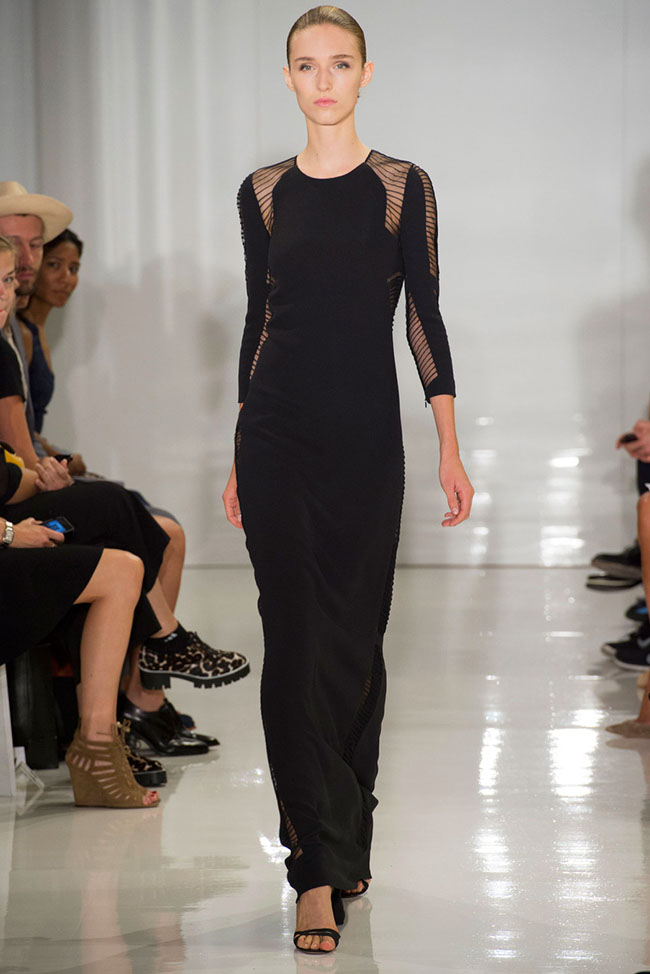 The Ralph Rucci woman loves wearable clothes, and that's what you get when looking at the designer's spring 2015 collection full of elegant daytime looks including floaty tops, print embellished pants and tailored jackets sans shirts.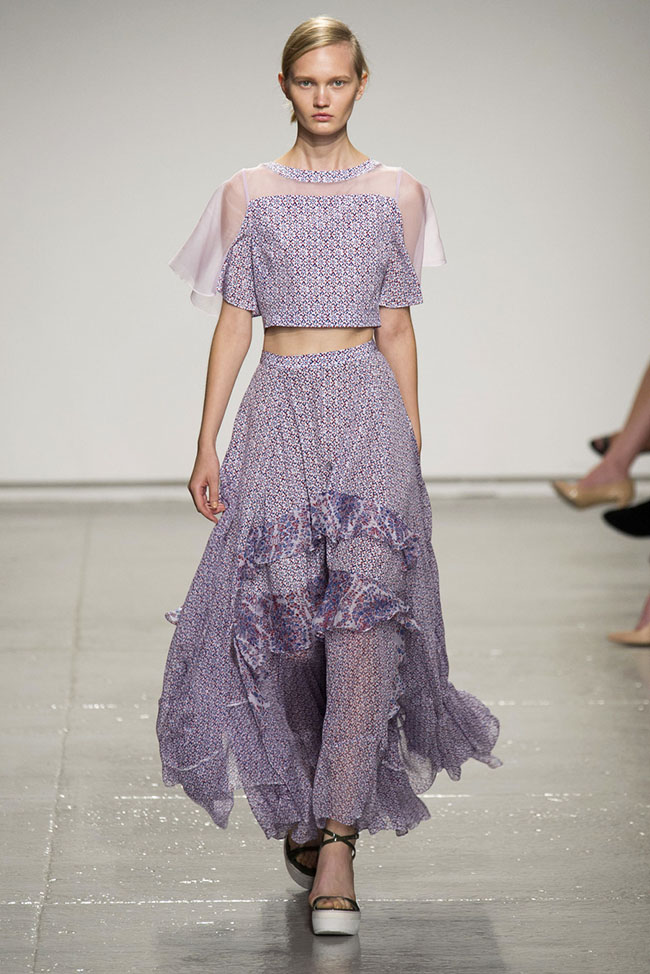 Girly pastels took over the runway for Rebecca Taylor's spring collection which seemed to balance ultra-feminine dresses with more masculine elements like slouchy pants and outerwear.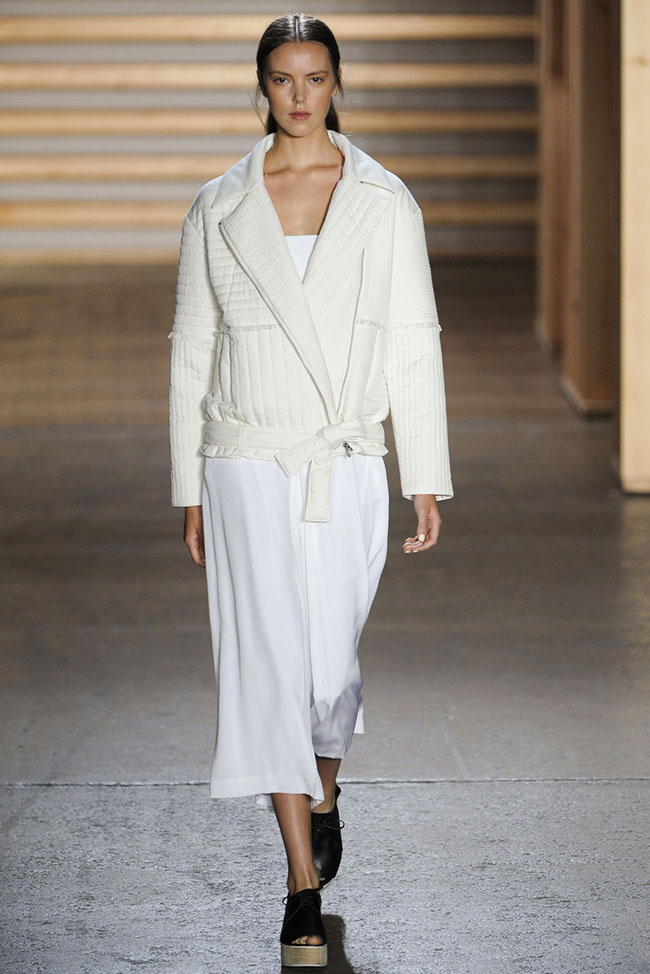 Designer Amy Smilovic went for a relaxed, slightly eastern inspired vibe at Tibi's spring collection which featured a muted color palette that let the designs' origami folds and pleats speak.