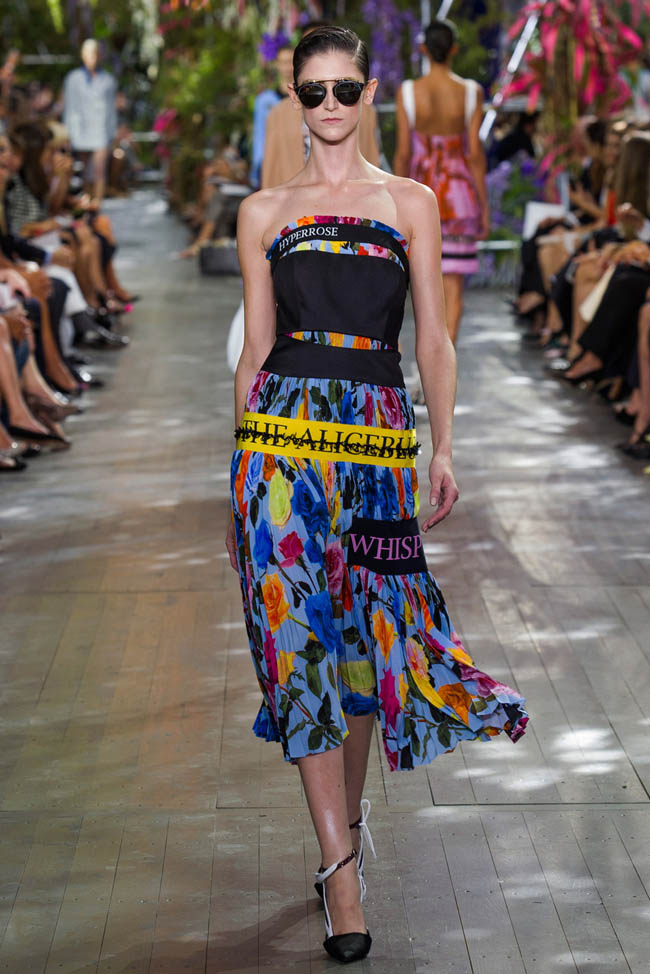 Dior's Raf Simons injected some color and decorative details into the label's spring collection. Floral motifs were a major theme of the new season as well as iconic Dior pieces like the "Bar" jacket which were reinvented with colorful panels.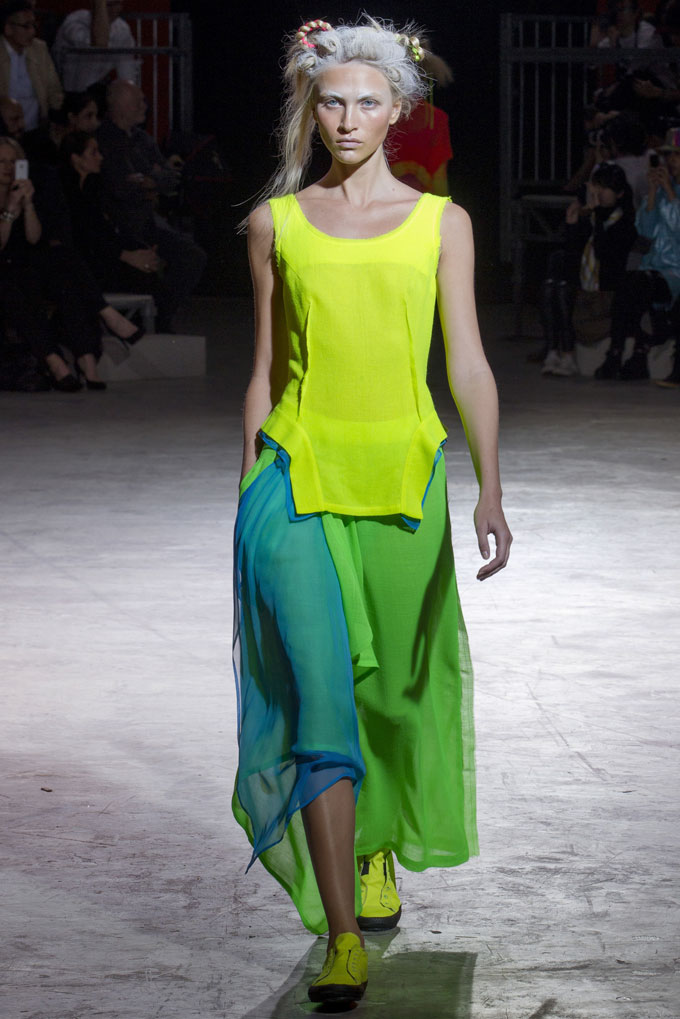 Yohji Yamamoto delivered his trademark silhouettes with some neon hues as models walked the runway with painted faces and pigtails.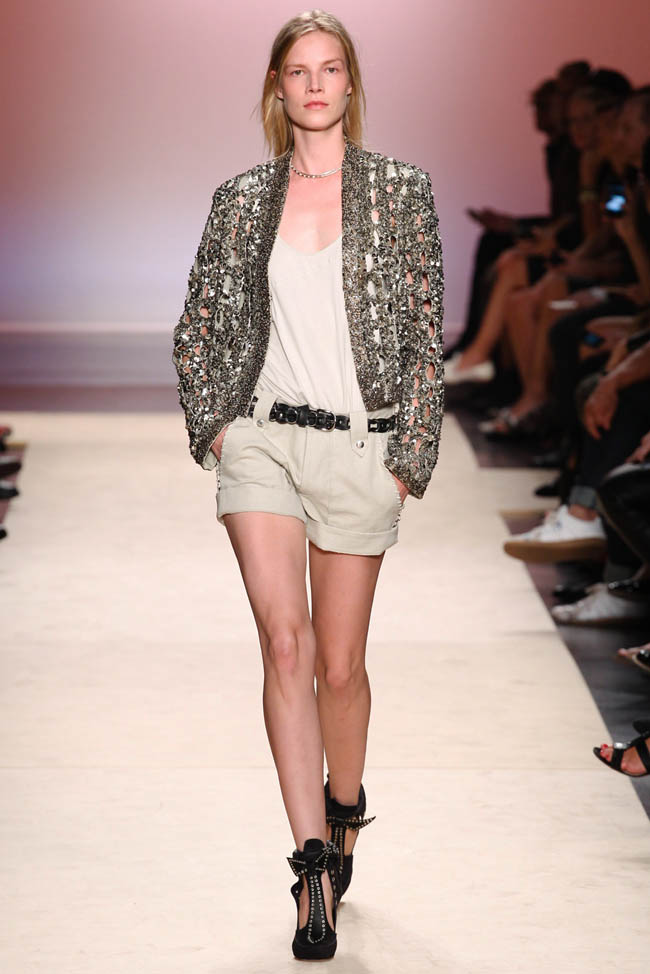 Isabel Marant's signature rock and roll aesthetic was out in full effect for spring. Fitted blazers, frayed denim and high hemlines brought a Parisian cool to the runway.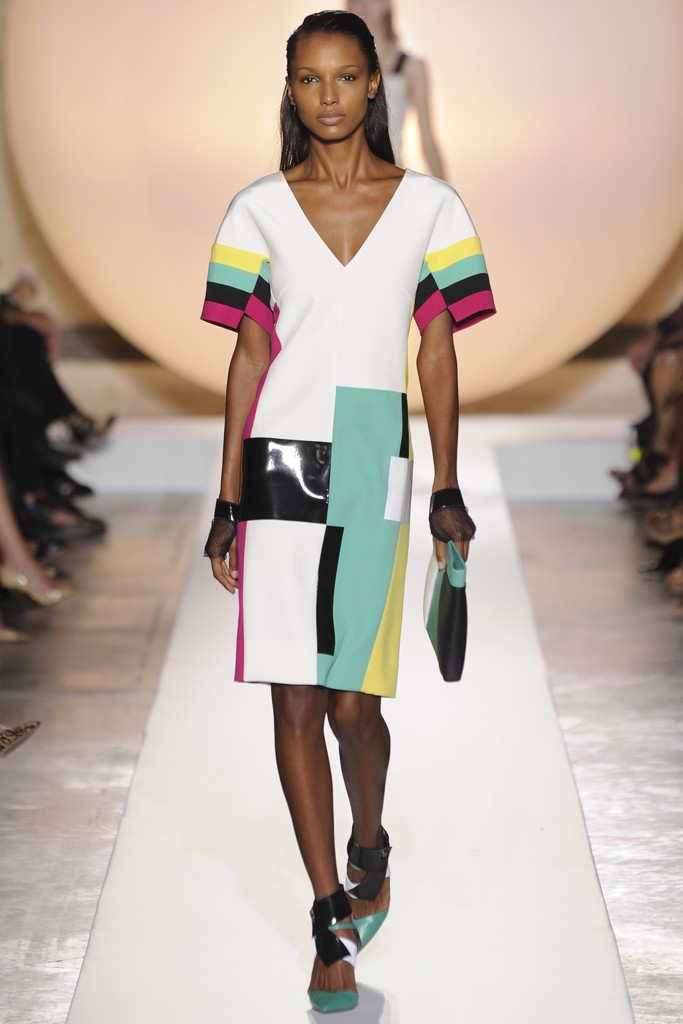 Roland Mouret focused on black and white stripes for his spring collection, adding some color with fuchsia and mint colored hues. The wearable looks were contemporary yet elegant with their feminine cuts.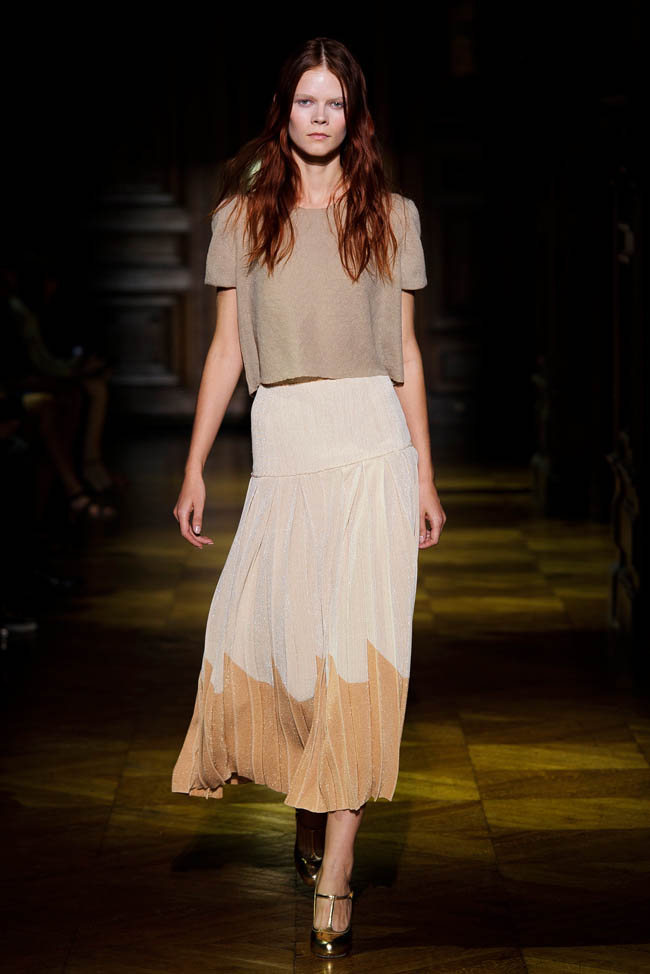 Sonia Rykiel creative director Geraldo da Conceição showcased the label's trademark wovens with twenties inspired dresses and slinky silhouettes.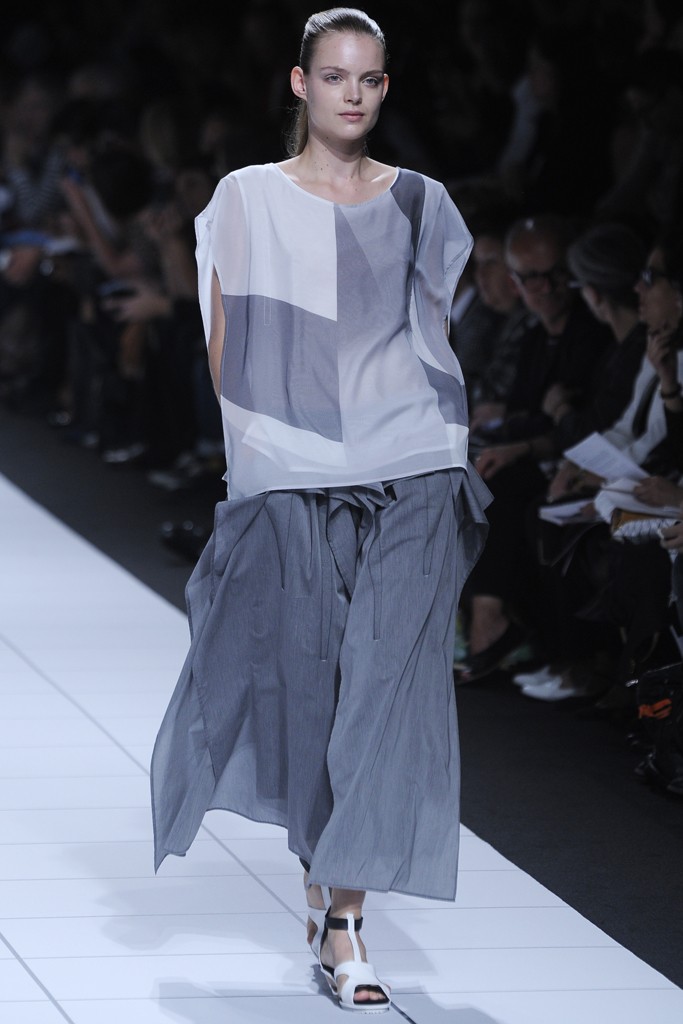 Issey Miyake's spring collection explores the balance between light and dark with an outing of relaxed silhouettes with menswear inspired cuts.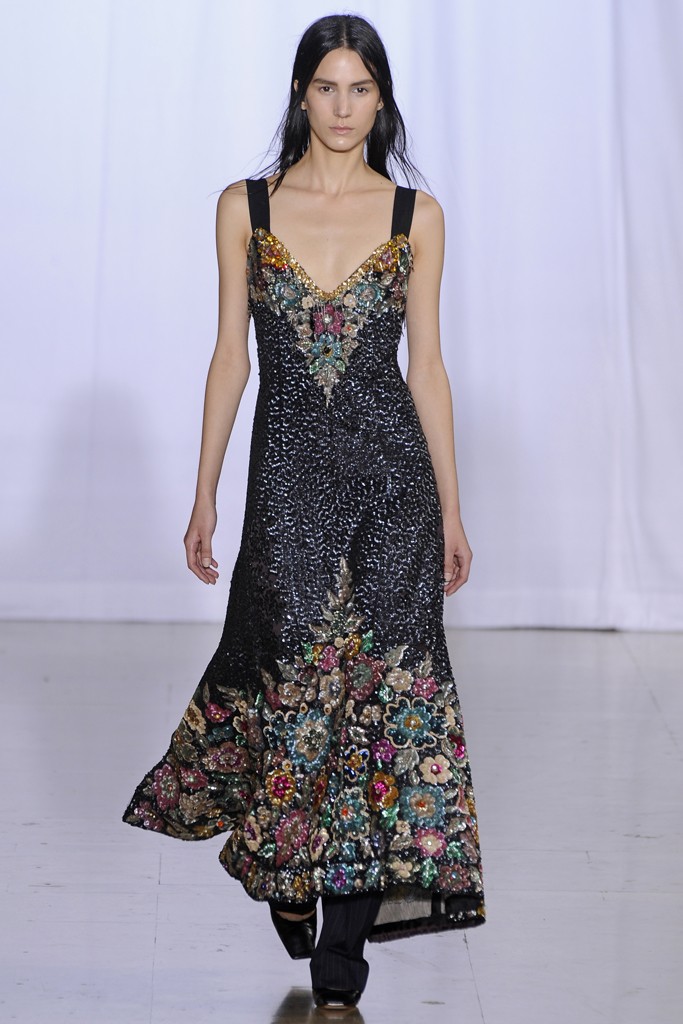 For spring 2014, Maison Martin Margiela showcases a high fashion version of circus wear with bedazzled gowns and tops. Corsets and ringleader jackets all bring to mind big tent fashion.