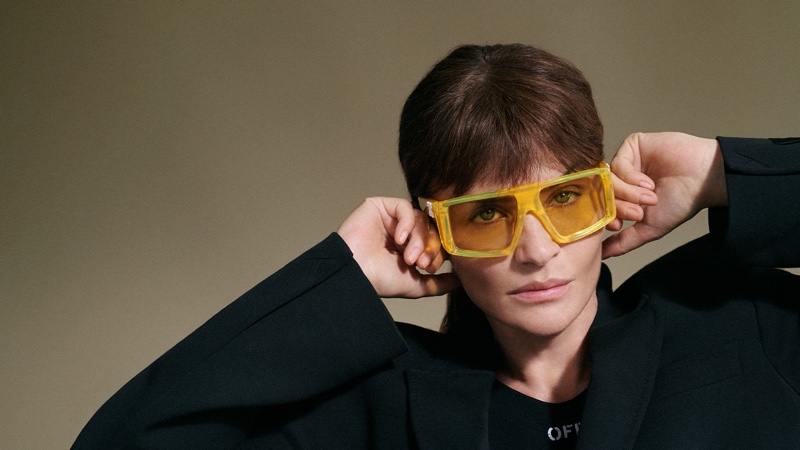 Off-White focuses on accessories with its summer 2021 eyewear campaign featuring supermodel Helena Christensen, model and actress Justine Biticon, and musician Lil Dre. Photographed by Tanya and Zhenya Posternak, the studio images showcase sleek and angular silhouettes. Designs range from neon pink to bright yellow and classic white hues.
Styled by Jay Massacret, eyewear gets paired with leather jackets, tailored blazers, and turtleneck tops. For beauty, Tamas Tuzes works on hair, and makeup artist Susie Sobol gives an understated look.
Related: Helena Christensen Poses for Victoria's Secret Mother's Day Campaign
"Genderless, avant-garde and bold, the collection features shapes and silhouettes that exemplify Off-White's well-known graphic codes: architectural linearity and of-the-moment aesthetics," states the brand. "I don't believe in gender, only design," adds designer Virgil Abloh.
Off-White Eyewear Summer 2021 Campaign