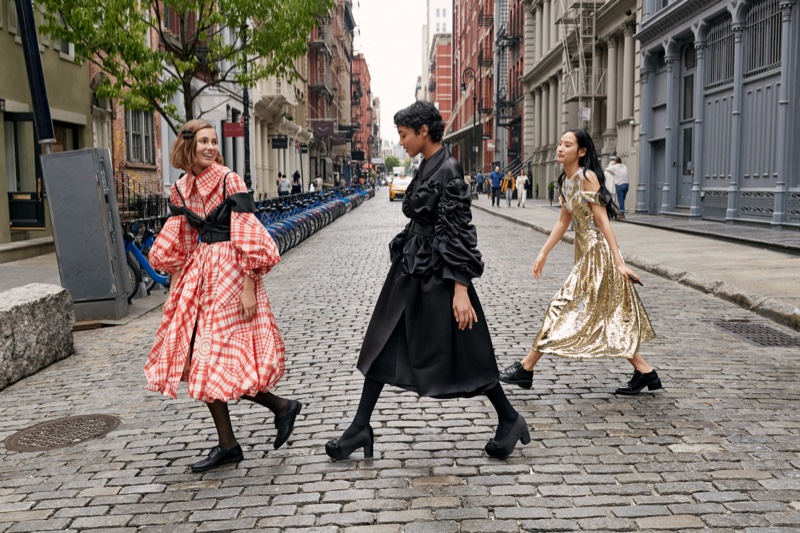 Ahead of its NYC Flagship store, Nordstrom celebrates New York City for its fall 2019 campaign. Inspired by street photographer Joel Meyerowitz with creative direction by Olivia Kim—VP of Creative Projects—images feature a mix of models as well as real people. Captured by Gus Powell, a juxtaposition of high-end and more accessible brands take the spotlight. Must-have labels like adidas, Celine, Prada, Valentino and Levi's stand out against the Big Apple streets. See more from Nordstrom's fall 2019 campaign, and read our exclusive Q&A with Olivia Kim and Gus Powell below!
Whether or not you know the backdrop of NYC, the images in this campaign can represent a city anywhere."
–Olivia Kim
Related: Chloe Heads to The Highlands for Fall 2019 Campaign

Nordstrom Fall 2019 Campaign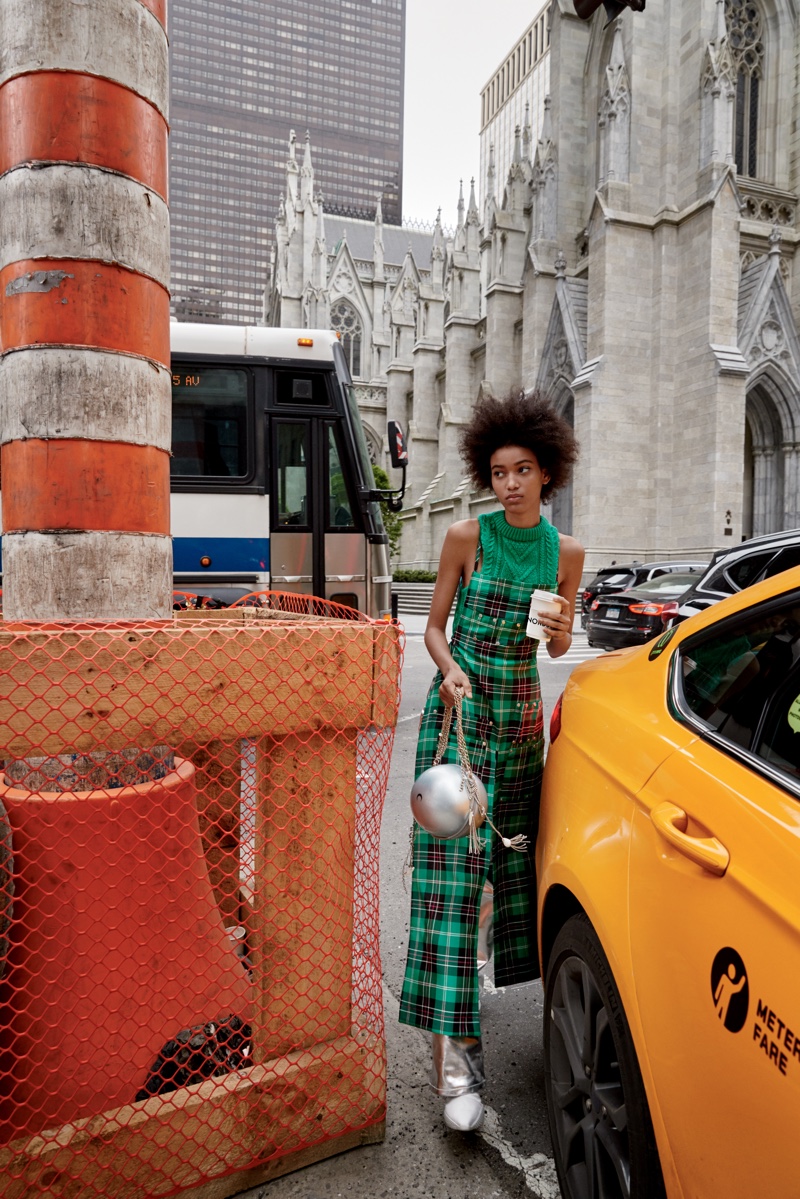 Olivia Kim Interview
What was the inspiration behind the campaign slogan—An Open Mind is the Best Look?
We strive to be inclusive in every sense of the word. Everyone is welcome into our store and it is our top priority to offer the best customer service and experience to everyone who comes through the door. We want to be the best fashion retailer out there and help our customers embrace their self-expression through fashion, but we also want to celebrate people and the stories they have to tell because I believe that everyone has a story. This campaign highlights both individuality and authentic human connection.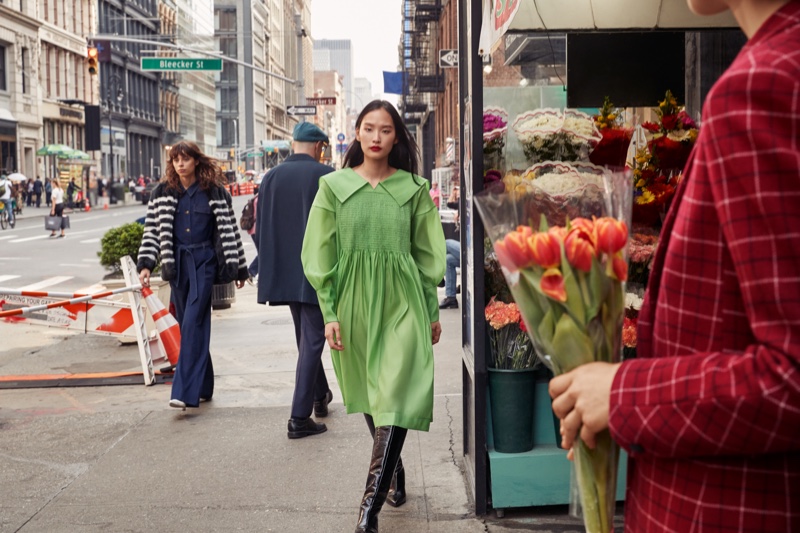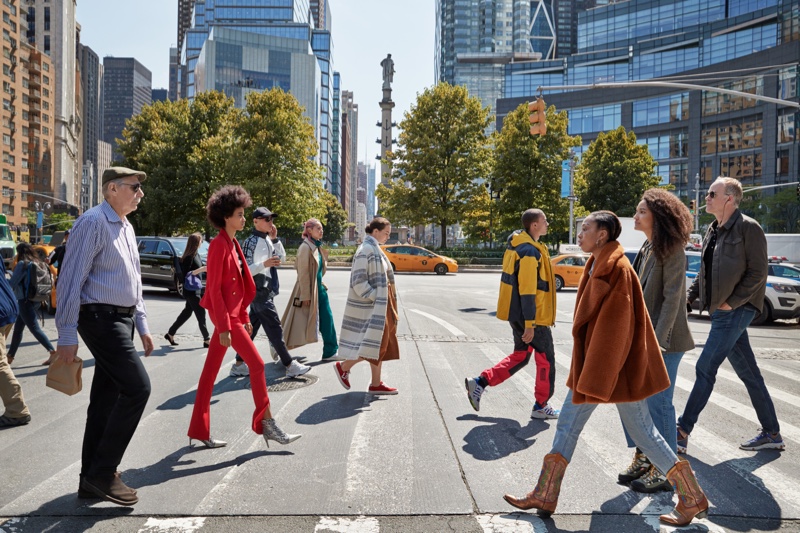 There's a mix of models and real people in the campaign. What was the inspiration for a mix cast this season?
The casting was a mix of models and real New Yorkers, some of which we stopped right on the street and cast on the spot.
The brands that we feature in the campaign represents the democratic range of fashion we carry at Nordstrom from Vans to Valentino, Balenciaga to Levi's. We wanted the campaign to feel authentic and a representation of how real people dress in the city – it's not about wearing a designer look head to toe, but an interesting mix of brands and that help define individual style.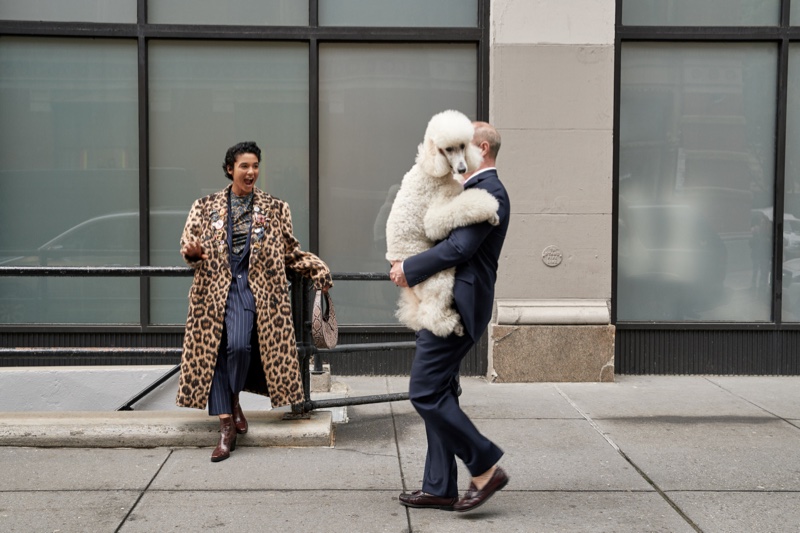 Why shoot on the streets of New York City?
Nothing compares to the vibrant energy of New York – I love the feeling of the hustle and bustle, the unexpected moments that happen in the blink of an eye. The Nordstrom NYC Flagship is located on 57th and Broadway – Broadway is one of the longest continuous streets in the world and our store lands in the middle of that artery that runs through NYC, it felt natural to shoot up and down Broadway and on those side streets. Whether or not you know the backdrop of NYC, the images in this campaign can represent a city anywhere.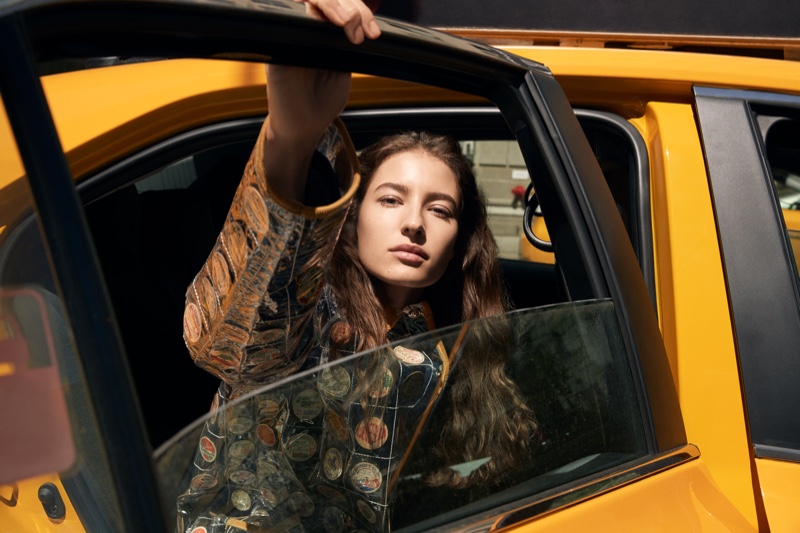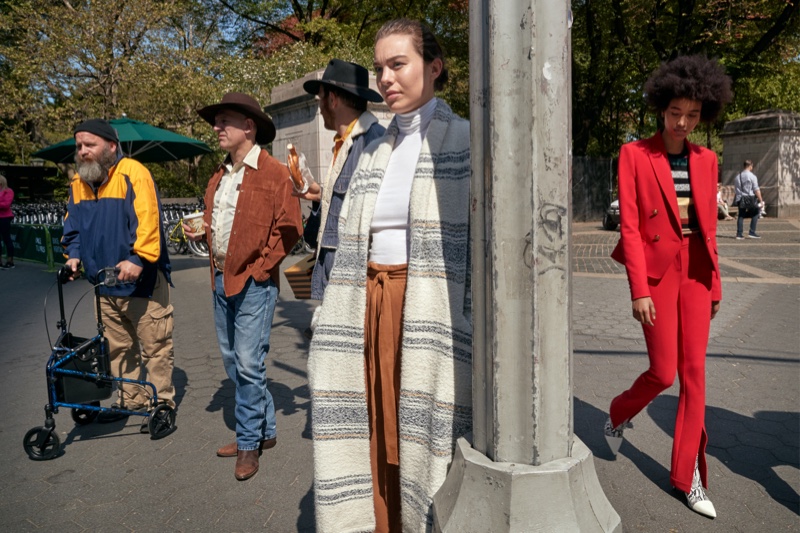 What is there to look forward to with the new NYC flagship store?
There is so much to look forward to, our New York flagship will be the biggest and best statement of our brand. I can't divulge too much yet- but we do have a lot of surprise and delight in store. For me it's personal, I grew up and began my career in New York and lived here until I moved to Seattle to join Nordstrom. For me, it's an opportunity to show everyone some of the exciting projects that I have been working on for years and being able to bring that work home to New York is very meaningful.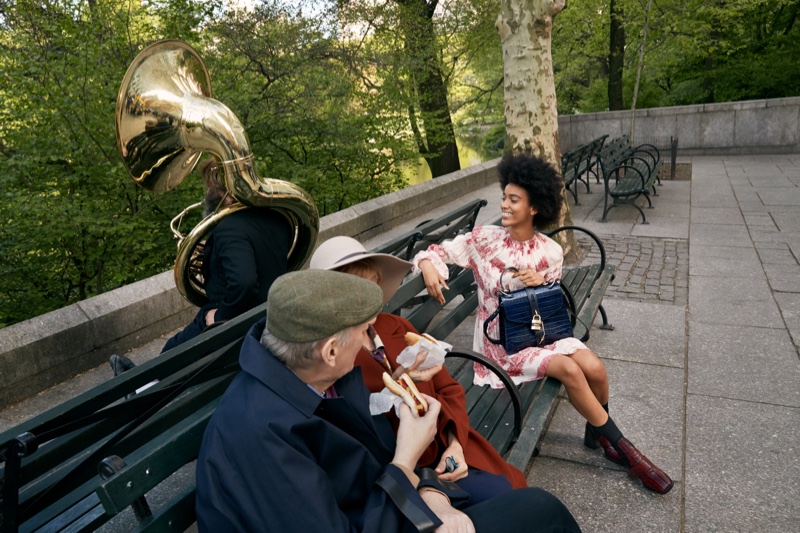 How much involvement did Joel Meyerowitz have with the concept?
I have long admired Joel Meyerowitz's work, he is the original New York street photographer. Joel has the incredible ability to capture the magical, candid moments of city life and the authentic human connection. Some of the images in the campaign are nods to some of Joel's most iconic images that we have reimagined – a woman on a scooter doing her make-up at a stop light, a man carrying a large poodle. In one of the images, Joel's daughter, grand daughter and son-in-law are featured. It was a dream come true to be able to collaborate with Joel and Gus on this project.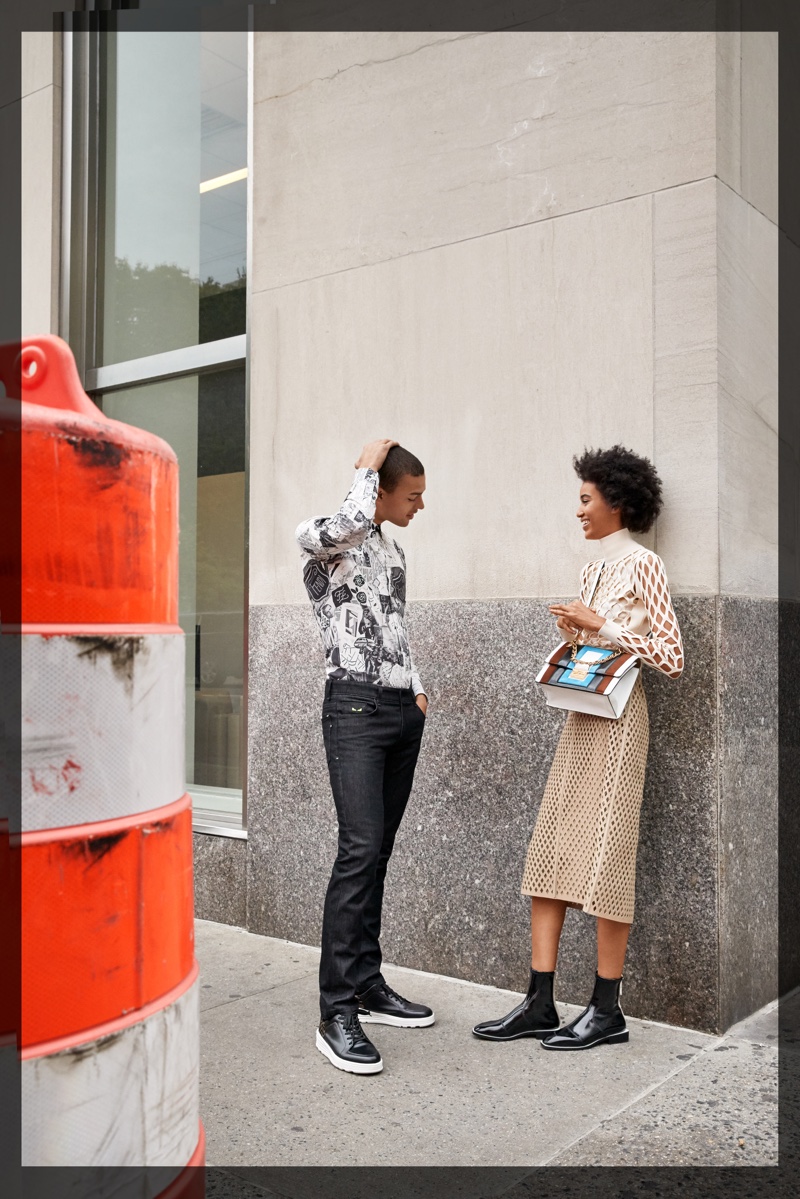 Gus Powell Interview
What was the experience like on set of the campaign?
The streets of New York were our set. And while I make photographs on the streets of New York whenever I am on them, I am usually not with a crew and cast of 50 plus people. For me this was an absolute delight. To have so many wonderful people, talent, fashion, props, and energy to work with – in addition to all that happens on the generous and exciting streets of New York every day – was a wonderful experience. The energy and the positivity of all involved was fantastic and the pedestrians that passed by us sensed it. It was such a pleasure to see how willing people were to join us for a New York minute and a quick piece of pedestrian choreography.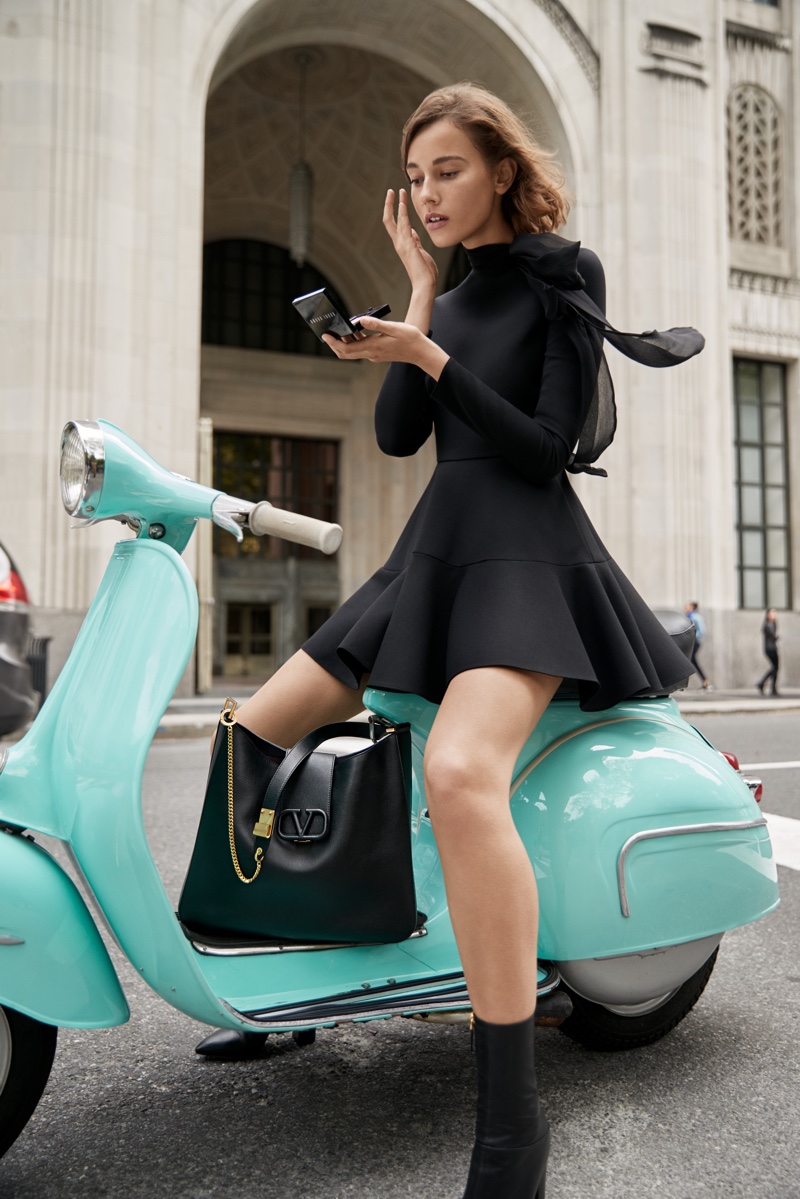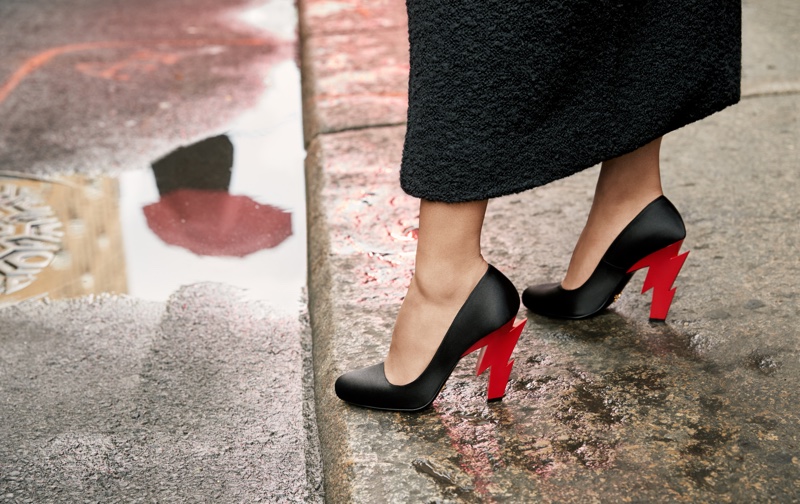 When you shoot for a project such as this, what's your goal from the beginning to end on set?
The goal is to stay in line with all that we have prepped and organized ahead of time but to also not get stuck. It's essential to keep the momentum going forward and to be able to discover and create something completely new on the spot. I try to take advantage of my experience working commercially, to deliver what we have planned, but also bring the intuition and open spirit of a street photographer, ready to embrace or chase something new at the very moment it is discovered. The goal is to share what we want to as a team but to also celebrate what is alive on the streets of New York.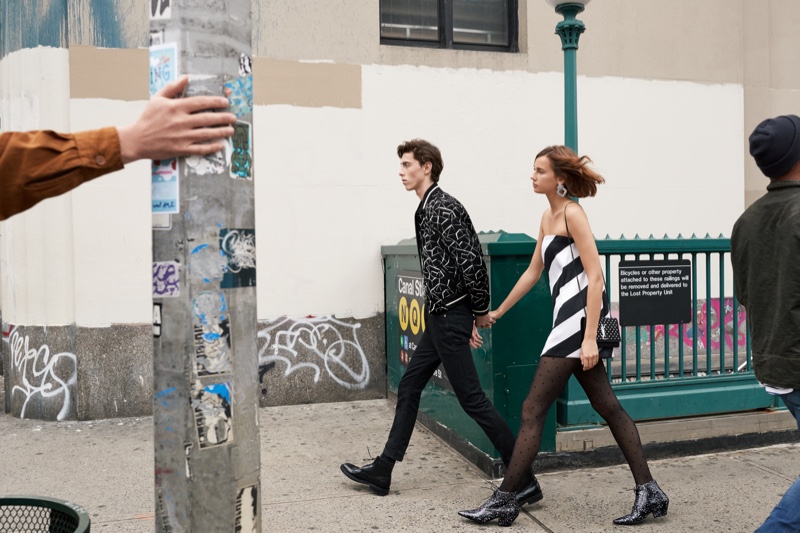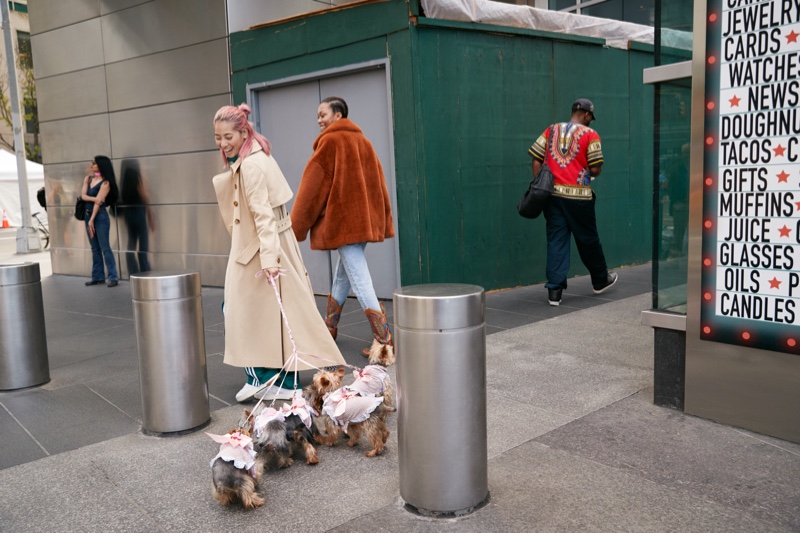 You shot around many different New York locations. Any favorites?
We photographed on and around Broadway from Columbus Circle all the way down to The Battery. I enjoy making pictures in all of these places but have recently been very fond of the area around the Flatiron district. The mixture of people who work in the neighborhood, residents, and tourists is balanced. Parts of it feel like an older New York but it also has the vitality of the present.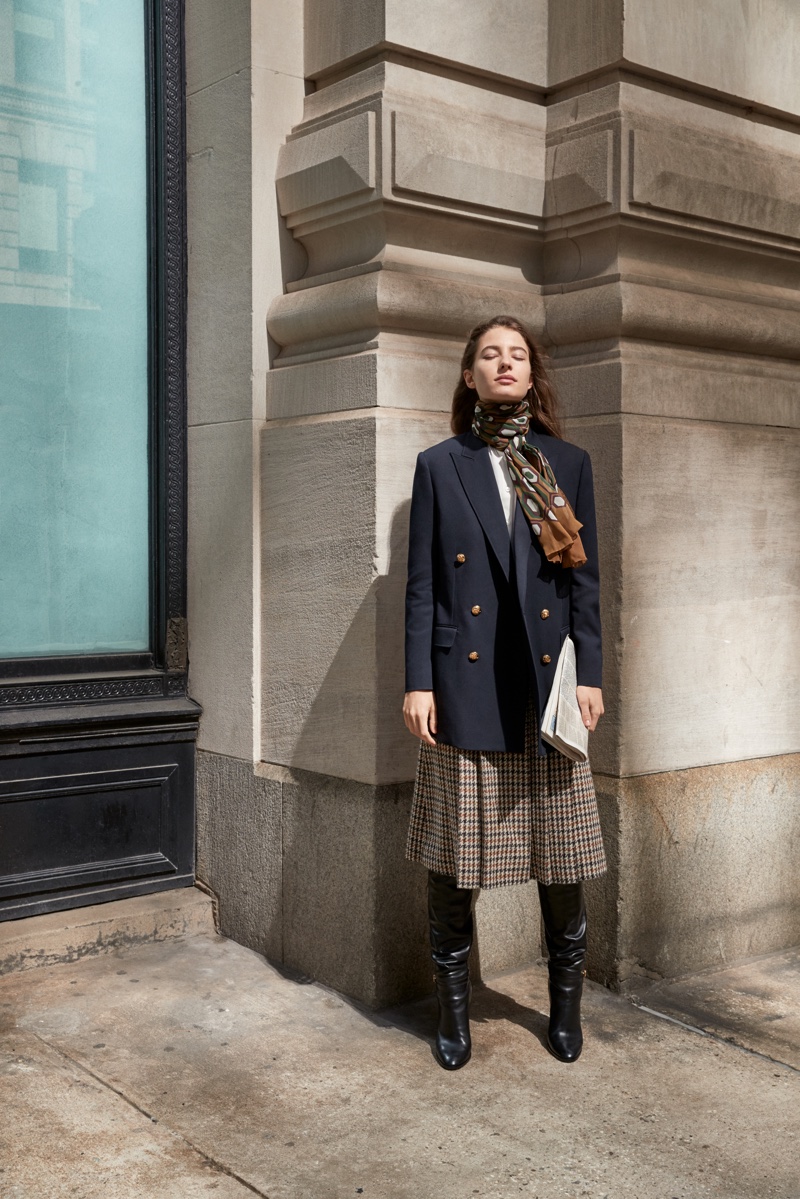 Shooting on the streets if New York City you must see many colorful passersby. Any interesting stories on set?
We cast many models and actors to be a part of the shoot ahead of time but we also stopped people right on the street while we were working to have them collaborate with us. When we were getting ready to shoot near Columbus Circle, we saw a man come out of his building pushing eight Yorkshire terriers in a baby stroller. I stopped him and he agreed to return with his dogs, but only after they had a bath. Even they needed to have hair and make up.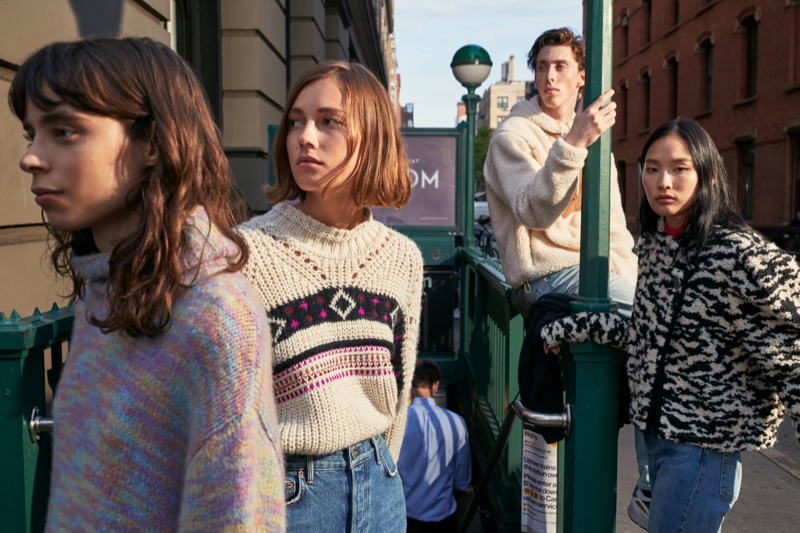 What does the campaign slogan of An Open Mind is the Best Look mean to you?
For me, this slogan goes in two directions. It's about being open to all that is in front of you . . . to see the potential for beauty, humor, and humanity in anything and anyone . . . and it's also about being open to everything that is inside of you . . . all of the feelings and humanity that you are capable of feeling and wearing on your sleeve.