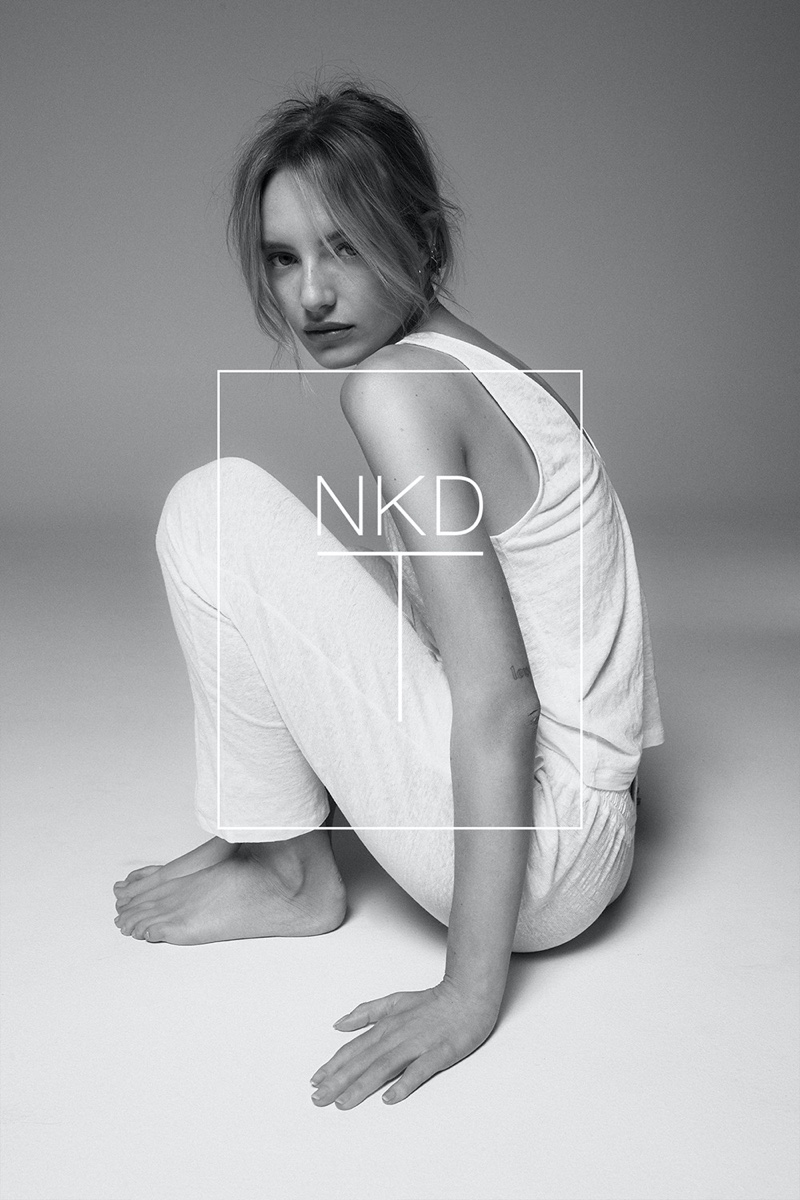 NAKED Cashmere unveils a luxury t-shirt line called NKD-T. Its spring-summer 2021 campaign features black and white portraits captured by Bryce Thompson (See Management). Starring model Maya Stepper, images show a range of tank tops, long-sleeve shirts, and v-neck tops. For beauty, Tyron Machhausen works on her understated makeup with carefully tousled hair by Ben Skervin.
Related: NAKED Cashmere Launches LOVE Campaign
"Handcrafted from Europe's finest yarns and family owned factories, NAKEDCASHMERE brings a new level of luxury with the NKD-T collection. Like our world famous sweaters, our t-shirts are not something you buy…they are something you will want to collect," says President and Creative Director Leslie Gifford.
NKD-T NAKED Cashmere Campaign by Bryce Thompson