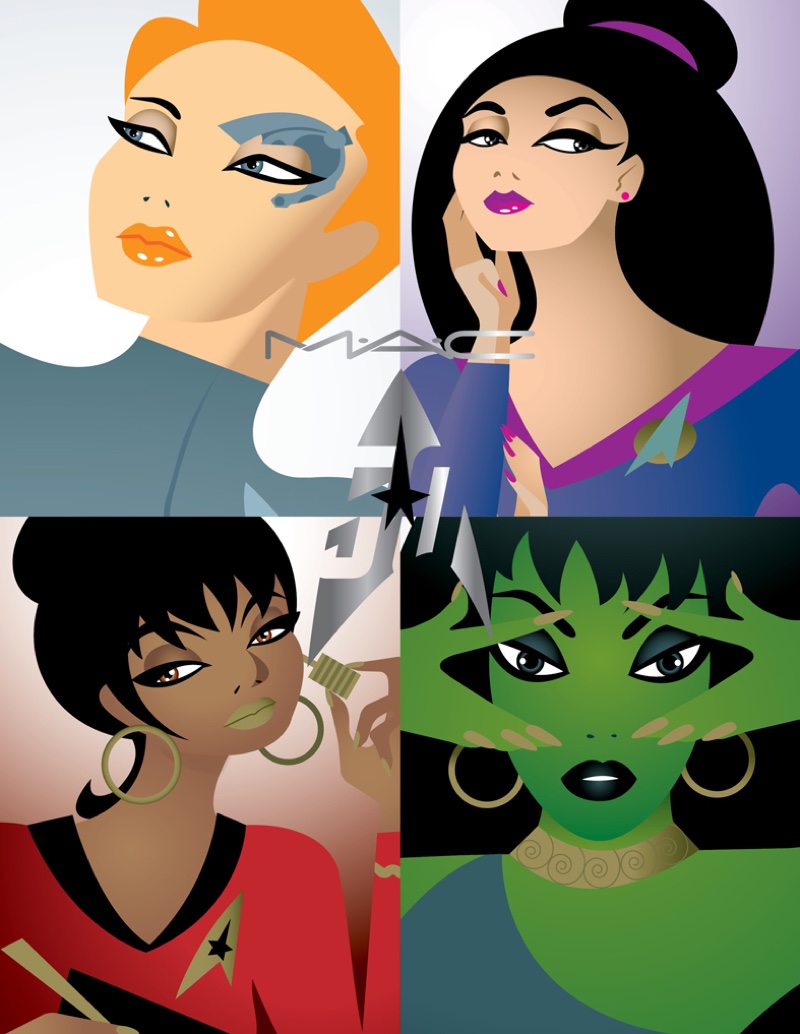 Celebrating the 50th anniversary of 'Star Trek', the beloved franchise is teaming up with MAC Cosmetics on a 25-piece product line of makeup items. The collection including lipstick, eye shadow, nail polish and face products is inspired by characters Commander Deanna Troi, Uhura, Vina Orion Girl and Seven of Nine.
Related: Dita Von Teese Has Red Lipstick with MAC Cosmetics
The MAC Cosmetics x 'Star Trek' collaboration will officially hit stores on September 1, 2016, and appear online on August 25th. Tying into geek culture, the line will also be available for exclusive pre-sale on July 21 during San Diego Comic-Con.
"Star Trek is an iconic pop culture phenomena whose storylines pushed gender and racial boundaries," says MAC Senior Vice President and Group Creative Director James Gager in a statement. "For its 50th anniversary, we celebrate each of Star Trek's powerful women in a transcending, transformational makeup collection."