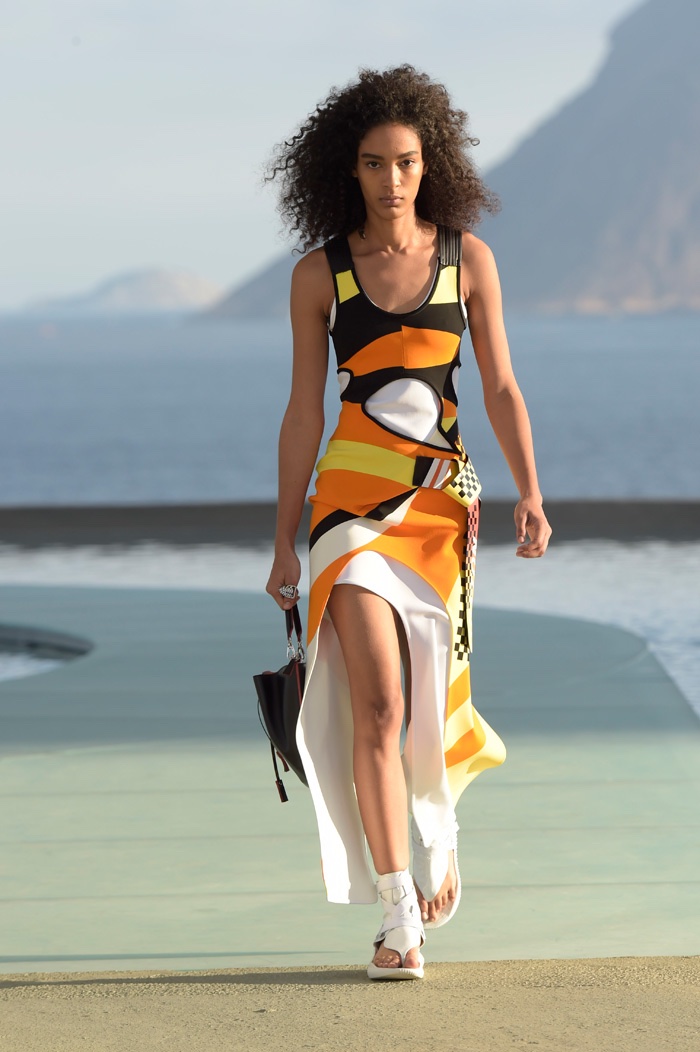 Louis Vuitton's resort 2017 collection was staged in Rio de Janeiro at Brazil's Contemporary Art Museum, designed by architect Oscar Niemar. Artistic director Nicolas Ghesquière's designs were influenced by not only the tropical scenery of Brazil, but also by Niemar's work. The show opened with a selection of slashed dresses featuring a colorful mix-match of eye-catching prints. For outerwear, Ghesquière created parkas and capes from parachute fabrics and sleek leather jackets with sculpted shoulders. Mini dresses were embellished with ruffles for a feminine touch.
Related: See Lea Seydoux's First Campaign for Louis Vuitton
"Being able to show a fashion collection in such an architecturally powerful space is a sensorial experience. In Rio de Janeiro, what I saw most of all was movement and an explosive energy that lives somewhere between modernism and tropicality. I was fascinated by the constant duality between nature and urbanism and the pictorial explosion it creates," Ghesquière reveals in the show notes.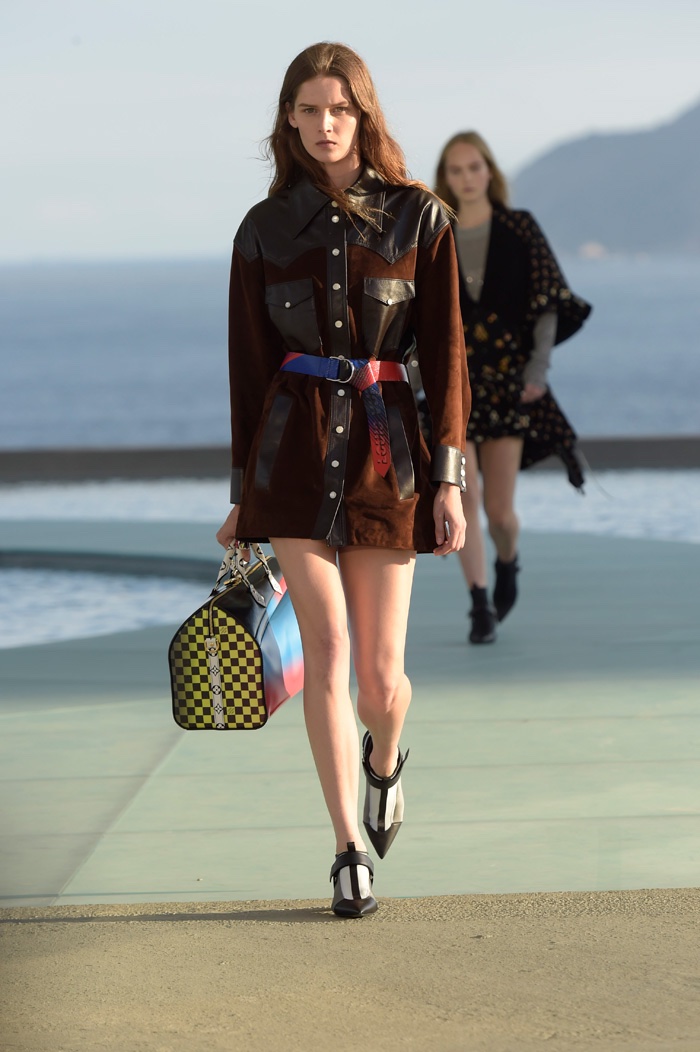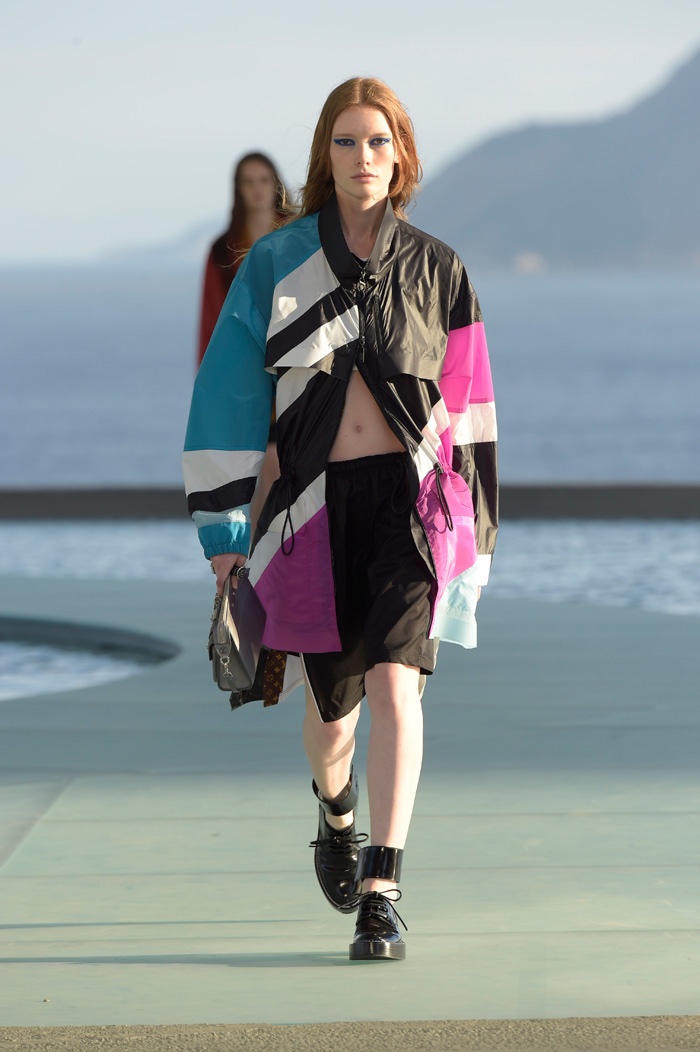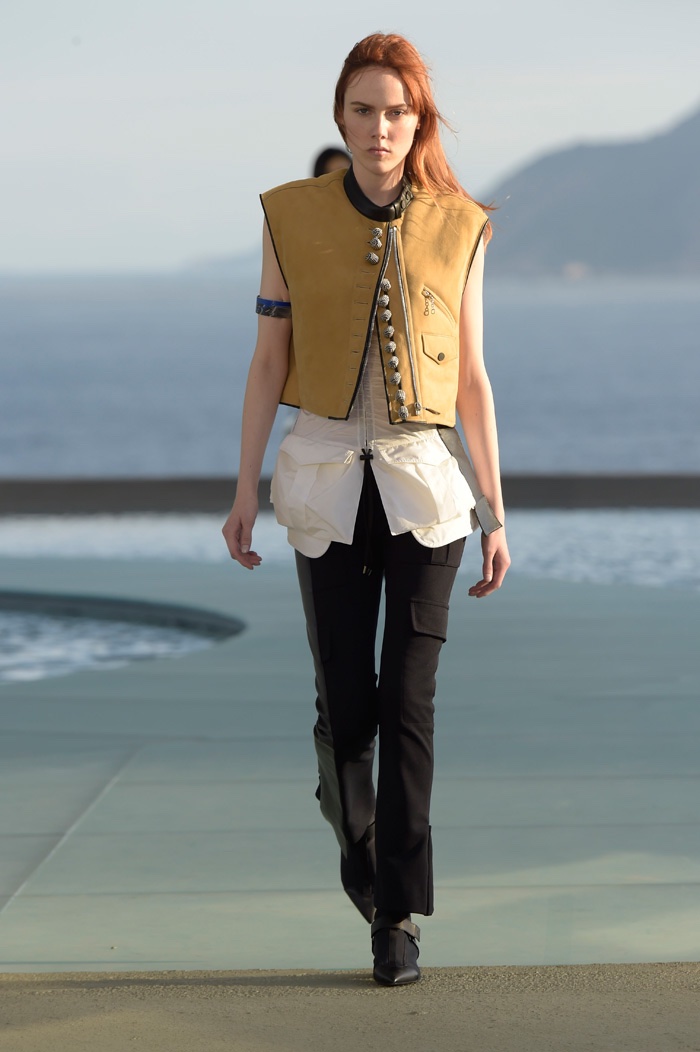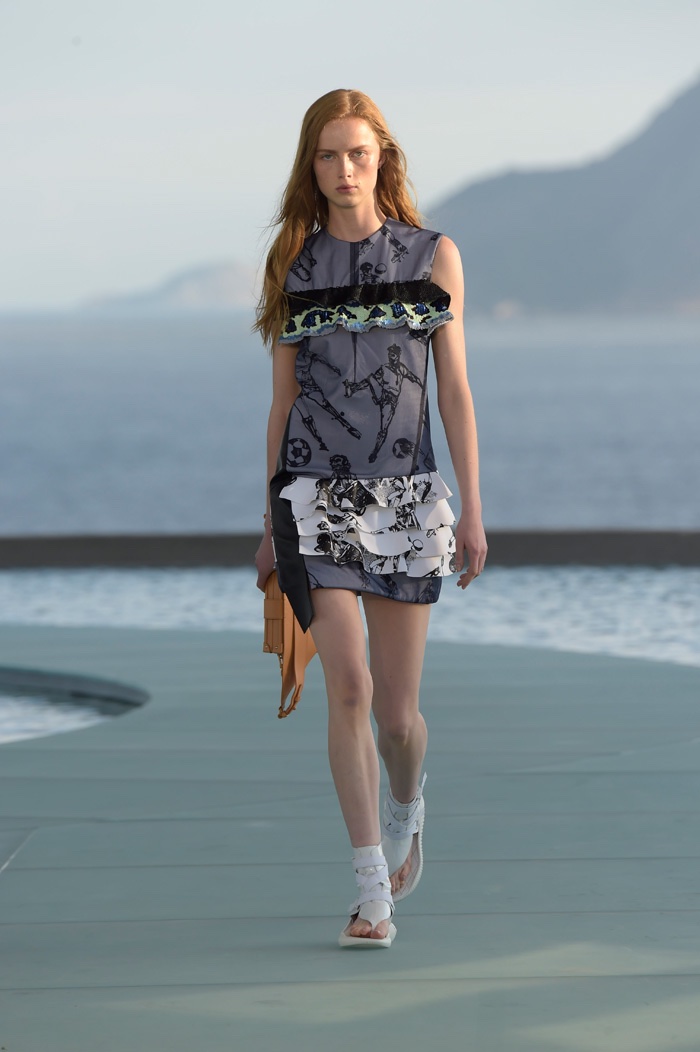 Images: LOUIS VUITTON Women Collection Resort 2017 © Louis Vuitton Malletier – All rights reserved