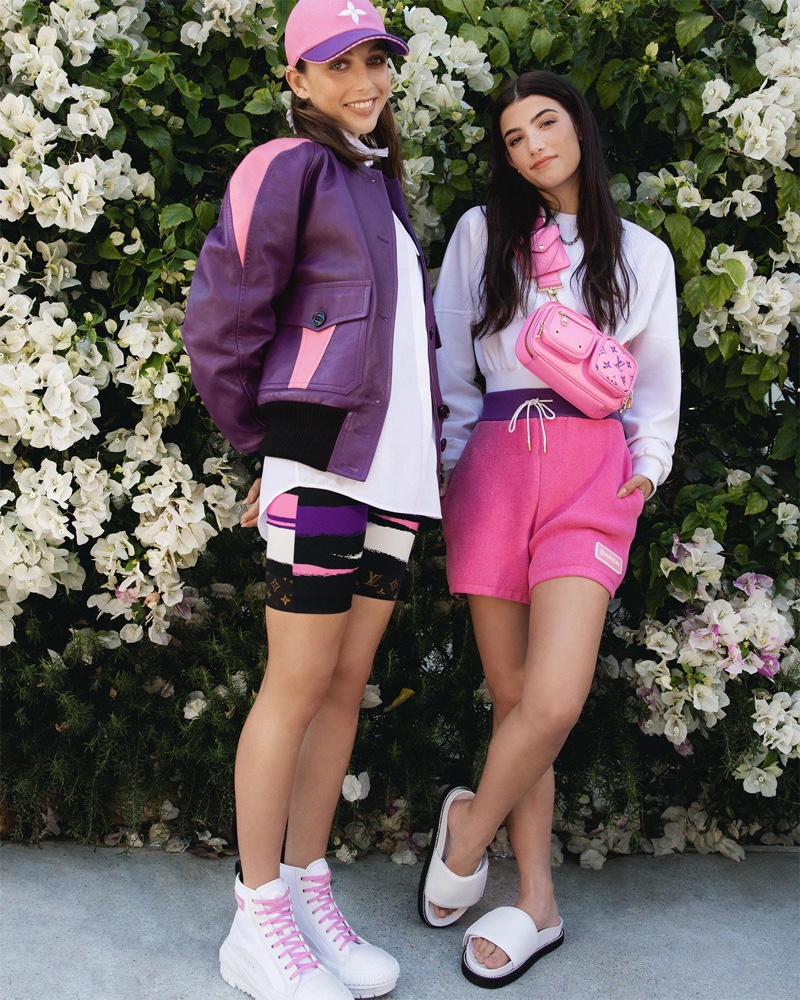 Emma Chamberlain and Charli D'Amelio are two of the world's most famous social media stars, and they've teamed up with Louis Vuitton to present a new campaign for new LV Squad sneakers and LV Sunset mule.
This campaign for the pre-fall 2021 shoe styles includes a summer-inspired short film that features Louis Vuitton's new signatures on rubber tags. The LV Squad Sneaker is a new design for those leaning towards fashion sneakers rather than sneakers meant for sport and is available in several impactful colors (including blue). It costs $990.00.
Related: Miranda Kerr Poses in L.A. With Louis Vuitton Capucines Bag
The social media stars also wear the LV Sunset mule, perfect for summer with an oversized and padded velcro strap. These slide sandals are available in black, white, and blue.
Louis Vuitton LV Squad & LV Sunset Campaign
The following design from LV's newest collection is its LV Squad Sneaker Boot, a canvas and calf leather-based pair of shoes merged between sneakers and boots priced at $1,030. It features an LV circle on the tongue and a patent monogram-canvas back loop.