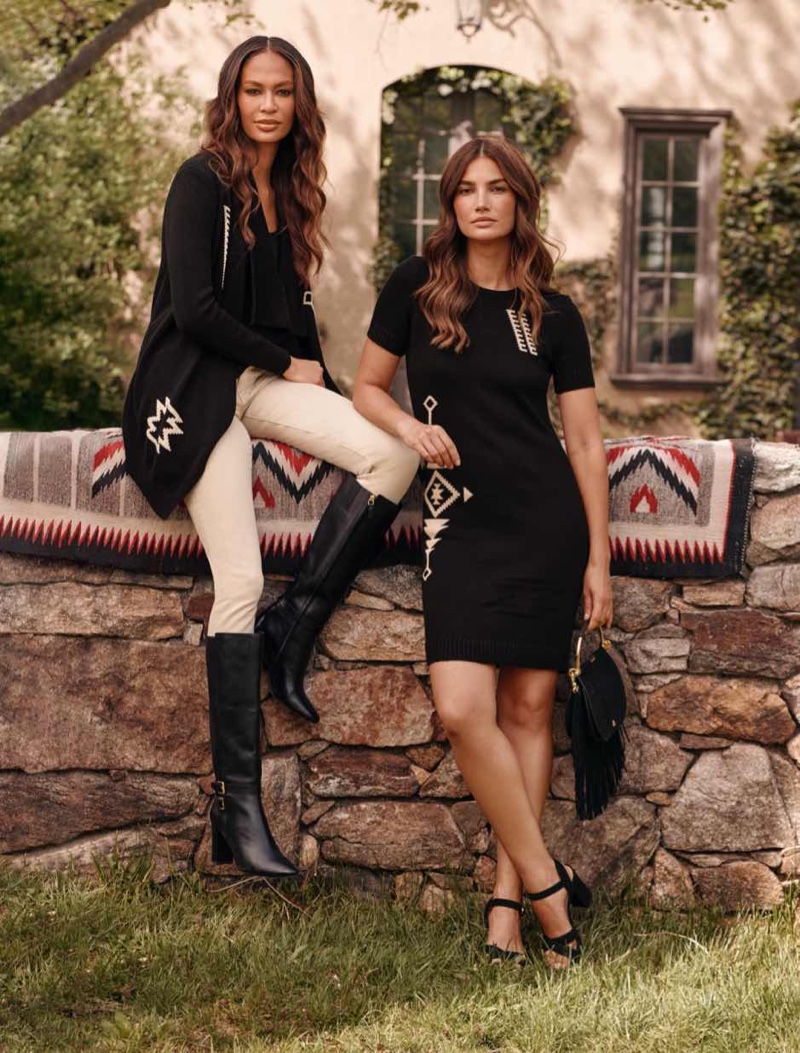 Joan Smalls and Lily Aldridge reunite once again for the fall 2021 campaign from Lauren Ralph Lauren. Captured outdoors, the pair poses in Southwestern-inspired designs. From fringed jackets to printed cardigans and little black dresses, fall focuses on casual yet elegant looks. 
Joan and Lily get accessorized with leather boots as well as accent belts. A color palette embraces neutral tones with pops of red. In addition to images, the pair also appear in a short film set to 'A Dreamer's Holiday'. The enchanting tune plays as they go on swings, pose with dogs, and enjoy apples. 
Related: Lily & Joan Charm in Lauren Ralph Lauren Spring 2021 Campaign
"Inspired by the timeless beauty of traditional Western wear, #LaurenRalphLauren presents the Fall 2021 Collection. Against a backdrop of neutral hues and heritage patterns, the collection imagines a modern journey Southwest—to rolling plains, clear skies, red rocks, and sun-dappled lands," the brand shares.
Lauren Ralph Lauren Fall 2021 Campaign