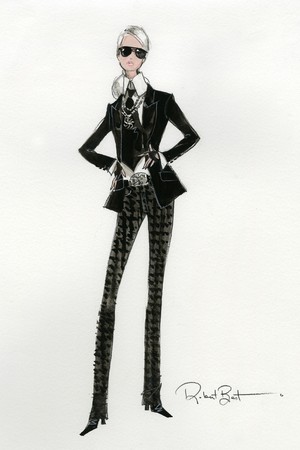 Barbie Gets a High Fashion Makeover–As a part of Mattel's Barbie Collector series, a limited edition doll is being created in the likeness of iconic designer Karl Lagerfeld, reports WWD.
The doll, named Barbie Lagerfeld, will be dressed in the designer's signature ensemble of a tailored black jacket, high collared white shirt, skinny black jeans and the look wouldn't be complete without dark sunglasses and black ankle boots. The global vice president of Barbie product design says, "It's not everyday that Barbie dresses like the world's most famous fashion designer." Barbie Lagerfeld is slated to be launched in the fall with further details about the doll being released at a later date.
Karl Lagerfeld's cat Choupette is also in the spotlight with an upcoming campaign for Shu Uemura.