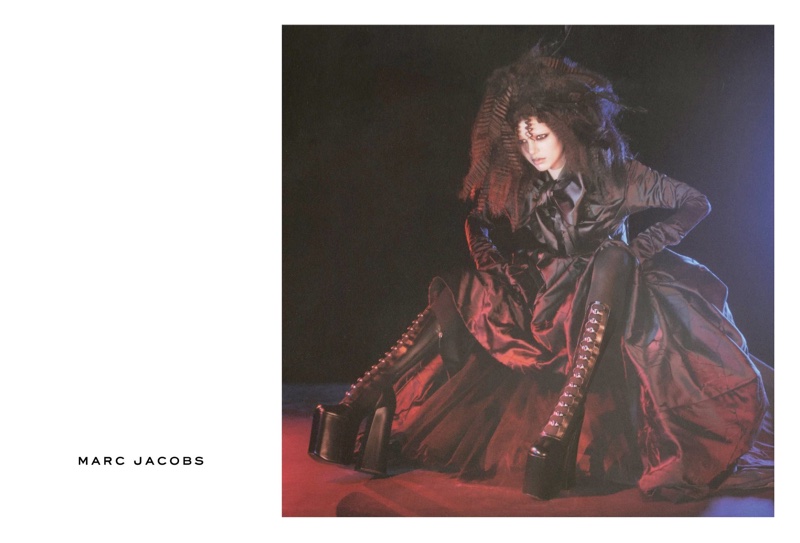 Marc Jacobs' fall-winter 2016 campaign gets even more star power with one top model, an actress and two iconic musicians. After unveiling images starring Cara Delevingne, Missy Elliott, Sissy Spacek and more, Kendall Jenner appears in the advertisements captured by David Sims. Joining the model are Marilyn Manson, Courtney Love and Juno Temple. The fall season takes a dark turn with gothic vibes, platform heels and crimped hair.
Writing about Kendall on his Instagram, Jacobs captioned her photo with: "I will always remember the first time I met Kendall during castings for our Fall 2014 fashion show. Katie Grand invited her to come by the studio for a brief introduction before she was photographed for the model boards. At the time, I knew very little about Kendall…"
Jacobs continues, "As history now has it, her very first fashion show was for Marc Jacobs Fall 2014. Kendall has since been a part of every show along with being featured in our Spring '15 ad campaign (also shot by David Sims). It goes without saying that Kendall has gone on to establish an incredible career for herself and every bit of it is a testament to her hard work, passion and desire."
Marc Jacobs Fall 2016 Campaign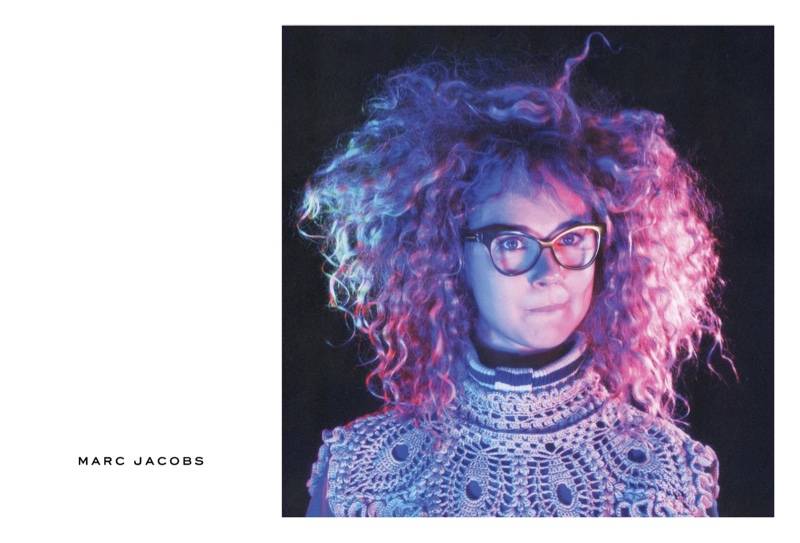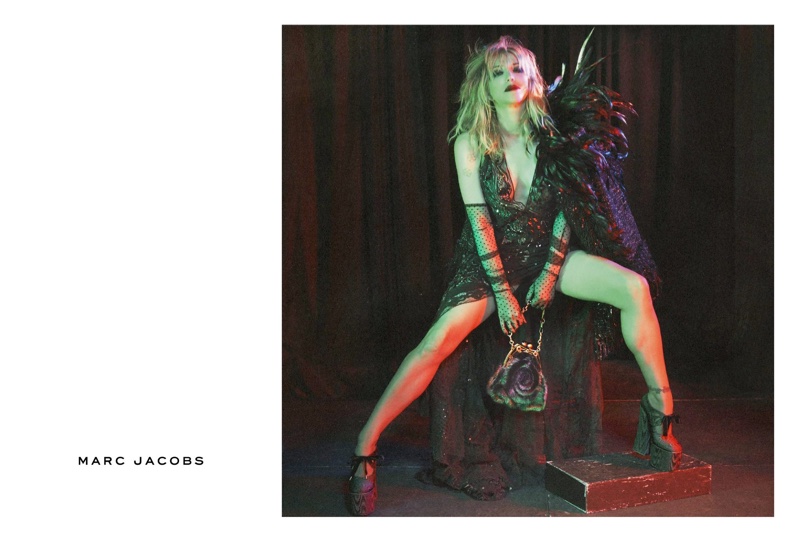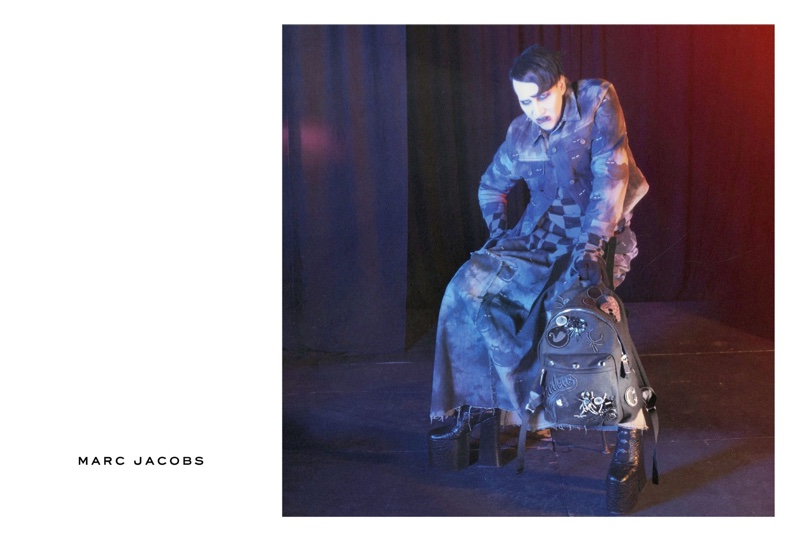 Flashback – Kendall Jenner for Marc Jacobs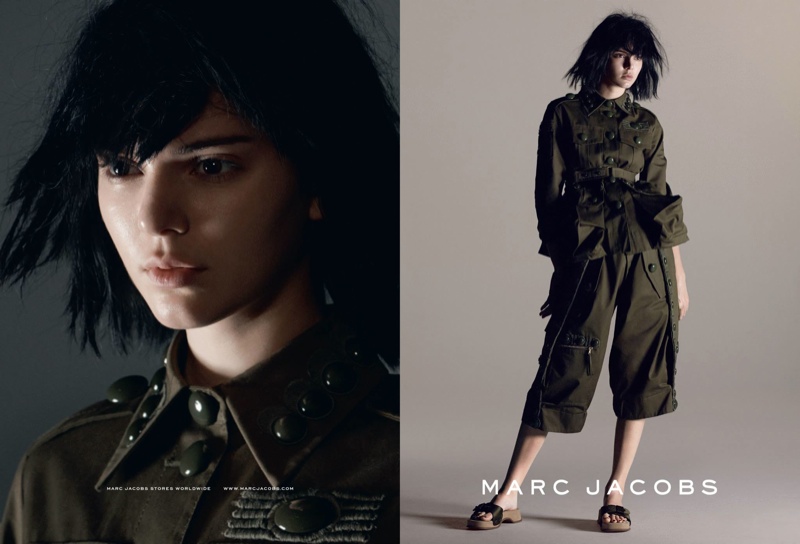 Far from her time modeling for Marc Jacobs, Kendall Jenner first appeared in the designer's fall 2014 runway show, marking her first time on a major catwalk. She would later star in the designer's spring 2015 campaign alongside the likes of Adriana Lima and Karlie Kloss.