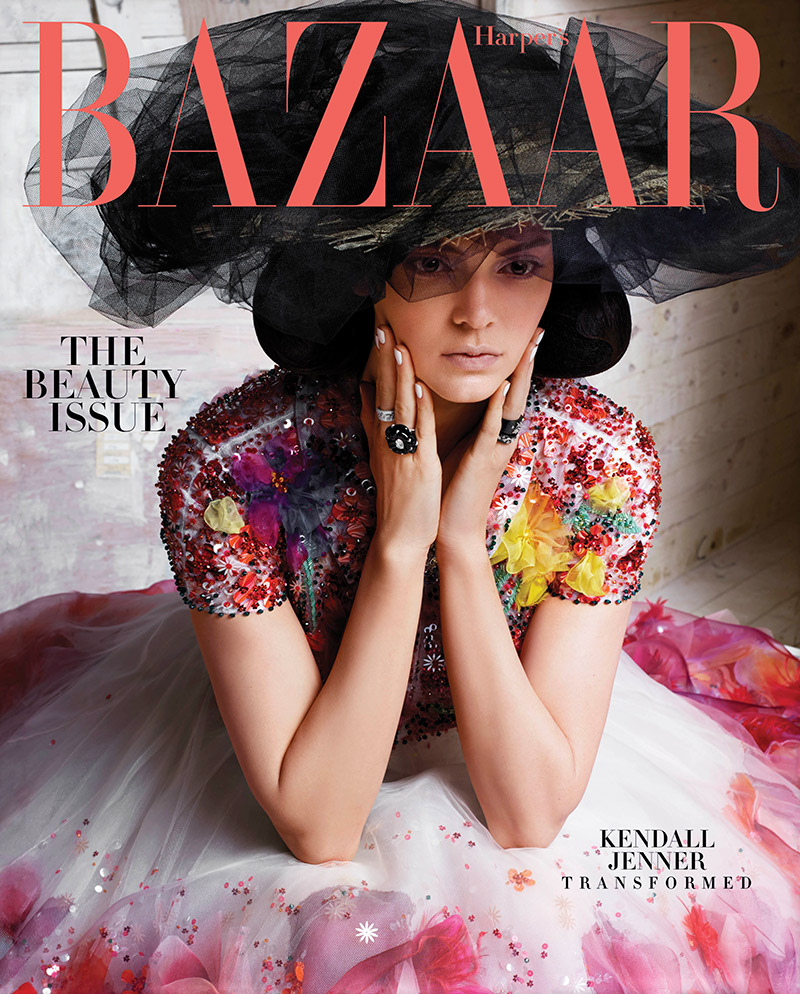 Yesterday, we had a look at Harper's Bazaar's May 2015 cover with Anna Ewers. But it looks like the magazine is betting twice on the model factor for this issue with a subscribers cover featuring none other than Kendall Jenner. The dark-haired beauty poses for Karl Lagerfeld in a Chanel Haute Couture look with the headline reading: 'Kendall Jenner Transformed'. She also has an interview about meeting Karl Lagerfeld, walking for Marc Jacobs and her sister Kim Kardashian's style.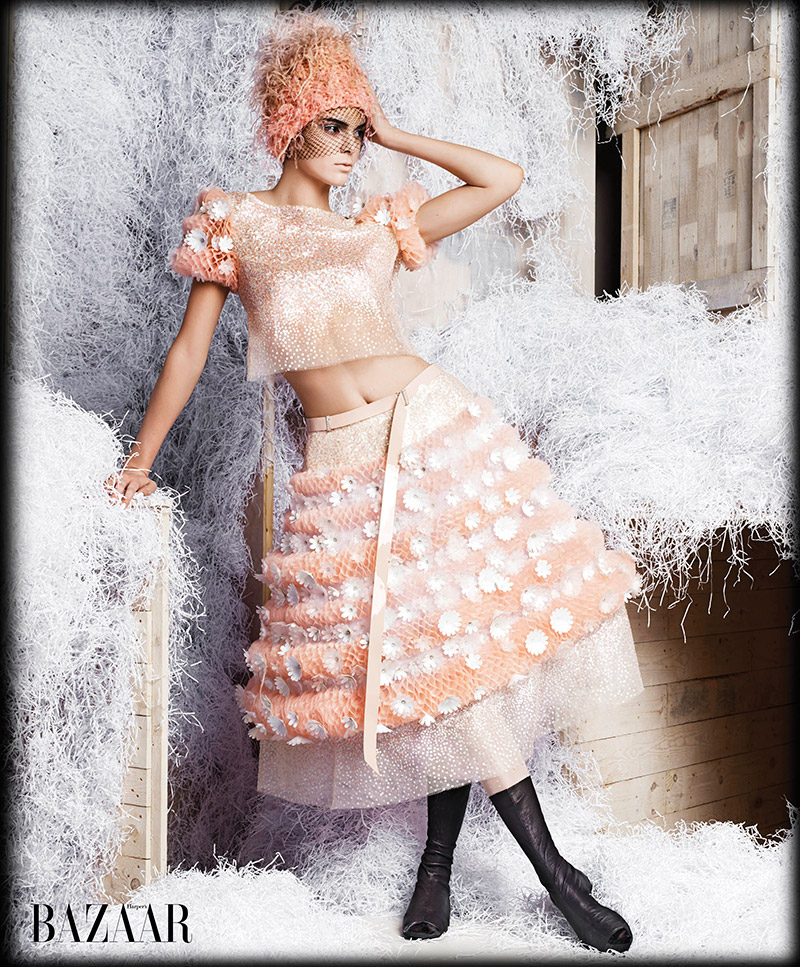 On meeting Karl Lagerfeld:
"I'm really shy when I first meet someone—and to meet him was even worse. He would say something to me and I would just nod. It was like meeting a crush or something—I was mute. He probably thought I was the biggest weirdo. And then every time we'd see each other, it would just get better and better. Now we're totally BFFs.
On admiring Kim Kardashian's style:
I really admire Kim's style. It's insane. She really knows how to work her style with her body. I think she could be a major fashion icon. It's so fun to be in Paris with her, but I'll walk out and be like, "Oh, my God, I love my outfit," and then I'll see Kim and I'll be like, "My outfit sucks compared to yours!"