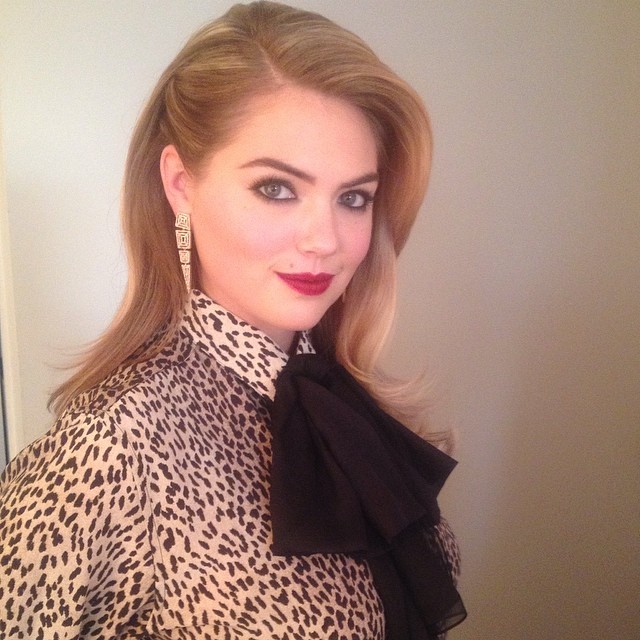 American model Kate Upton's career is on fire. She has one of the most enviable figures, posed for tons of big name campaigns, appeared in a hit film and was the youngest model to be named on Forbes' Most Powerful Celebrities List. But with all those sexy curves, one might wonder why the 21-year old has shied away from posing nude. The model recently sat down with Details Magazine to discuss why she hasn't taken the plunge to pose nude yet.
When Upton is asked about her choice to not to pose nude when other supermodels have done so, she says, "For me those photos are art. Your body is art, your body is beautiful, and to be photographed in that way is amazing and it's received in a very positive way. But with social media and the Internet and not so great blogs and the attention like that, I don't think that my pictures would be received in the way that I'd want them to be received. That's why I've stayed away from them. I really appreciate those photos and I think those women are beautiful, but I think social media and the Internet has prevented me from putting myself out there like that."
See one of Kate Upton's first photo shoots, at just 15!