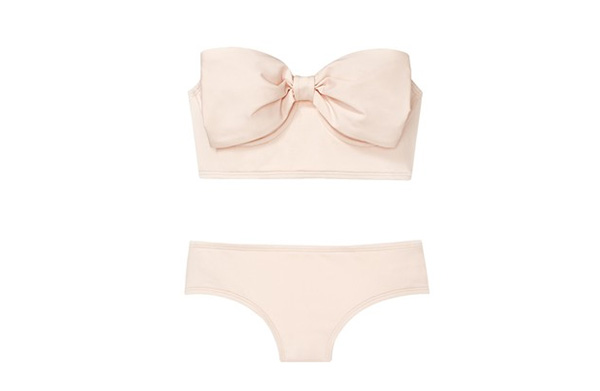 American fashion house Kate Spade is launching a swimwear line reports WWD. The swimwear line will be produced in partnership with Swimwear Anywhere, who also manufactures swimwear for labels such as Michael Kors and Proenza Schouler.
Kate Spade's president and chief creative officer, Deborah Lloyd spoke to WWD and said, "This is such a fun opportunity to bring glamour back to the beach. I am constantly inspired by the glamour that women brought to the beach in the '50s and '60s."
There will be around 70 pieces in the collection consisting of high-waisted bottoms, one-pieces and mix-and-match separates all adorned with Kate Spade's signature bow along with polka dots and stripes. Spade isn't the only brand who made a recent foray into swimwear. Proenza Schouler also launched swimsuits as well.