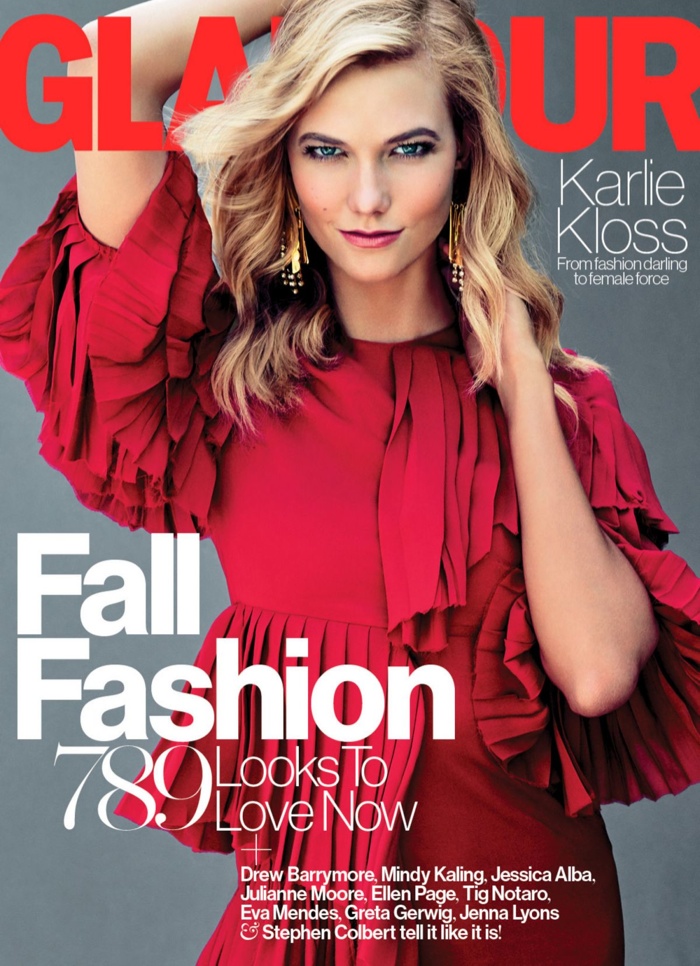 Supermodel Karlie Kloss continues to rule the fashion glossies with the September 2015 cover story from Glamour. The 23-year-old beauty poses for Tom Munro in a colorful shoot that features pool chic style. In her interview, Karlie talks about her friendship with Taylor Swift, saying, "Our friendship is the same as yours and mine," she reveals.
"Many of my closest friends are traveling all the time, so it takes constant effort—texting, FaceTiming—on all ends to maintain close relationships."
Fore even more Karlie, check out her cover shoot for Flare.