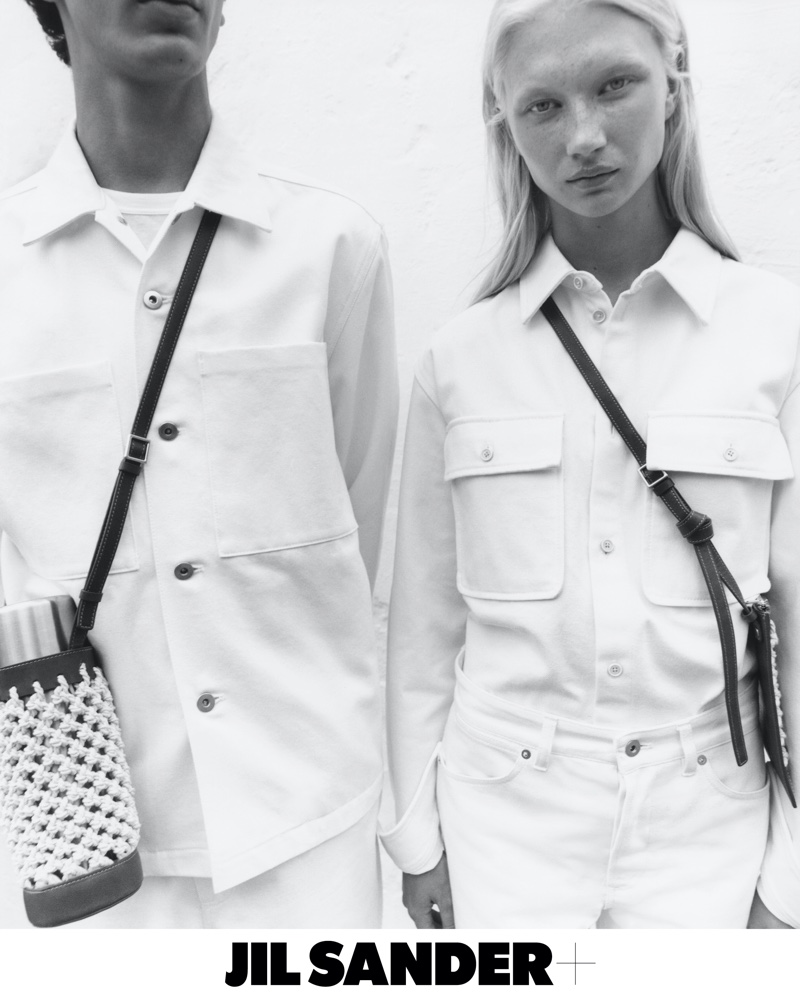 Co-creative directors Lucie and Luke Meier enlist photographer Nikki McClarron to capture Jil Sander+'s spring-summer 2022 campaign. Set on the Mediterranean island of Ibiza, models Evelina Lauren and Takfarines Bengana pose against a backdrop of blue waters, desert beaches, and stonework.
Jil Sander+ Spring/Summer 2022 Campaign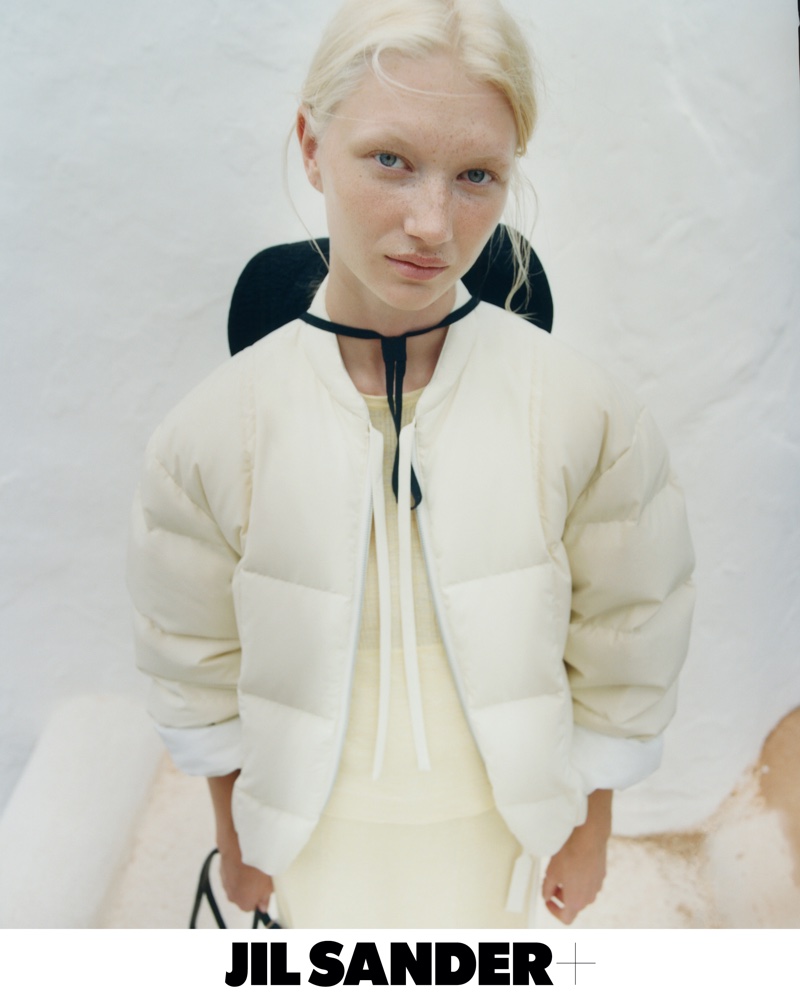 Texture takes center stage for womenswear with puffer jackets, knit dresses, and luxurious brocades. The images were taken during the day and night using natural light. For spring, looks get accessorized with wide-brimmed hats as well as knit bags.
Related: Anna Ewers Lies On the Beach for Jil Sander 'Sun' Fragrance Ad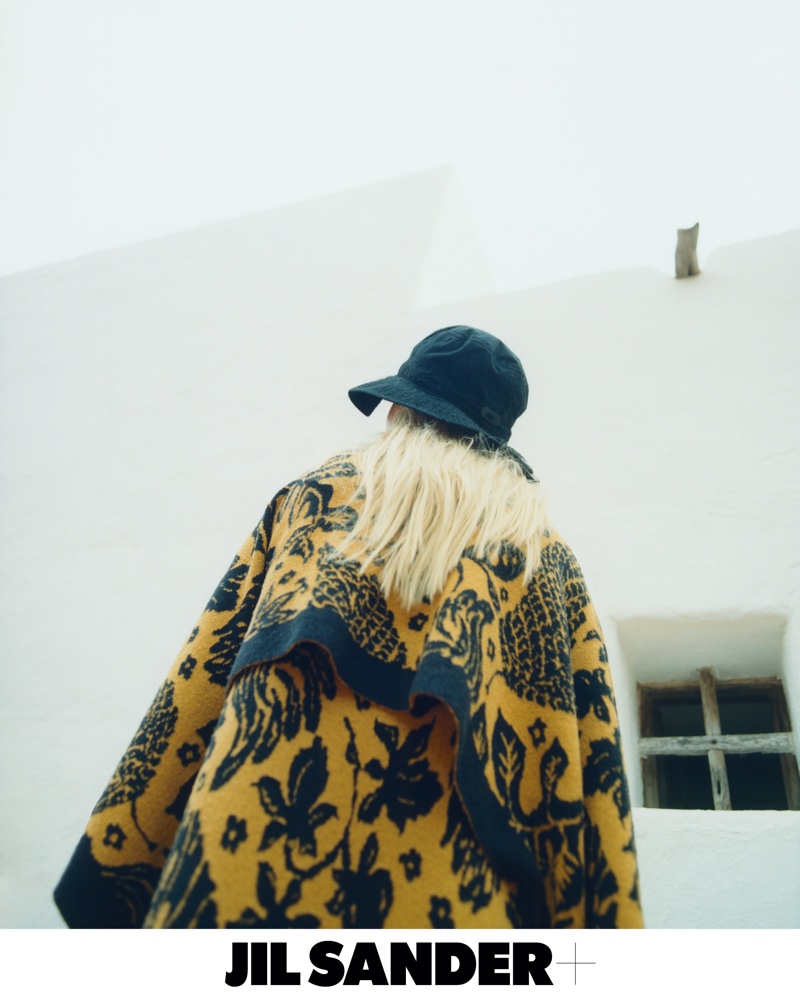 Elevated garments, in precious materials and meaningful details, that merge versatility and high performance, comfort and high aesthetic quality. To capture the spirit of this season, Lucie and Luke Meier have asked young British photographer Nikki McClarron to travel to Ibiza to witness life on the island.

Jil Sander+