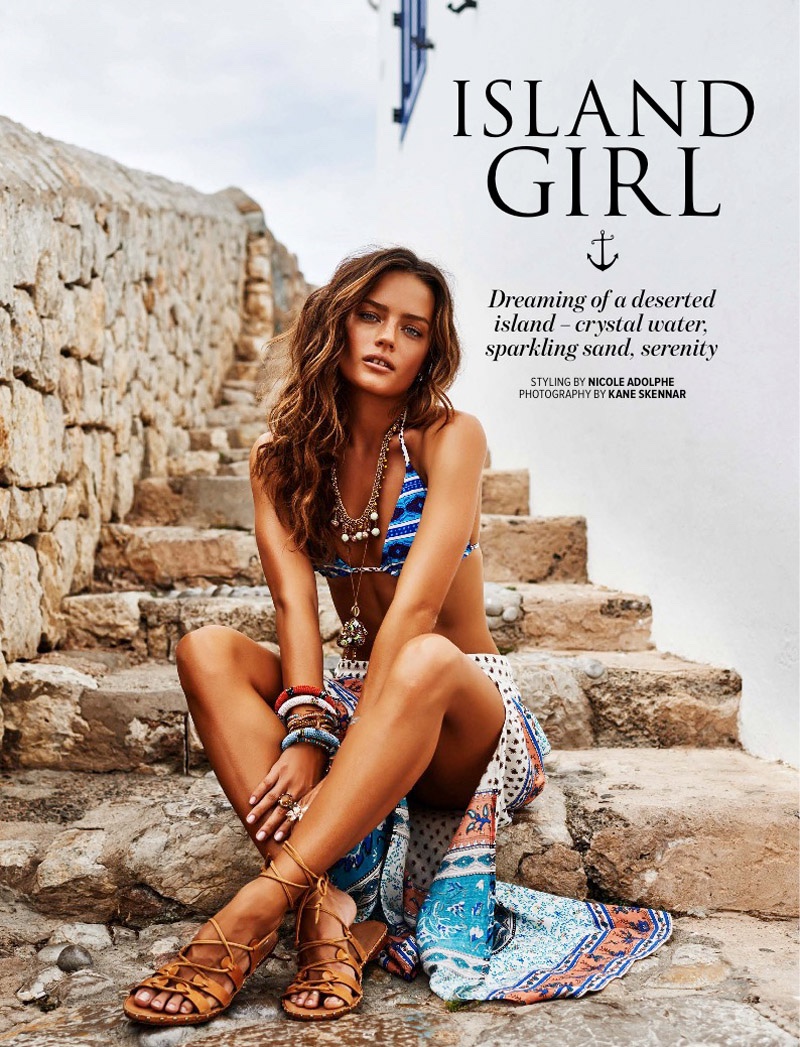 Whether you are in the Southern or Northern hemisphere, it is not hard to enjoy this swimsuit story featured in the latest issue of Cosmopolitan Australia. Starring Jesse Lee Buchanan, the fashion glossy spotlights colorful bathing suits and beach cover ups styled by Nicole Adolphe.
ICYMI: See the Top Swimsuit Styles of 2015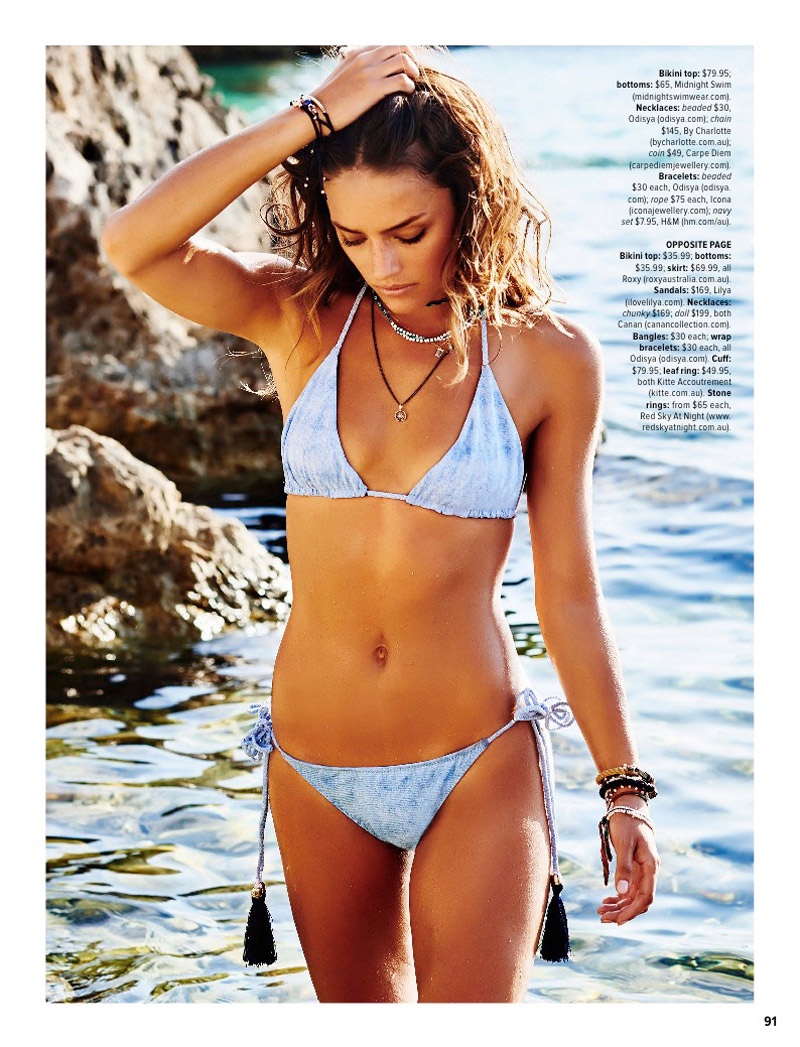 Kane Skennar captures the brunette in everything from tribal-inspired prints to ruffle adorned tops from local brands. Paired with stacked jewelry, Jesse Lee shows that you don't need footwear when you can just take a walk in the sand.