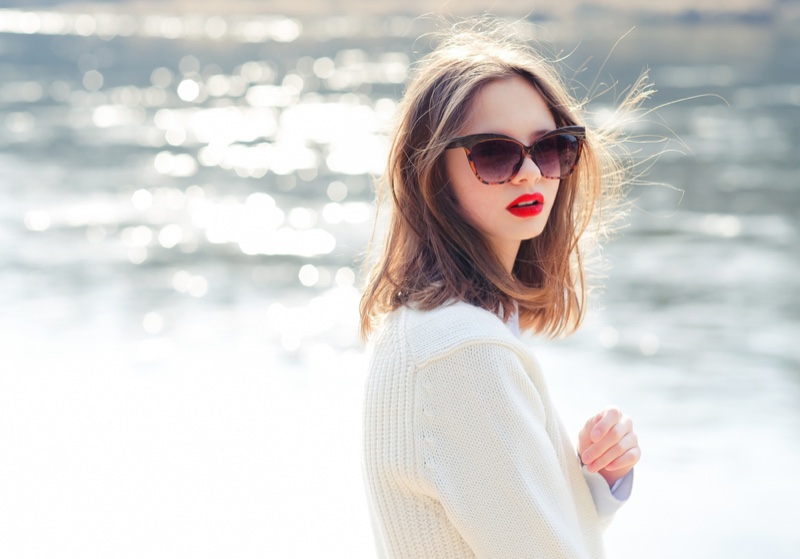 Would you like to turn $300 into $60 million in just three years? If so, the story of four young entrepreneurs from Madrid, sunglasses, and the idea of selling products online using primarily social media may appeal to you.
The Back Story
Brothers Alejandro (Alex) and David Moreno, along with their friends Iñaki Soriano and Pablo Sánchez Lozano, had developed an online website, Saldum, selling second-hand merchandise. The site was similar to Craigslist, which was founded in the U.S.
However, Saldum was not getting the traffic they expected and was making very few sales. The young men still believed online selling was the way to make money but concluded that what they needed was a great product. Then, their idea of making money with online sales would take off.
About that time, Pablo's brother brought some sunglasses back to Spain where the group was located. The glasses had been manufactured by a U.S. company called Knockaround. The four friends decided to experiment. They invested $300 and bought 27 pairs of Knockaround sunglasses, then resold them online for a profit.
Alex Moreno commented that "because we had $300 when we started the company, we never looked at anything as a failure because no matter how big the company grows, if we were to shut down tomorrow, we only lost a few hundred dollars."
The sunglasses sold out quickly, so they bought more. After doing this for about six months, they became the official Knockaround sunglass distributor in Spain. All four friends agreed that they did not want to be "mere distributors." They wanted to market their own brand of sunglasses that were attractive, affordable, and accessible.
They wanted their brand of glasses to be loved by a variety of individuals and to be a high-quality product just as good as its competitors like Prada, Ray-Ban, and Gucci, all eyewear that costs $200 or more. These founders of Hawkers also wanted their sunglasses to be reasonably priced at around $20 to $40 a pair.
Alex Moreno had a prototype of the sunglasses and a website. He contacted Luxottica; a manufacturing company located in Italy that was the same manufacturer used by the high-priced competitors. Moreno and Luxottica struck a deal for the company to manufacture Hawkers.
Hawkers launched an advertising campaign using social media, primarily Facebook, as the place to sell their product online. In an interview published in the Spanish magazine Via Empressa in 2016, David Moreno described the company's strategy: "To sell on Facebook we have used basic psychology. We tried to come up with the profile of the person with the spending power to purchase this product or the ones we wanted to buy from us. We targeted the advertising at young women who had bought an iPhone, who had studied in certain universities, who liked a certain type of music, or went to festivals, etc."
By selling the product exclusively online, Hawkers was able to strike advertising deals with not only Facebook, but PayPal, DOPE, Saucey, and others.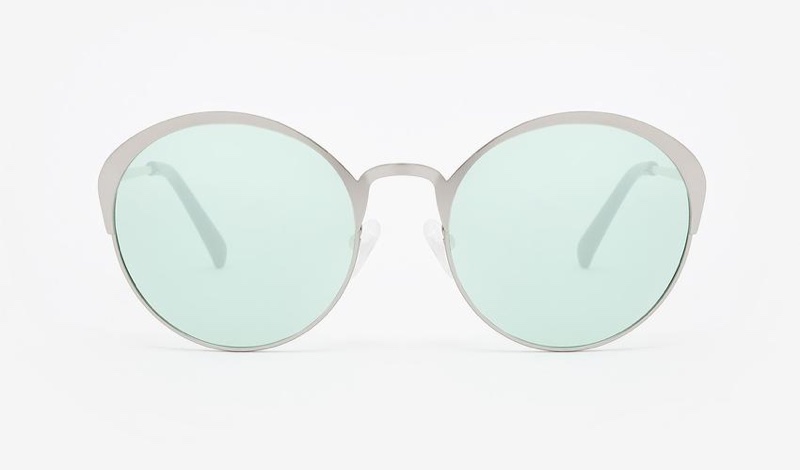 Enter Caleb Garrett
In 2015, two of the entrepreneurs were hanging out at a club in Los Angeles, sharing a table with a man named Caleb Garrett. One of the men handed Garrett a pair of sunglasses and asked him if he would be interested in investing in Hawkers.
At first, Garrett said no. Then, he checked with his accountant, who made Garrett aware of the strength of Hawkers' sales overseas. It didn't take long before Caleb Garrett became the company's "American partner and creative contributor behind the line's U.S. launch."
Garrett commented that online shoppers for Hawkers sunglasses often put three or four pairs in their cart, since the glasses are so economically priced. That way, they have a spare if they lose a pair. According to Garrett, "You don't have to screw people to have a great product."
According to an article published in Inc., Garrett is an angel investor who was attracted to the company by the team's desire to stay away from the traditional wholesale market approach while trying "everything in their power" to get "as many eyes as possible" on the product.
Along Came Alejandro Betancourt Lopez
In 2016, Hawkers found itself suffering from financial problems. Although the company was bringing in millions of dollars every month, expenses were going up to a degree that the company considered going out of business. Hawkers brought in Alejandro Betancourt Lopez and a group of investors who infused 50 million euros (equivalent to approximately $56 million), in the company, betting on its continued success.
Betancourt Lopez has owned businesses, or managed them, in Latin America and Africa. He is the founder of O'Hara Administration, an asset management company that has worldwide investment projects. He is an entrepreneur in his own right and an angel investor from Venezuela.
Betancourt took the helm of Hawkers and became the company's new president in November 2016. According to Betancourt's recommendation, the company hired Nacho Puig as CEO. Puig was assigned to take over the company's operation and business developments.
Under Betancourt's leadership, the sunglasses brand expanded its sales as a recognizable brand throughout all of Europe, Asia, and North America. Hawkers has continued selling its sunglasses online and expanded its Facebook advertising.  
Betancourt and Puig have put together a number of collaboration deals with other fashion brands, such El Ganso, a Spanish clothing line, which will have Hawkers be part of its style line.  
In 2018, Betancourt upped his investment by 20 million euros, making him the major shareholder of the company with a controlling 50% of the company's capital. Betancourt was named President of Hawkers later the same year.
Despite some setbacks along the way, Betancourt remains positive. One of his favorite sayings is, "Never stop trying. You fall down many times. The important thing is to keep getting up."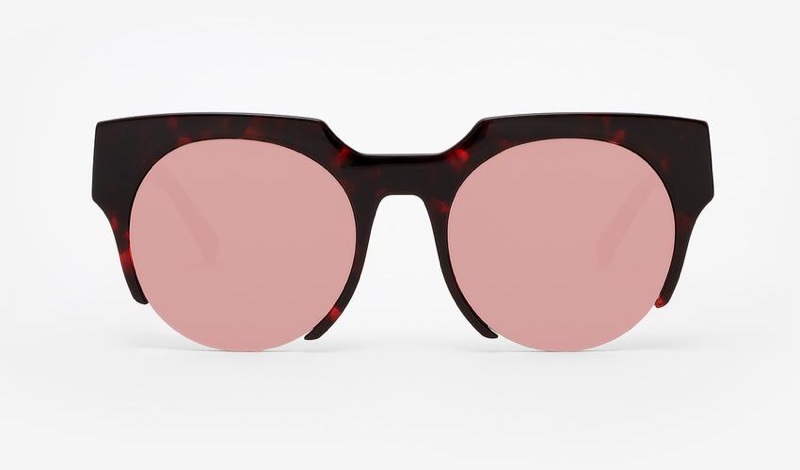 Hawkers Marketing Strategies
Hawkers marketing strategy has been based on mathematics. One founder, Pablo Sánchez, explained, "The more people you reach out to, the better chance you have of telling them about your idea. Facebook allows you to do that on a small budget." Sánchez noted that at the time Hawkers began its Facebook marketing campaign, "very few small businesses" were utilizing that market.
Facebook and social media. Sánchez said that they "launched a lot of trial campaigns, and we would carry out some reverse engineering based on the results. We tried to find out how the Facebook algorithm worked, depending on the variability of the results."
With this approach, Hawkers' Facebook page received 2.6 million likes, the second-highest number of likes in the world, coming in just behind Ray-Ban. Facebook itself was surprised with the results and invited the Hawkers founders to present their success story at a Facebook conference with its engineers and other entrepreneurs.
Recruitment of college students. Hawkers has also created a Campus Representative Program, which recruits approximately 5,000 college students to promote its brand as ambassadors on campuses in Europe, the United Kingdom, the United States, Mexico, Columbia, and Australia.
In exchange for being "brand ambassadors," campus reps are eligible for prizes given by the company. These include everything from an exclusive code for the purchase of items, to festival and plane tickets.
In order to be an ambassador, a student must have a minimum of 1,000 Instagram followers, be passionate about Hawkers sunglasses, and committed to sharing the product on their own social media.
Celebrity endorsements and collaborations. Several celebrities proudly wear Hawkers sunglasses and form part of the company's brand image. These include Paula Echevarría, Dani Alves, Usher, Felipe Massa, Fernando Verdasco, and Nicky Romero. According to Moreno, "They have also produced corporate sunglasses for important brands such as Mercedes-Benz, Smart, Kia, and PayPal. However, what has given them the most pride so far is the sponsorship deal they have signed with the Lakers."
Hawkers has collaborated with football player Leo Messi in developing his own line of Hawkers sunglasses. The company hopes to build other such collaborations in the future.
Future of Hawkers
The Hawker founders attribute their success to their marketing strategy of using social media that reaches buyers around the world. Their online sales confirm that it is not necessary to sell products in a traditional brick-and-mortar establishment in order to be successful.
Hawkers has proven that offering a high-quality product online at a reasonable price can generate massive amounts of revenue. Hawkers focuses on the customer and on building a brand image of an elite product.
As of the end of 2017, Hawkers sunglasses were being sold in 50 countries. More than 3.5 million had been sold, mostly to the target market of a "style-conscious millennial, at around 27 years old."
According to Fashion Network, at the end of 2018, Hawkers had sold 4.5 million sunglasses and had 200 employees and offices in Barcelona, Hong Kong, Mexico City, Los Angeles, and Elche. It also operates more than 45 physical stores around the world. More than 90% of its sales are made online, fulfilling the dreams of the four young men from Madrid beyond their wildest expectations.