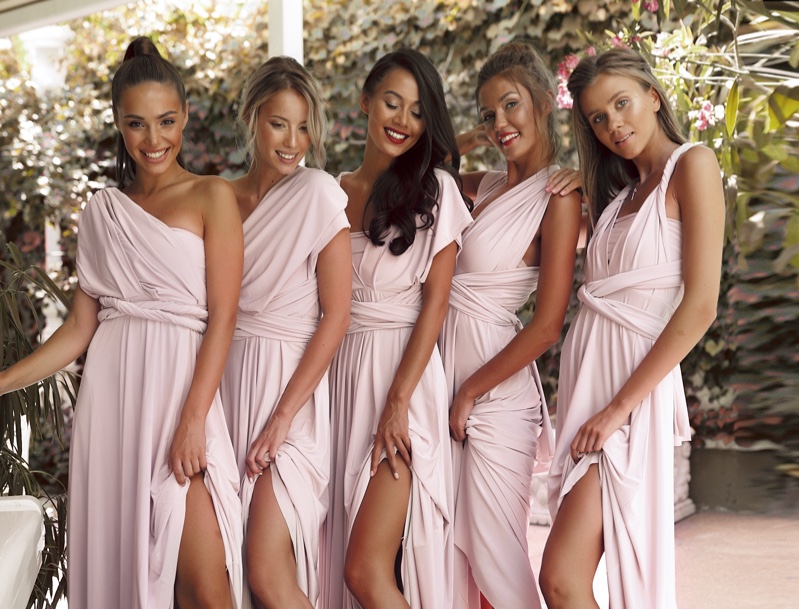 Every detail matters when it comes to your wedding; your bridesmaids know that and have taken their time to help you choose the perfect dress for your special day. So it's only natural that you want to reciprocate that with some exquisite bridesmaid dresses.
It's no surprise that bridesmaid dresses are getting more and more attention from designers every year. And why shouldn't they? These dresses are vital on your big day, so why shouldn't they be as beautiful as possible?
But how do you know which ones to choose? How can you ensure you pick a style that will fit your wedding theme and suit your bridesmaids perfectly? We've got you covered! We'll tell you everything you need to know about choosing beautiful and elegant bridesmaid dresses for this season! Let us begin with the color of bridesmaid dresses.
Colors of Bridesmaid Dresses
The color of a bridesmaid's dress can be an essential factor in choosing a bridesmaid dress. Some colors are more flattering, and some may need to be more suitable for your wedding theme. Here are some popular colors to choose from:
Red: Red is a bold color that can make a statement. It is also associated with love and passion, so it works well if you want your bridesmaids to stand out in your wedding photographs.
Pink: Pink is a delicate and feminine color that looks great on all skin tones. It also works well if you have a pink or white wedding theme or balloons at the reception because it will complement them nicely.
Black/White: Black and white are classic colors that never go out of style, so they're great for weddings where you want something timeless rather than trendy (like a black-and-white-themed wedding).
This was the overview of the colors that a bridesmaid must consider, as they are all-time glam colors! Now, if you have decided on the color but still need clarification about the style of your dress. Keep on reading, then!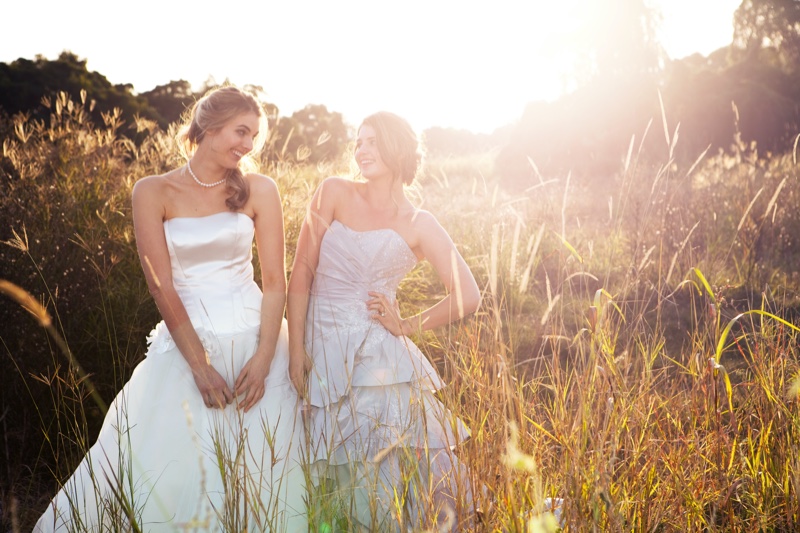 Best Bridesmaid Dress Collections to Flaunt
With so many beautiful bridesmaid dresses, it's essential to know what to look for to find the perfect attendant gowns. Have a look at the following stunning dresses:
Sweetheart Strapless Mermaid Style Dress
We have the perfect solution if you want a unique and timeless bridesmaid dress. Sweetheart's strapless mermaid dress is the perfect one! You can find this dress in the Rose gold of Chicsew dresses collection and create a look that lasts forever!
These dresses are made from high-quality materials, so you don't have to worry about them falling apart after wear. Chicksew Rose Gold Bridesmaid Dresses come in various styles, so whether you want something simple or something with a little more flair, you will also find something useful!
Unique V-Neck Split Side Floor Length Bridesmaid Dress
If you're looking for a dress that will make your bridesmaids feel like royalty, this is the one! The Unique V-Neck Split Side Floor Length Bridesmaid Dress has all of the best features of a gown but with a little extra flair.
The V-neck is flattering, and the split sides help keep your bridesmaids cool on even the hottest days. The floor-length skirt makes them feel like princesses, and since it comes in so many colors and patterns, you can match it to any color or theme you have in mind for your wedding.
It's also machine washable! In addition to being comfortable and chic, it's affordable—so you can get multiple dresses at once without breaking the bank!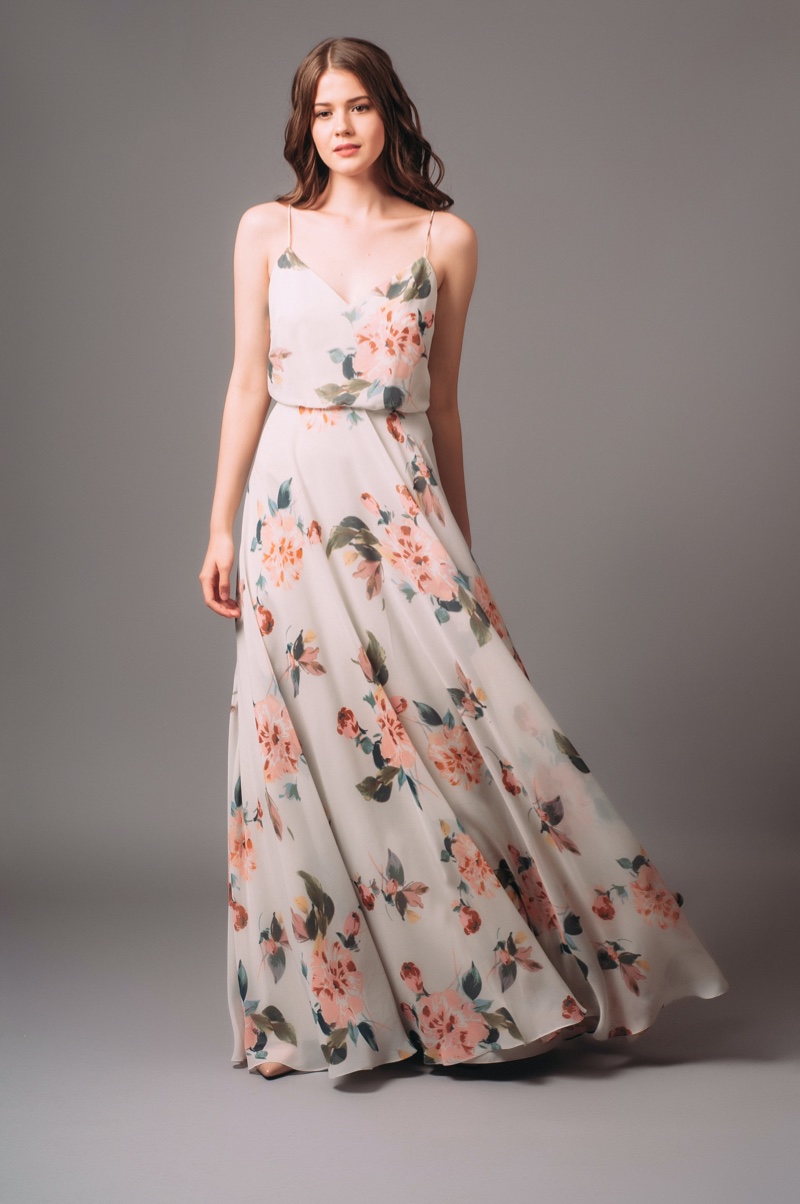 Side Slit Spaghetti Strap Bridesmaid Dresses
This sexy satin spaghetti strap floor-length bridesmaid dress is an excellent choice for the bride who wants her bridesmaids to stun on her big day.
The v-neckline shows a hint of cleavage, and the side slit makes it easy to show off the bridesmaid's legs. The floor-length skirt drapes beautifully walking down the aisle, making each bridesmaid feel like an actual princess!
One Shoulder Side Slit Mermaid Dress
You'll love this simple, soft, satin one-shoulder side slit mermaid long bridesmaid dress. These burnt orange color dresses will make each bridesmaid look like a brilliant firework, and the plunging v-neckline will make cleavage pop while still providing coverage.
Don't be fooled by its simplicity; this is a dress that's all about the details: from the sheer fabric to the asymmetrical hem, it's a timeless piece that anyone would be proud to wear for a wedding (or any other day).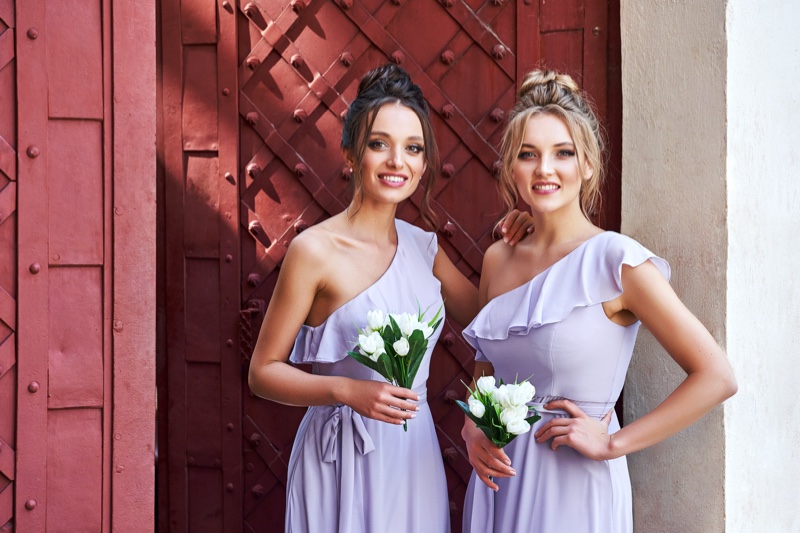 One-Shoulder Pleats Bridesmaid Dress
This sexy one-shoulder bridesmaid dress is perfect for any bachelorette party, wedding, or event! The soft satin fabric with a sheen looks stunning and feels fantastic.
The pleated bodice and high-low hemline make this floor-length bridesmaid dress perfect for dancing the night away. And with a side zipper closure, bridesmaids don't have to worry about trying to hide an uncomfortable corset.
Important Tips
We hope you now have a wide range of options for choosing your bridesmaid dresses based on color and style. However, there are a few things you should keep in mind:
Try on different styles of dresses to find the ones that best fit each body type and personality best. For bridesmaids, if you need to figure out what dress will look good on you, ask a friend or family member for some pointers.

Take into account how long each bridesmaid is going to wear the dress. If it's a short-sleeved dress in the summertime heat, make sure everyone knows that they might want an extra layer underneath or even a fan or portable air conditioner nearby!

Consider whether or not you want the dresses at different price points than the bride's dress. If so, this will be easier if they're all in one color family, like white or ivory, so they can all match without needing many alterations!
In conclusion, you must be careful about the type of bridesmaid dresses you choose for your bridesmaids. The best way is to consider the tips mentioned above in your mind!