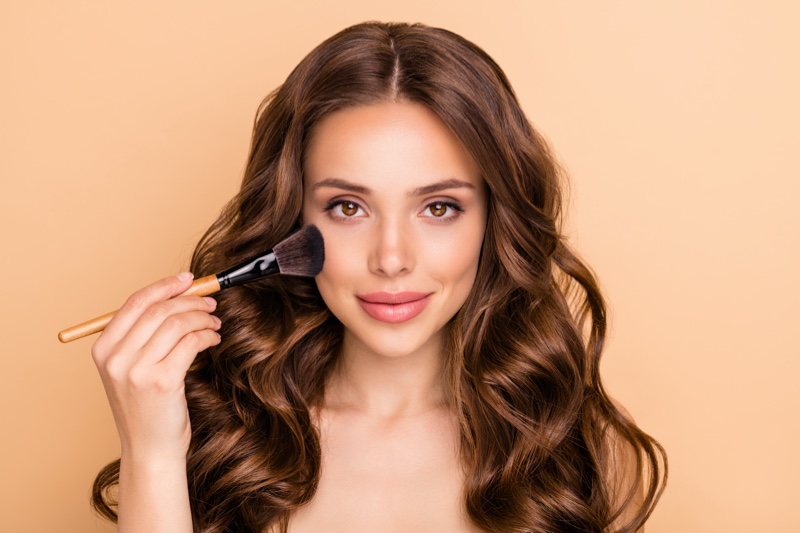 It's tough to use bronzer in the 'right' way, as the product has been designed to bring a subtle effect. Alas, there have probably been occasions when bronzer has left you looking anything but subtle — especially if you have practically caked your face with it.
"Bronzers are warmer with a redder undertone and are used to warm up your face and give a sun-kissed look," celebrity makeup artist Renée Loiz has explained to The Everygirl. Bronzer is meant to imbue your face with greater depth and dimension — so how can you ensure this happens?
What Would Be the 'Right' Bronzer for You?
These days, bronzers are available in many different colors, textures, and finishes, potentially leaving you unsure about which bronzer product to choose. However, it is possible to think too hard when deciding between different bronzers.
"You're looking to add warmth with bronzer, not color," another celeb makeup artist, Hung Vanngo, has insisted to Cosmopolitan. "Bronzer is about making the skin look healthier."
The bronzer shade you select should match whatever shade your skin would go if you spent a day out in the sun but hadn't yet applied large amounts of sunscreen. That's because bronzer is about enhancing your natural skin tone rather than changing or covering it.
If you are still struggling, one rule of thumb would be to avoid going for a bronzer any more than one or two shades darker than your natural skin tone.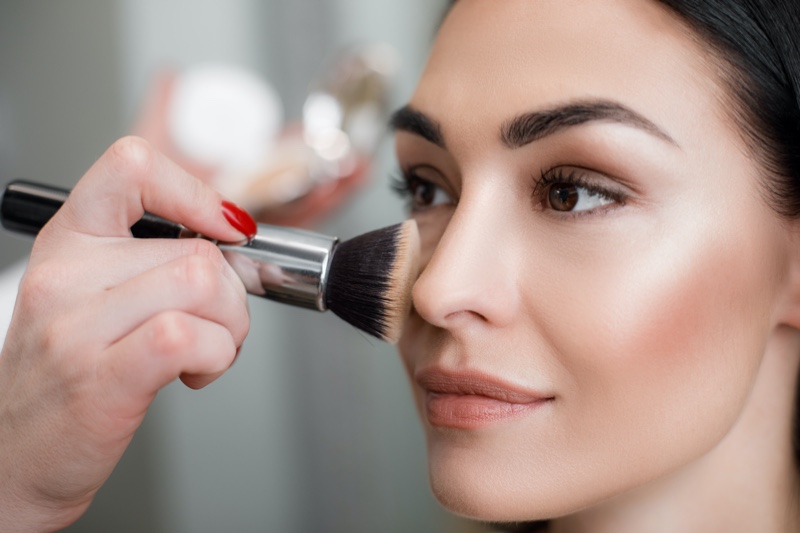 What Kind of Brush Should You Use to Apply Bronzer?
Bronzer is typically available as a powder or cream — and if you opt for either of these particular types of bronzer, you would be well-advised to use an angled brush to apply it.
"They're great for bronzing because it can fit around the curve of your cheekbone for a nice definition," Allan Avendaño — yes, another celebrity makeup artist — tells Harper's BAZAAR.
Meanwhile, Avendaño suggests that with a liquid bronzer, it is first applied with a brush and then blended into the skin. "You don't want to see an obvious defined line," he explains. "So using a damp sponge is a great way to blend it out."
Sourcing all the products and utensils you need for successful bronzing sessions is not as difficult as you might initially expect. ICONIC London sells liquid bronzer bundles each with an angled brush included.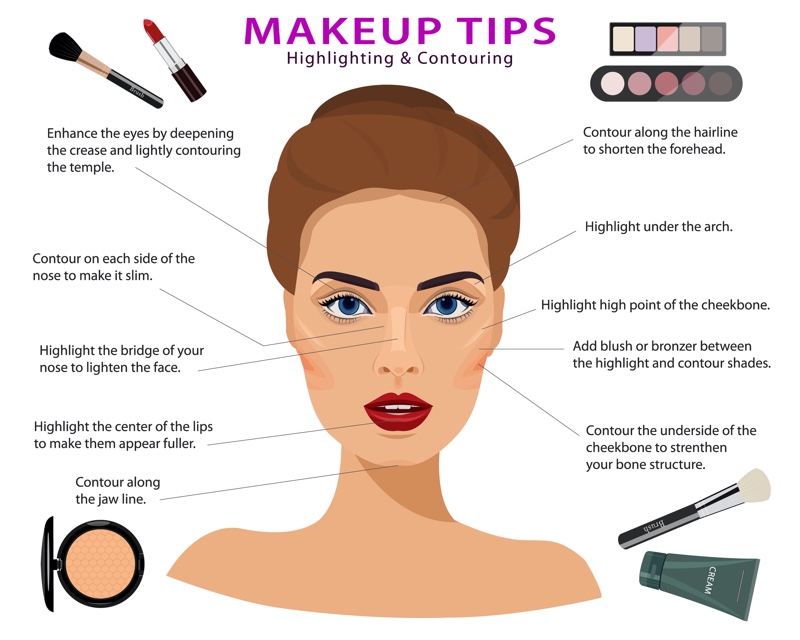 Heed the '3' Rule
It's very old advice in the beauty world but also still reliable: apply your bronzer in a '3' formation, starting with your temple before moving to your cheekbone and then adding some of the bronzer to your jawline.
This trick works because these three areas are high points of your face. Hence, you can anticipate looking contoured and sun-kissed once these have been bronzed. It would be a good idea to add some bronzer across the center of your nose as well, since this would catch the sun, too.
By following these tips, you can bronze in a way that leaves you looking tremendous.