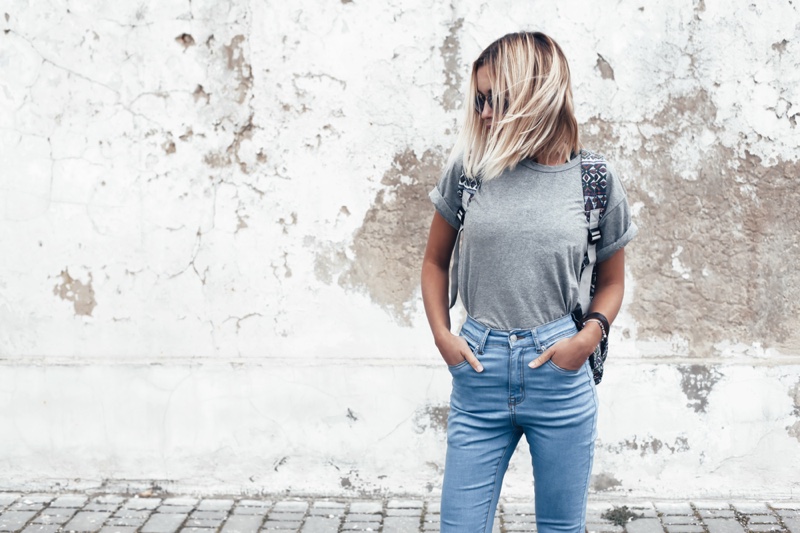 A t-shirt and jeans is the end-all, be-all of casual ensembles. But it doesn't have to look like you just threw on whatever you took off the night before. With the right styling and accessories, a t-shirt and jeans can look très chic.
When it comes to dressing up a t-shirt and jeans, you have a lot of options. Just about everything goes with denim (even more denim — Canadian tuxedo, anyone?), and even colorful graphic tees can match with blazers, jackets, colorful scarves, and a range of accessories. Follow these tips to turn up the volume on your next casual weekend outfit.
Accessorize
With the right accessories, you can take your casual outfit from the grocery store to the nightclub. Add your favorite belt and tuck in the front of your tee for a casual-yet-pulled-together look that can showcase a belt buckle. Sunglasses, hats, and handbags are staple accessories to jazz up a casual outfit. Fold a large, square scarf in half and wrap it around your neck so all the points hang down over your chest. Choose a scarf with some tassels for a little pizzazz. 
Going out dancing? Ditch the handbag and choose a scarf with secret pockets. Grab a shoulder bag, backpack, or fanny pack for daytime looks, and a clutch or evening bag for nights on the town. Use a narrow, long scarf as a belt and tie it in front, letting the ends hang down — half-tuck your tee to show them off. 
The more you want to dress up your casual outfit, the glitzier your accessories should be. Pearls, a clutch, and coordinating metallic shoes and belt looks a bit fancier than a vintage sports watch, high-top sneakers, a baseball cap, and sunglasses. Both looks create a very different impression from that constructed by a leather jacket and leopard-print heels or a large, tasseled square scarf and cowboy boots.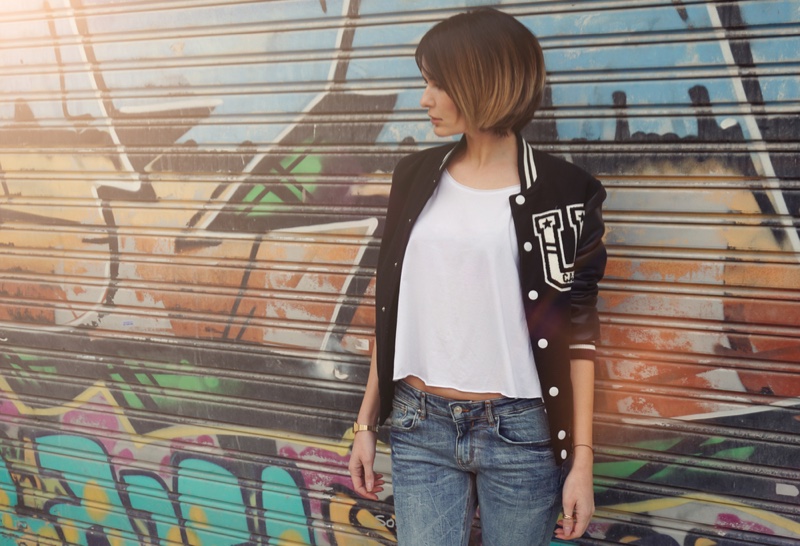 Add a Layer
Jackets, cardigans, full-length coats, blazers, puffer jackets, parkas, even sport coats, and suit jackets all look great when layered over a t-shirt and jeans. Contrast a full-length coat with stilettos or knee-high, heeled boots. Pair a patterned jacket or coat with a white tee from T-Shirt Express Ohio, or go for the '50s greaser look and layer it under a leather motorcycle jacket, paired with combat boots.
 Throw a long, cuddly cardigan over your jeans and t-shirts to stay toasty on those autumn days that aren't quite brisk enough for a jacket. Dress up a t-shirt and jeans for casual Fridays at the office with a suit jacket or blazer. Double denim looks are in style, now, too, so don't hesitate to wear that jean jacket with your jeans and t-shirt. Style your denim jacket with cute enamel pins for a pop of color and whimsy.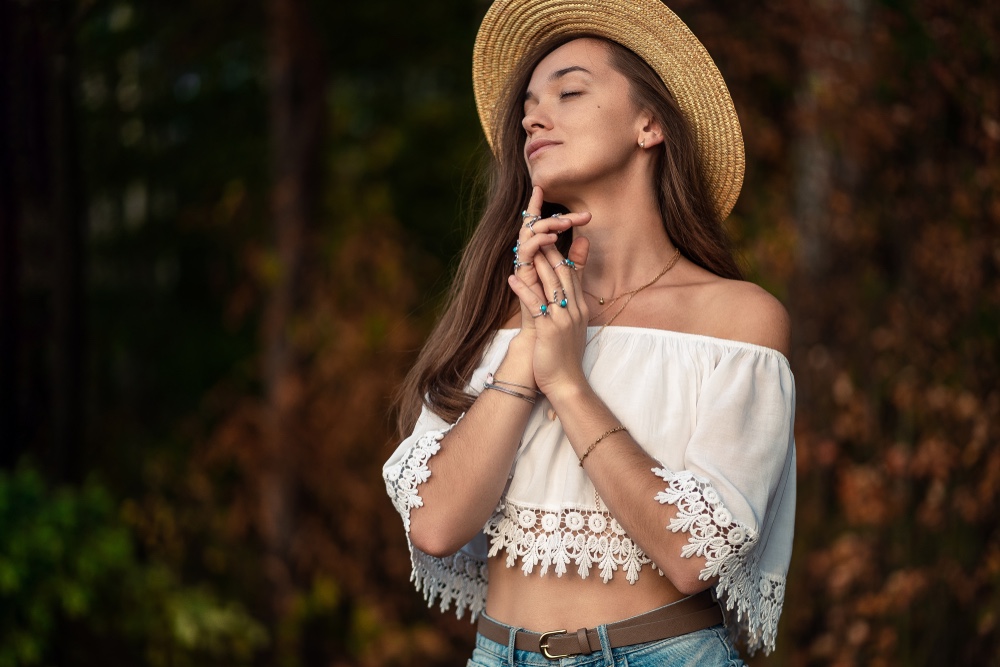 Don't Skimp on the Jewelry
The laid-back look of a t-shirt and jeans provides the perfect canvas for a jeweled masterpiece. You can't really wear too many pieces of jewelry with a t-shirt and jeans. Layer necklaces over v-neck or scoop neck t shirts for women to really show them off, or layer longer chains and pendants over a crew neck or babydoll t-shirt. Add rings, bangles, and a watch. 
Statement earrings are the perfect accessory to add class to a t-shirt and jeans ensemble. Throw your hair into an easy updo to show them off.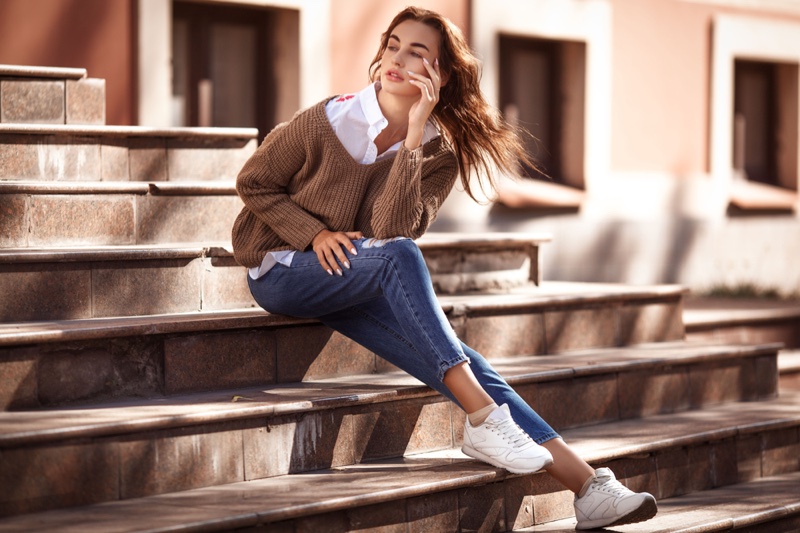 The Shoes Make the Outfit
Shoes have the power to make your outfit look more or less formal, depending on what choices you make. Some shoes, like combat boots or cowboy boots, seem to have a personality all their own. 
Heeled shoes and boots will generally dress your outfit up, while casual shoes and work shoes, like sneakers and Timberland boots, will dress your outfit down. Flats and sandals can go either way, or help you strike a balance in the middle, depending on how fancy they are. A pair of Birkenstocks comes across as more casual, but a pair of strappy, rhinestone-studded sandals comes across as dressier.
When it comes to dressing up a t-shirt and jeans, you have options. Whether you're feeling ultra feminine, sporty, badass, or something else altogether, you can always express your personal style in a t-shirt and jeans. Choose accessories that complement one another, and rock your favorite looks anytime, anywhere.