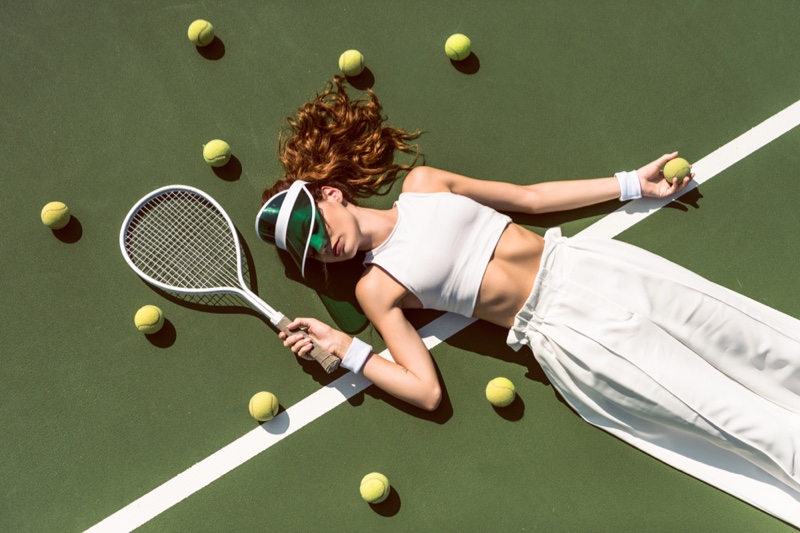 When it comes to the sport of tennis, wearing the appropriate gear makes a difference. Not only does having the right tennis style make the game enjoyable, but it's also a way to show your fashion side. In fact, some tennis clubs have guidelines on the proper outfit to wear with this game. If you're not sure of how to put together a tennis outfit, these are a few tips to get you into shape and channel your inner Serena Williams.
Hats
When playing on an outdoor court, you should wear head protection to keep your eyes out of direct sunlight. It may not be required, but it's ideal and will help you see better. A visor or headband is a good idea, and you can find them in a variety of colors and styles. Traditional tennis gear usually includes a white bill, but choose one that matches your outfit for a chic look.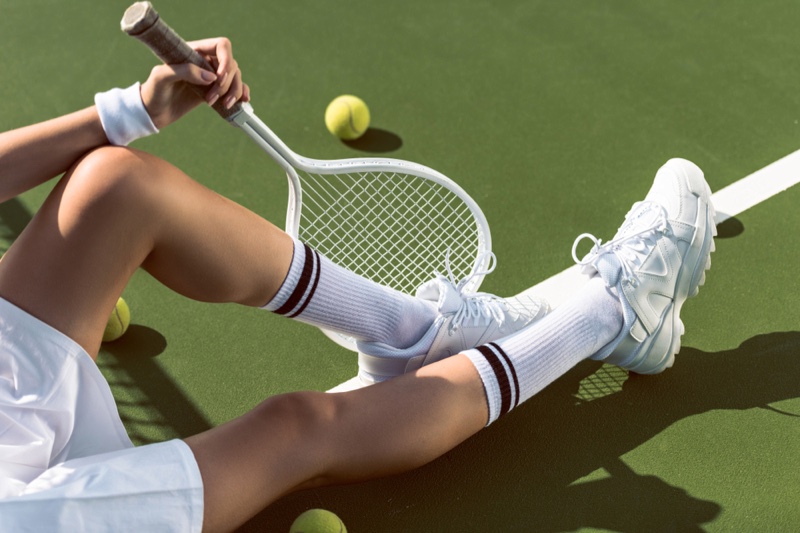 Tennis Shoes
Tennis shoes are a must, and the traditional shoe was white. However, for women, comfortable shoes are the key to being stylish and also comfortable. Women may have higher arches than men, so look for shoes that offer good support. Women also tend to have more freedom when it comes to their shoes' color since they can match it with the color of their outfit. Consider the type of court you'll be playing as well. For a grass court, look for shoes with a good grip and a flexible upper, so you won't damage the court or be restricted. If playing on clay, you'll want a tight upper and sides that are durable.

Tops
This is an area where you tend to have the most freedom. Cotton blend shirts are a good idea to keep you cool on the court. When it comes to sleeveless shirts, make sure to check with the court as some do not allow this. Your tennis shirt's goal is to be able to move as liberally as possible without being baggy. For women, tank tops are acceptable in most courts, but look for ones with a built-in shelf bra for comfortable play. If you choose to wear a tank top without a bra, make sure that your sports bra isn't showing while playing. The traditional tennis top is the polo, but you can choose a style that works best for your body type.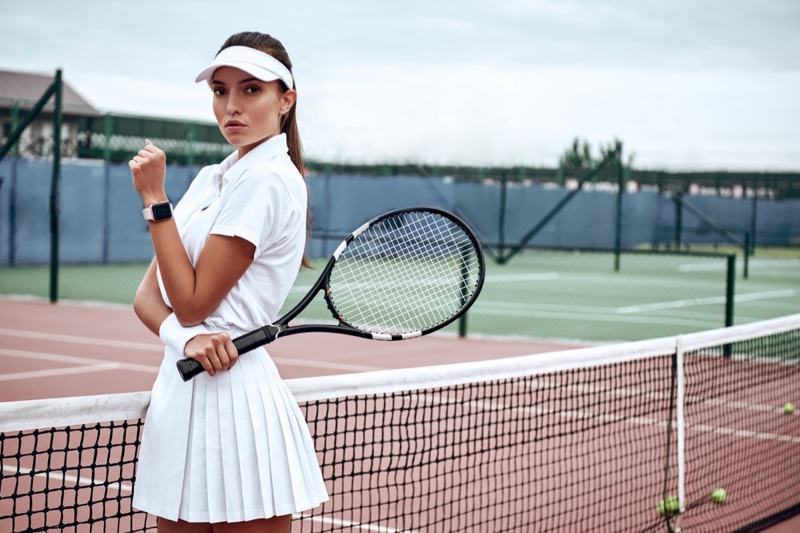 Skirts and Skorts
The most iconic look is the pleated tennis skirt, but you can think a little outside the box. Most tennis skorts with built-in shorts are a great way to get maximum flexibility without having to worry about mishaps. Shorts may be more desirable if you want pockets or more coverage. Pants can also be an option if desired, although they often limit mobility and may be overly hot in the warm weather.
Shopping for tennis apparel can be a lot of fun. For a classic look, choose neutral color combinations which contrast each other such as white and navy. Match your outfit with your shoes and accessories for a chic look while you're on the court.