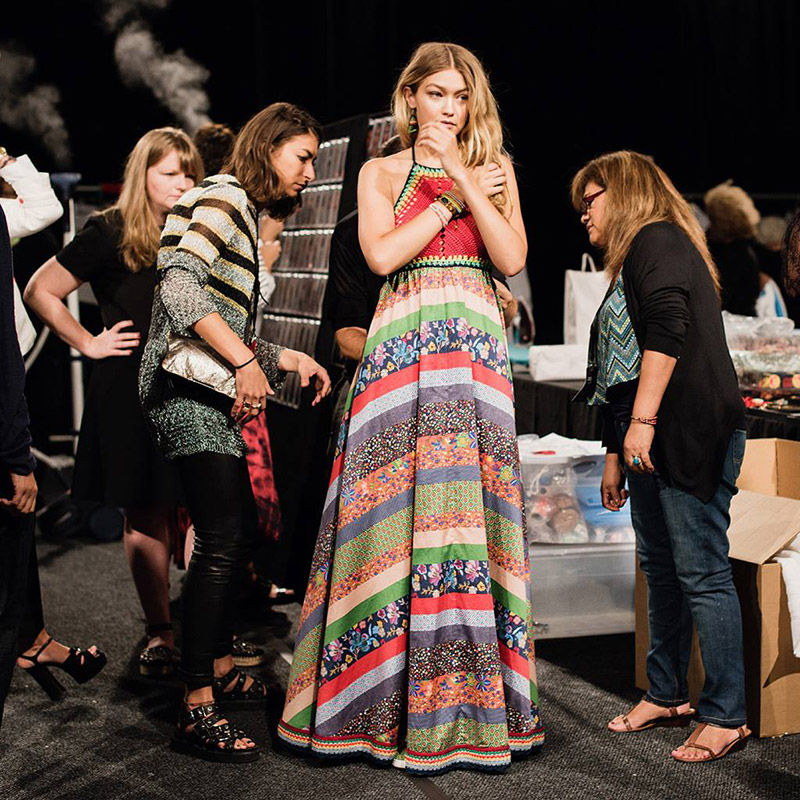 Fashion's latest it girl, Gigi Hadid, has hit back at body critics with an open letter posted to her Instagram page. Sharing with her 6.5 million followers, Gigi has spoken up after being criticized for her curvy physique. This past fashion month, Gigi has hit the runway for Versace, Jeremy Scott, Diane Von Furstenberg and Tommy Hilfiger.
Related: Gigi Hadid Heats Up Vanity Fair
Gigi writes, "I represent a body image that wasn't accepted in high-fashion (sic) before, and I'm very lucky to be supported by the designers, stylists, and editors that I am: ones that know this is fashion, it's art; it can never stay the same. It's 2015."
"Yes, I have boobs, I have abs, I have a butt, I have thighs, but I'm not asking for special treatment. I'm fitting into the sample sizes," she also notes.
Ending with an affirmative statement, Gigi pens, "If you don't like it, don't follow me, don't watch me, cause I'm not going anywhere. If I didn't have the body I do, I wouldn't have the career I do."
You can view the full letter below.