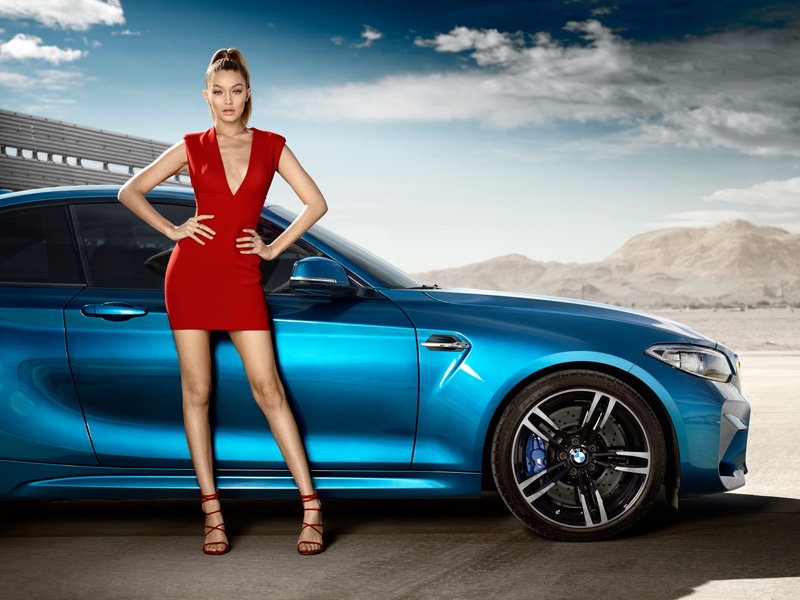 Gigi Hadid lands a trademark of a supermodel—a car commercial—with the launch of the BMW M2 Coupé campaign. Called 'Eyes on Gigi', the American beauty stars in a short clip directed by Marc Forster who is known for his films like 'World War Z' and 'Quantum of Solace'. Released first on Youtube and Facebook, the one-shot commercial features Gigi entering one of three M2 Coupés while wearing a red bodycon dress. The narrator asks the audience to keep track of the model as the cars take off at amazing speeds.
About starring in the BMW campaign, Gigi says, "BMW is such an iconic brand. The fact that I get to be the face of this campaign is definitely a career highlight for me. The M2 is such a cool, fun car." Check out promotional shots of Gigi below as well as the commercial." / Photos by Jonathan Mannion
Gigi Hadid – BMW M2 Coupé Commercial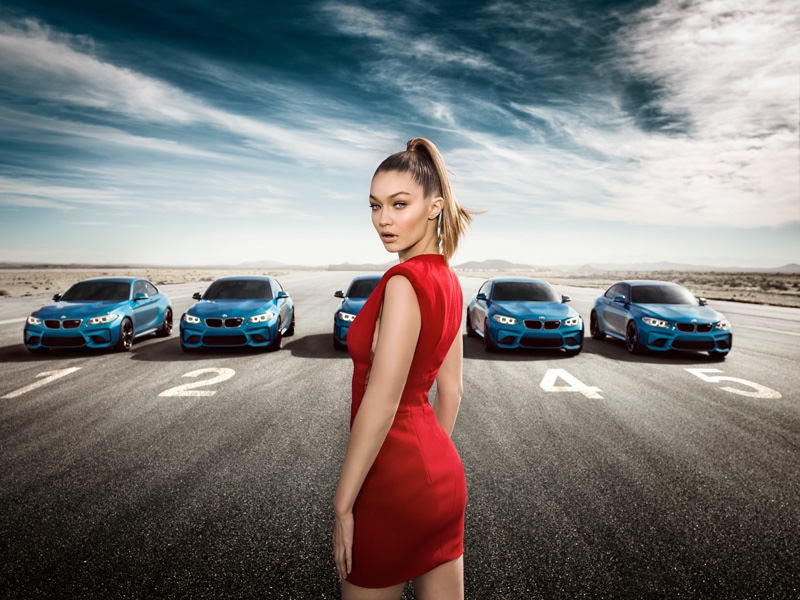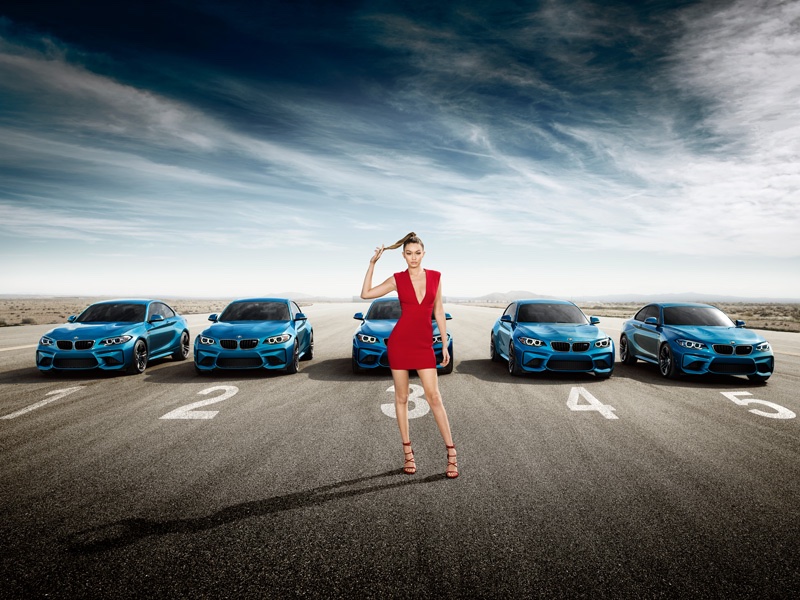 Gigi Hadid – 2016 MTV Movie Awards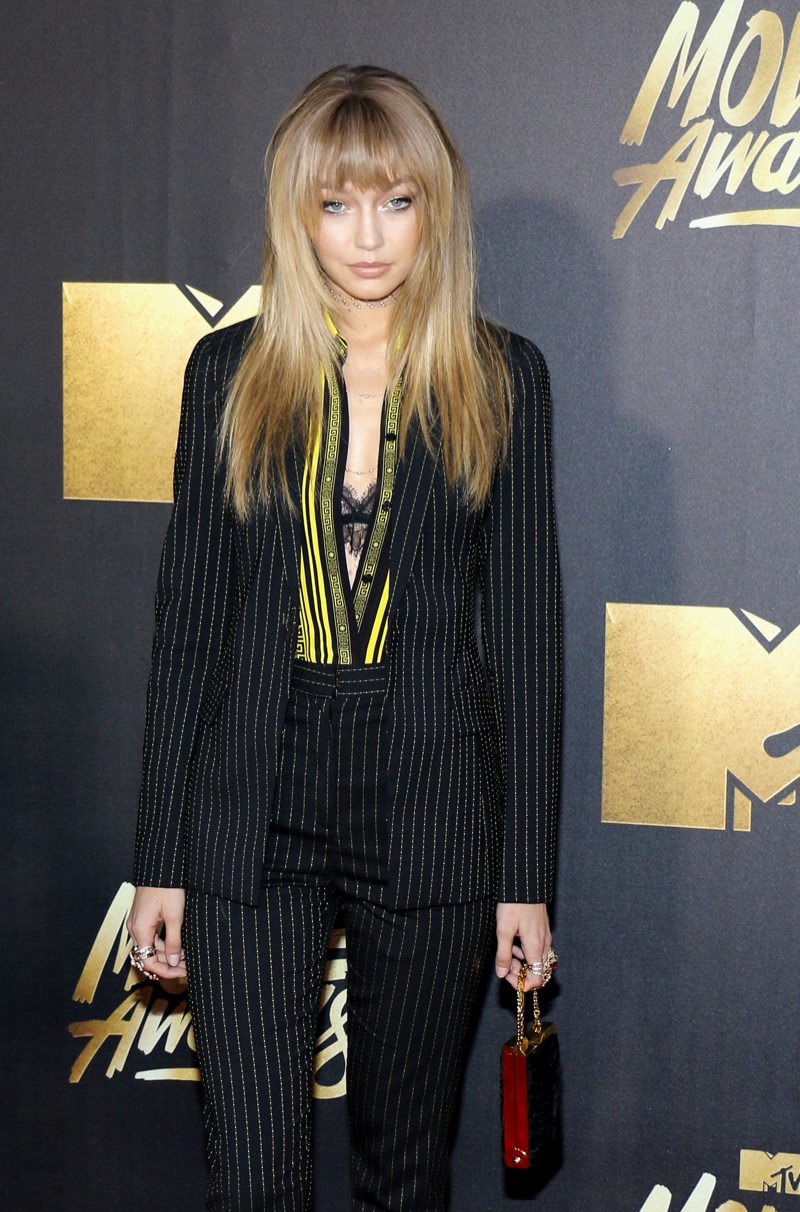 Earlier this month, Gigi Hadid stepped out on the red carpet at the 2016 MTV Movie Awards held in Los Angeles, California. The blonde beauty tried on a new look with a hairstyle featuring bangs with shaggy yet straight tresses. Gigi wore a Versace printed top in yellow and striped pantsuit with fitted trousers. For her makeup, Gigi had shimmering gold eyeshadow and a frosty lip color.