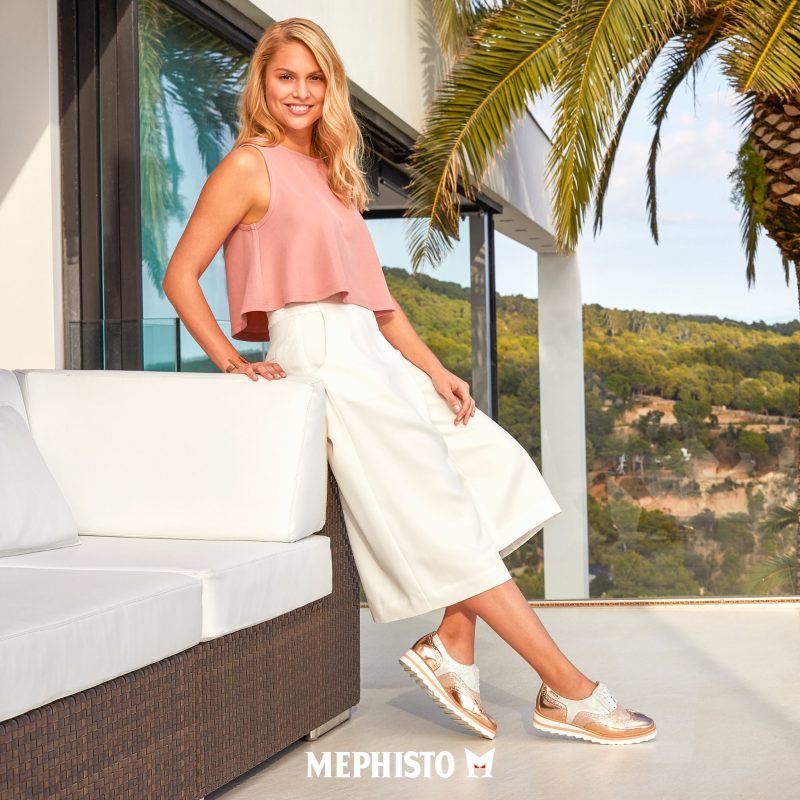 Shoes have always been the ultimate item of obsession for fashionistas and style icons everywhere around the world. They have still been regarded as more than just footwear in the fashion industry. Shoes have been treated as a work of art. Both the genders have a thing for stylish shoes. Whether you are a woman, a man or a teenager, a good looking shoe in all its glory of style and that freshly-made smell is bound to tempt you.
But at most times, modern-day fashionable shoes come at the expense of one's comfort.  How many times have we all heard people say "You have got to make sacrifices to look good"? I mean come on! What is the point of spending thousands of dollars on something that is not even making your life better in any way? While fashion is essential too, choose better shoes like Mephisto shoes by WalkingOnaCloud that focus on style and comfort at the same time. If you don't wear proper footwear, before you know it you could have back problems. Eventually, you will have to seek out expensive treatment options such as physical therapy or the use of an inversion table.
We have discussed some reasons for you to realize the importance of proper footwear.
Poor Foot Health
Those stilettos are sure to turn heads and can help you make a statement at a formal dinner or a business meeting. But they can cause severe pain and discomfort in the feet promoting poor foot health. You could end up getting Bunions or a Hammer Toe if you wear narrow shaped shoes for too long, which are incredibly discomforting conditions. Your feet will thank you if you choose better and stop sacrificing comfort over fashion. Shoes like Mephisto shoes by WalkingOnaCloud can provide you with a fashionable alternative for those uncomfortable fancy shoes.
While fashionable shoes that are comfortable too can sometimes cost a fortune, you can check out Josef Seibel shoes for sale which don't compromise on comfort and quality while being stylish at the same as well as promoting foot health. Men and women who have diabetes should primarily focus on wearing proper and comfortable footwear to avoid getting blisters on your feet which can lead to severe problems.
Back Pain
Wearing uncomfortable shoes, like high heels for a long time, can cause back problems. The standard S-shaped curve of the back reduces stress on the vertebrae and acts as a shock absorber. However, when you are wearing high heels, it causes posterior displacement of the head and thoracic spine and lumbar spine flattening.
The shape of the heel causes your body to lean forward which decreases the curve of your lower back which is necessary to keep your body in-line. As a result, this poor alignment leads to back pains due to muscle overuse. You can choose to wear comfortable yet stylish shoes like the Mephisto shoes by WalkingOnaCloud and be chic as well as comfortable.
Fashion and comfort can go hand in hand if you make the right and smart choices for yourself. You can find many options with Josef Seibel shoes for sale to get started at a more pocket-friendly note to changing up your shoe closet.