The following is a recap of this week's "The Face" episode written by model contestant Sharon Gallardo. SPOILER ALERT. To read Sharon's thoughts on episode four, click here, in case you missed it.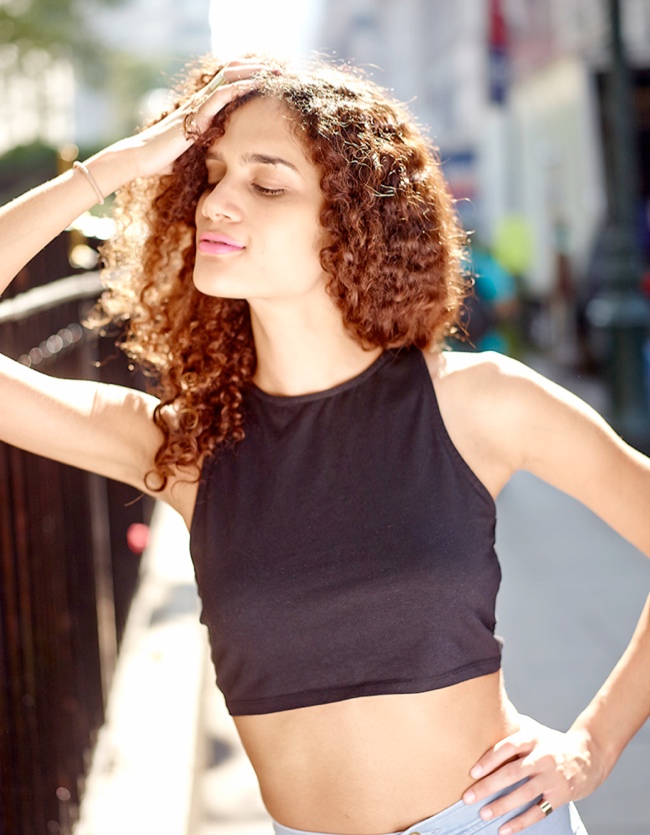 Hey there!! =)
When we start this episode, Naomi is down to two girls and as you can imagine, she's not liking it. When we go to hear what this week's campaign will be, Nigel reminds us that we're halfway through the competition. This is not helping my nerves. I just feel the pressure going higher and higher.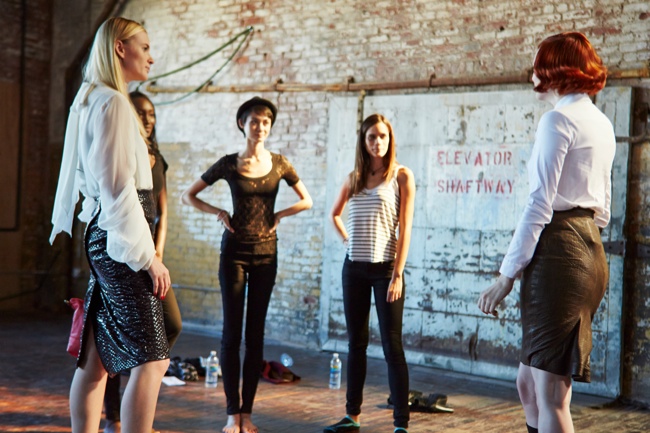 We get to the challenge studio and they tell us we are doing a viral video for German designer LIEBESKIND. And I'm immediately really excited!!! I already have so many ideas we can start using. At the beginning it gets intimidating because it's 3 of us and we have to agree on every step so we are all happy and can deliver personality. Thank God I have the best team and we listen to each other and collaborate.
As we are practicing we get Karen Elson comes by to coach us for a bit which is a big help. Thankfully she likes the direction we're going and Anne is feeling it too. As we continue working on it, Anne V luckily makes sure we have short and powerful choreography that showcases the bag marvelously and that we all learned easily. I felt like my inner rebel came out and we were just confident in what we were doing ;).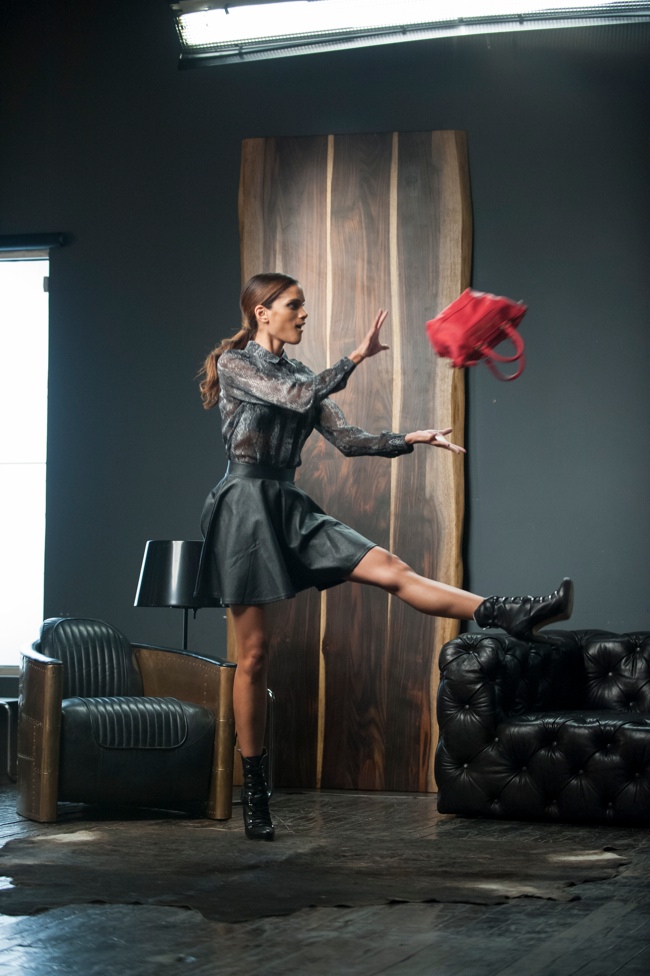 Watching the video, I wouldn't have changed anything in our choreography it just went perfect with the music. Nathalie (the client) really liked it and that meant the world to me.
When we get to the loft, Nigel announces that Team Anne once again wins!! This is like Christmas combined with winning the lottery! hahahahaha ! don't know how else to explain it …and then for a minute I actually forgot that one person was going to BERLIN. I was so excited and then I hear they chose me! I went into complete shock. I thought Nigel was playing a sick joke on me!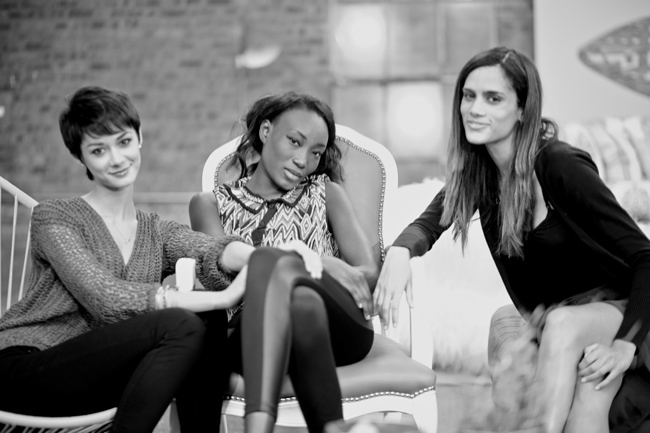 We can't believe our excitement, but now the other teams have to put one girl for elimination and Allison ends up going home. It is not a nice feeling; she's a great model she has a lot of potential but I know we'll keep in touch and she's going to do great in the real world.
Be sure to watch The Face Wednesdays at 8/7C on Oxygen.
Follow me on twitter @sharongallardoc
Instagram sharongc
Facebook sharon gallardo