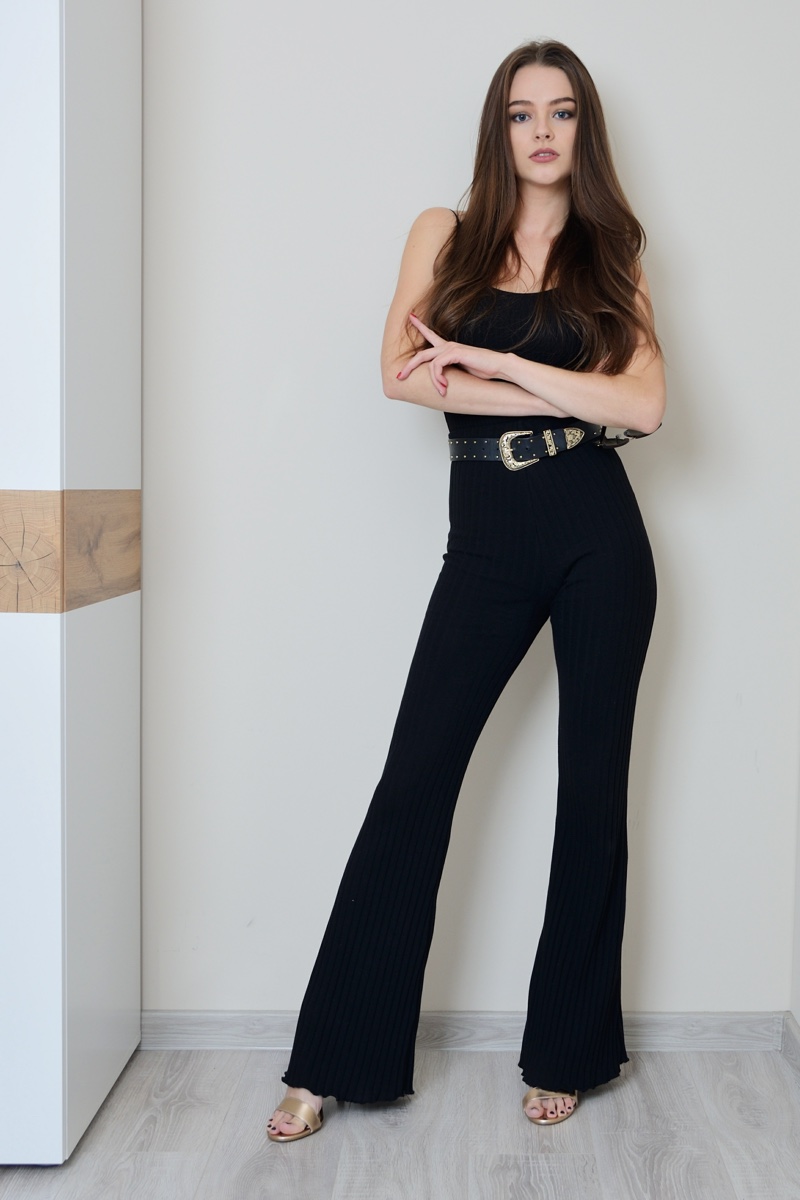 There are some fashions that will always be associated with a particular era, and there's no better example of this than flared trousers or bell bottoms as they were known back in the day. The style originated back in the nineteenth century when American sailors started wearing wide-bottomed trousers because they were easy to roll up. Military apparel often finds its way into mainstream fashion; think a duffel bag, think a trench coat, and so it was with flares.
With the rise of the counterculture in America in the sixties, young people started looking for alternatives to mainstream fashion. And in the local army surplus stores, they found just what they were looking for, flared trousers. What better way to stick it to 'the man' than to subvert a military style?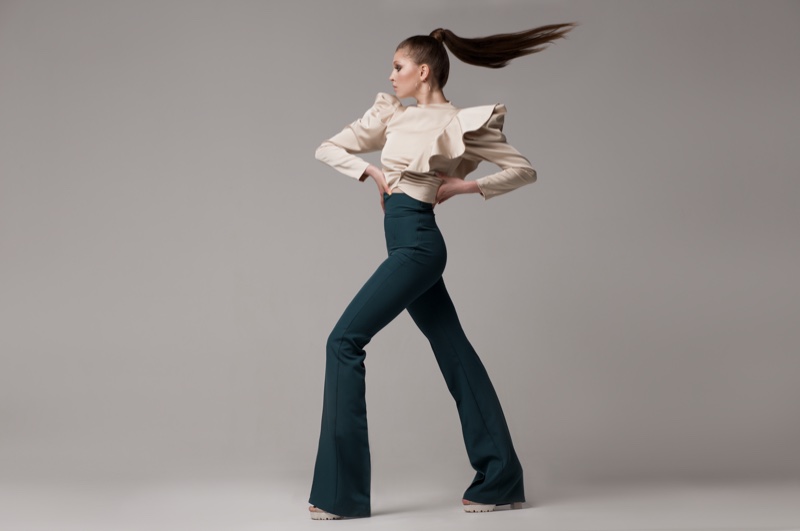 Flares were extravagant, extreme, and a visual rejection of the world of 'straight' America. Pretty soon, flares were the hippy uniform, and the bell bottoms just got bigger and bigger. Hendrix, Jagger, Joplin, and all the hippy heroes wore them. In the seventies, flares moved into the mainstream, no glam rock pop band would have been seen without them, but mom and dad wore them too.
As the hippie dream faded, it was inevitable that a style of clothing so closely associated with its ideology would also fall from grace. With the arrival of punk, all those acres of material were consigned to the bin. Flares made a brief resurgence in the late nineties, but we've had to wait until now for the glorious return of flares in full sail.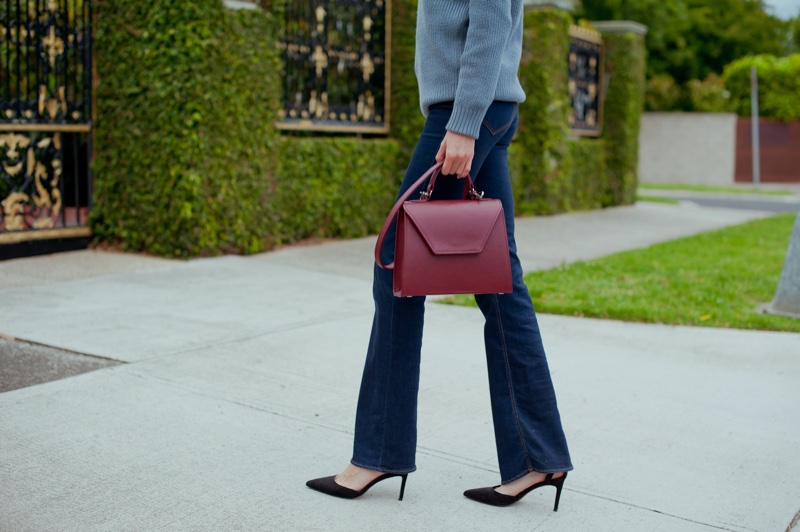 Flares are a great versatile style. They can be casual, they can be quirky, they can be formal, and they can be edgy. Like sunglasses and animal print, they're a style statement, and you can't miss them. They are also a very flattering style. They don't chop you off at the ankles, and they sweep your curves right all the way down.
Is there a right way to wear flares? You'll find plenty of advice out there telling you how. And if you read enough of it, you'll pretty soon come to the conclusion that it's whatever works for you. The consensus seems to be that length matters, and that flares should graze the top of your shoe, but if you take a look at the biker flares from Barbara Bui, you'll see that high-cut flares can look great too. So, there's a world of flared pleasure out there, just waiting for you. Check out some of these fabulous designs from the Barbara Bui ready-to-wear luxury collection.
Flared leather trousers
Dangerously edgy, would look great with a woman's leather jacket.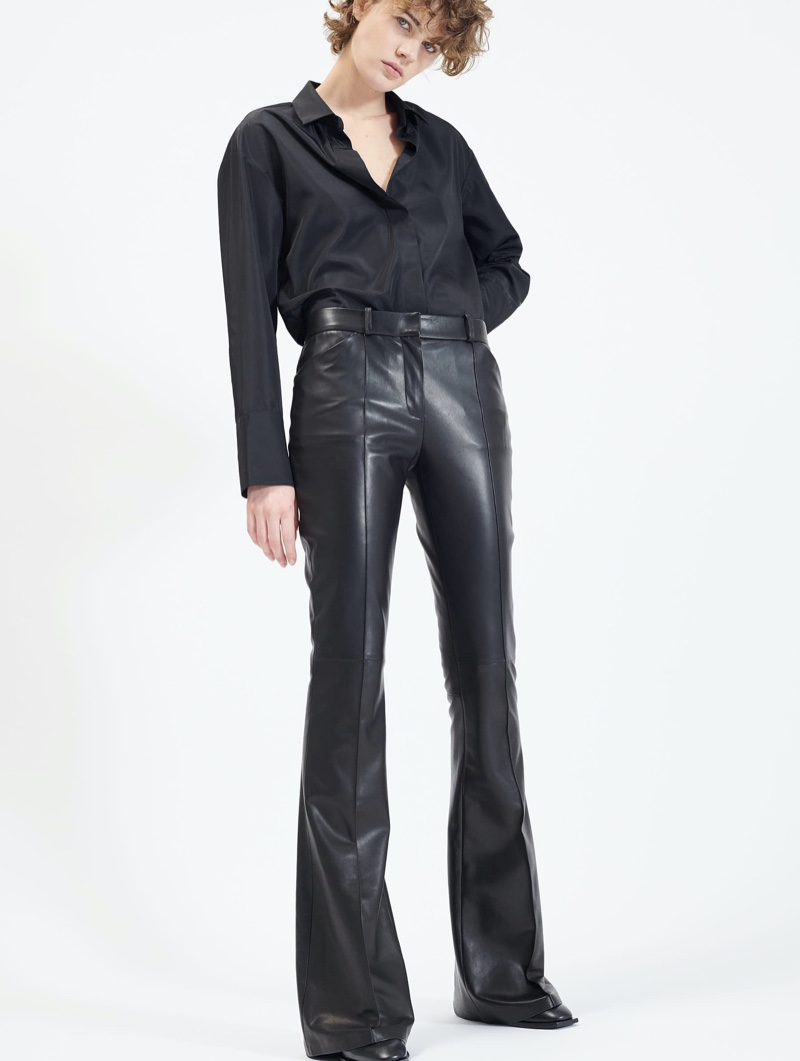 Satin Patchwork
A classic cool hippy look.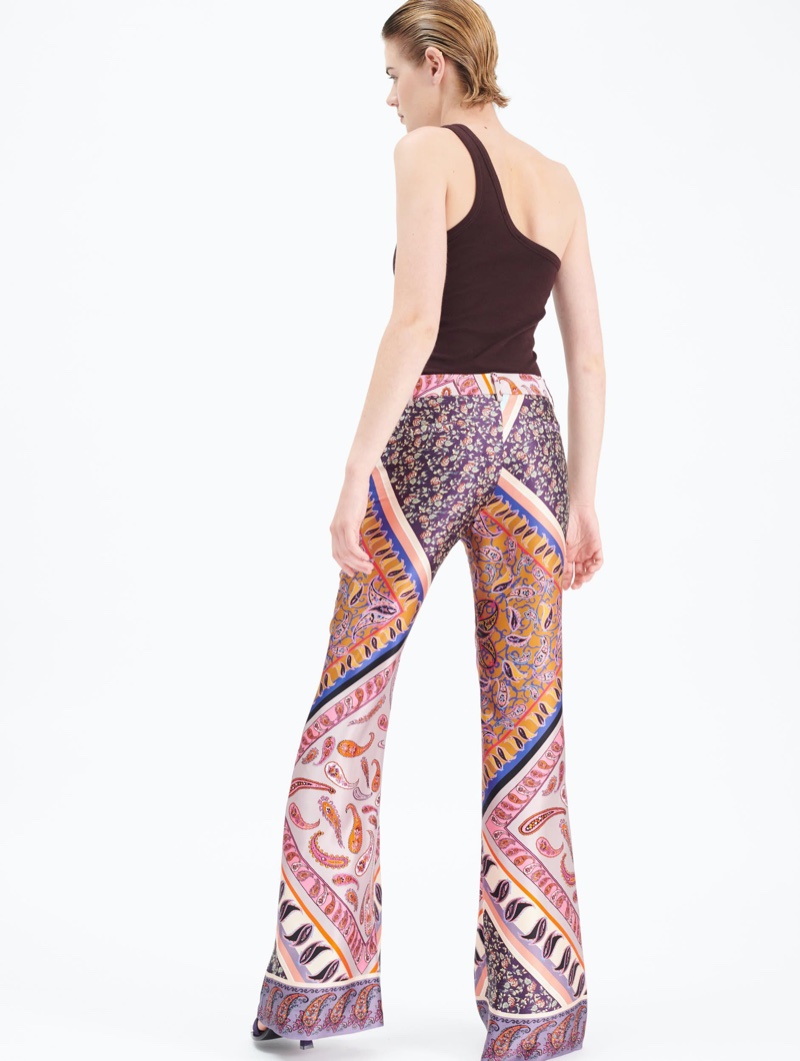 Jersey Flares
For that relaxed casual look.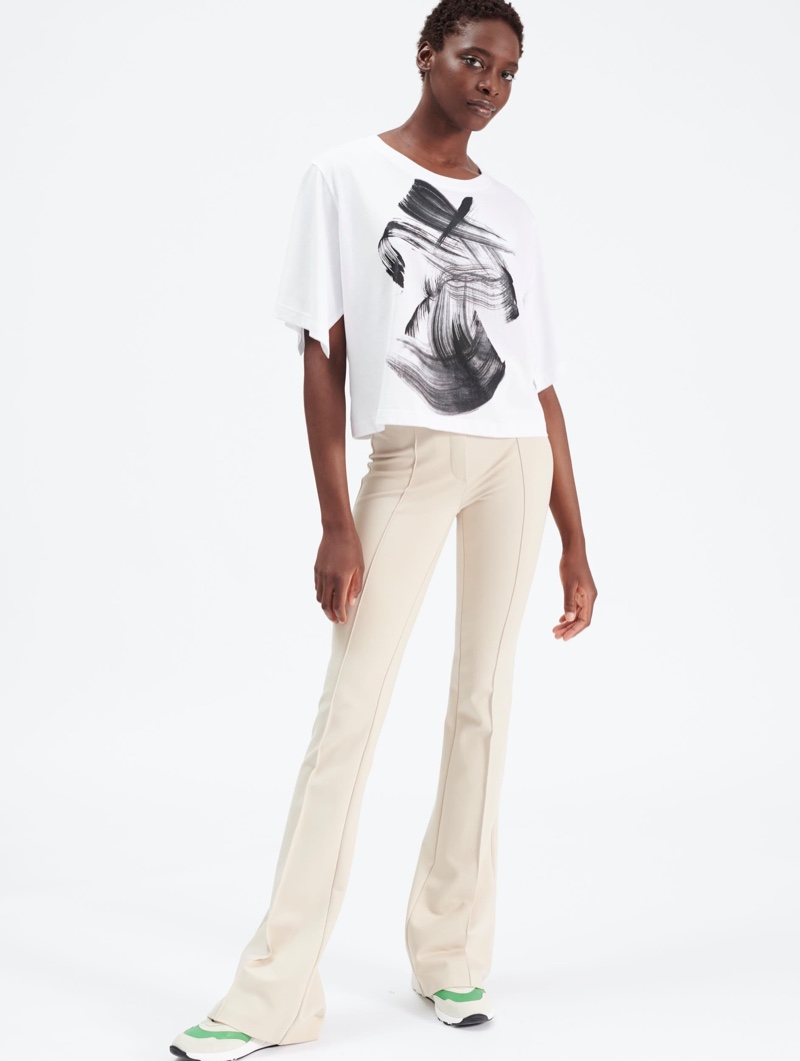 Suit flared trousers
Even more stylish as a women's suit set.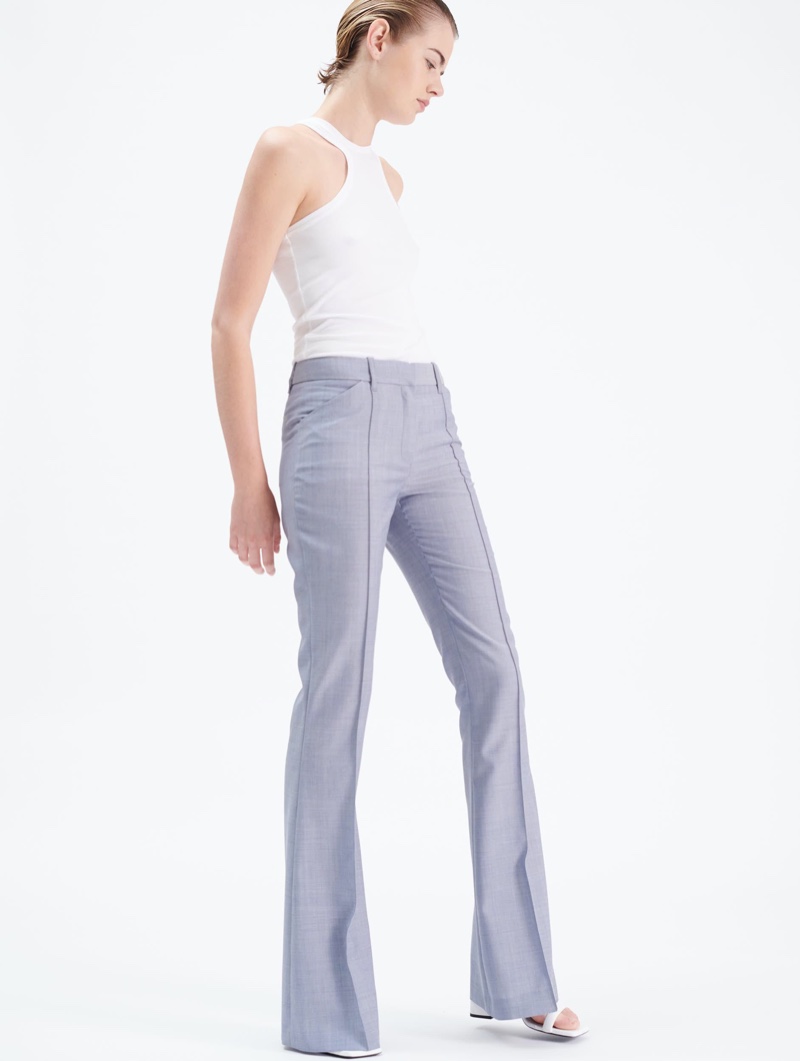 Biker flares
Why not clash it with a designer jacket?