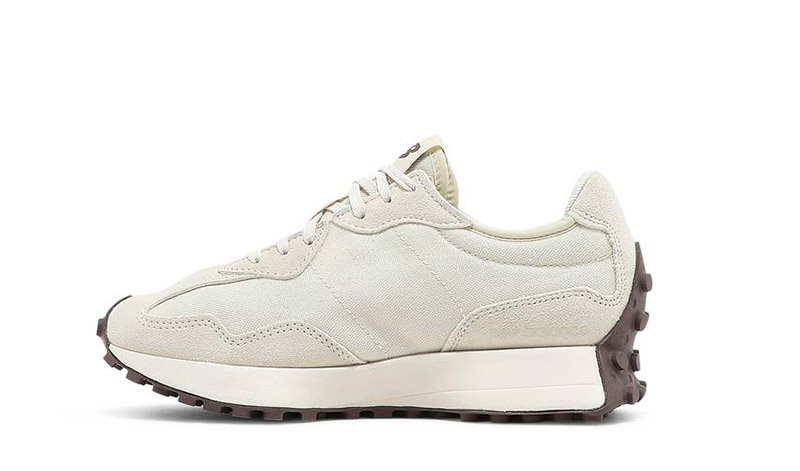 New Balance sneakers are uniquely engineered with a focus on performance. Founded in 1906, these shoes provide the perfect balance of aesthetics and function. Today, the company features an array of designs – from the 70s classics to modern editions. In addition, these shoes are comfortable for walking and remain stylish.
Today, the brand is known for its trendsetting silhouettes. The contemporary fit and eye-catching colors will ensure you make a statement wherever you go. This post will go over the top five new balance sneakers to help you make a worthwhile investment.

Women's New Balance 327 'Angora'
For value and comfort, the New Balance 327 Angora delivers. It features a retro-inspired style that channels the 70s with a contemporary outlook. At first glance, you'll notice the breathable, lightweight nylon, padded insole, and shock-absorbing rubber sole. Additionally, the 327 Angora comes with a midsole cushioning for support. The studded outsole provides an excellent grip and, of course, a unique statement. The new colorway is decked out in shades of ecru and beige.
This shoe was released on April 23rd, 2021.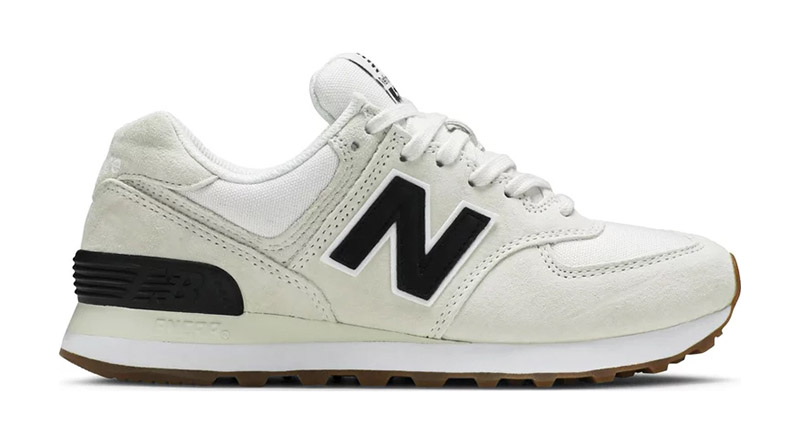 Reformation X Women's New Balance 574 'Sea Salt'
The 574 Sea Salt is designed to be worn as walking and everyday shoes, made in collaboration with Reformation. The midsole feature extra cushioning and a foam padded collar. Even better, the outer sole is made of rubber for an excellent grip. These shoes are highly durable and maintain a cool vintage look. Whether you're on your feet all day or need a comfortable shoe for errand running, you can't go wrong with this pair. The sleek and sporty design will bring out your signature look.
Shop women's New Balance styles at GOAT and Flight Club. The Reformation colorway is black, sea salt, and Munsell white. This sneaker was released in October 2019.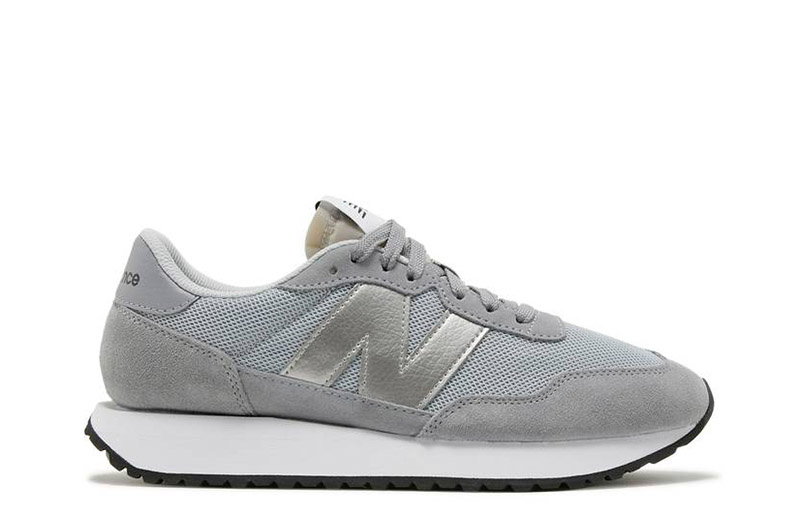 Women's New Balance 237 'Steel'
The New Balance 237 sneakers are the perfect fit if you like to walk and run for exercise. They are designed for folks who appreciate a retro vibe. Furthermore, they blend a retro look and a stylish silhouette to keep your feet looking sharp. What's more, these shoes feature an adjustable lace closure and an outer rubber sole for traction and durability. The upper features a 100% suede and mesh combination for a sporty look. Another feature you'll appreciate is plenty of cushioning.
The Women's New Balance 237 Steel was initially released on October 27th, 2020.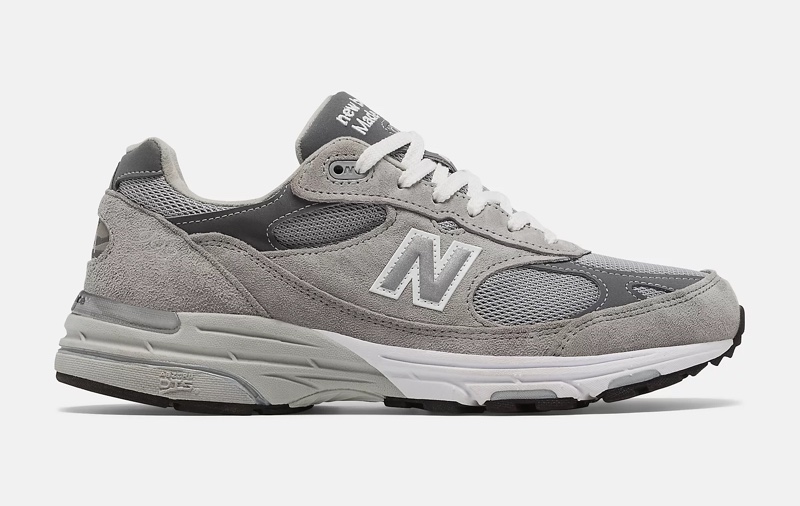 Women's New Balance 993 Made in USA 'Grey'
The New Balance 993 Made in USA sneaker combines the best elements of its predecessors while improving the cushioning in the outsole. This is a comfortable shoe for folks with a busy lifestyle. Best of all, they give the perfect firmness and exceptional heel support to ensure your comfort. The lightweight design allows you to wear it for long hours without feeling weighed down.
The interior features superior cushioning and premium materials for that perfect all-day wear. The outsole is made of rubber for added durability. Keep in mind that the breathable upper will keep your feet cool all day. Discover other women's sneakers here.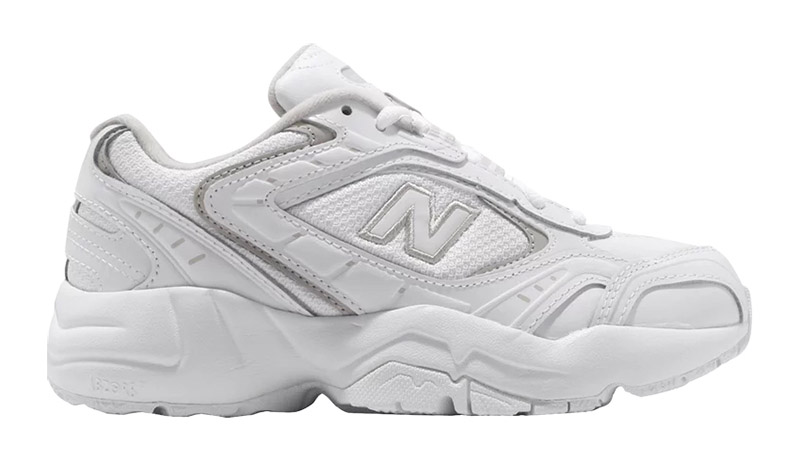 Women's New Balance 452 'Grey White'
Be a street-style superstar with the New Balance 452 sneaker in Grey White. This color will pair effortlessly with leggings and go-to tops for a classic casual look. Unlike comparable models, these shoes won't fade. They are inspired by the 1990s style and fit comfortably.
These shoes feature a mixed leather and synthetic upper. They have the signature 'N' branding on the lateral side and come with a lace-up fastening. The roomy toe box prevents pinching and other foot issues. With cushioning and support, you can walk all day pain-free.