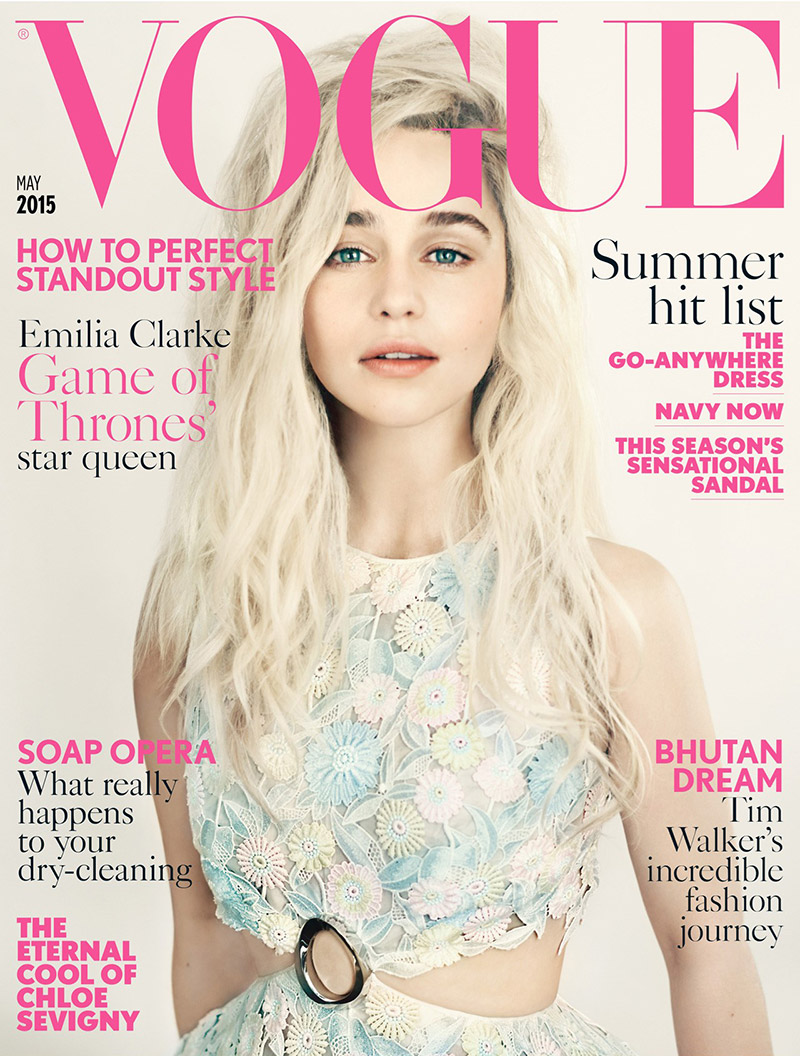 'Game of Thrones' premieres next week, and one of the show's stars. Emilia Clarke, has landed the May 2015 cover of Vogue UK. The actress wears a blonde wig which she also dons when playing her role of Daenerys. Although 'Game of Thrones' is extremely popular, it is not exactly family viewing material.
Related: 10 Cutthroat Quotes From Game of Thrones' Female Characters
"When I first read the scripts, I was on holiday with my family. I told my dad, you're not going to be able to watch the first five episodes." You can also see Emilia in 'Terminator Genisys', set to hit theaters in July.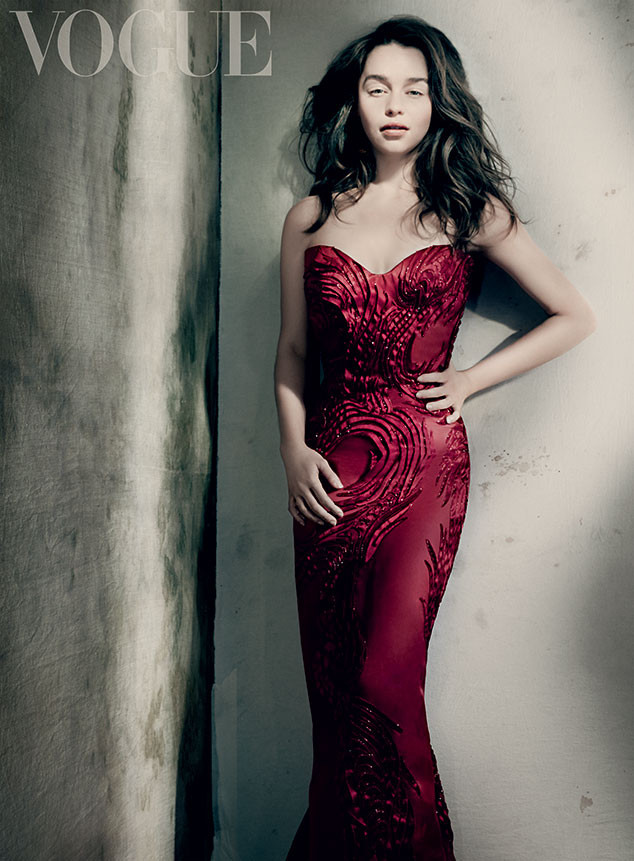 Images: VOGUE UK/Paolo Roversi