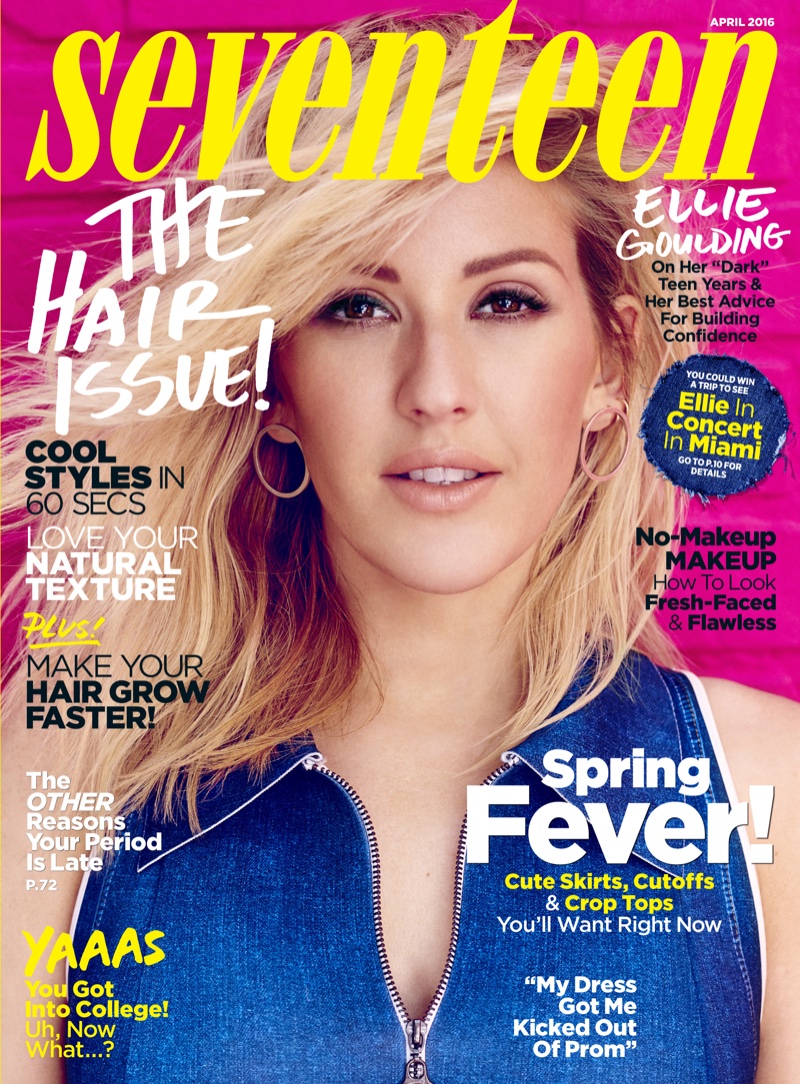 British singer Ellie Goulding graces the April 2016 cover of Seventeen Magazine, out on newsstands on March 15th. The 'On My Mind' singer poses for Eric Ray Davidson in colorful looks perfect for the spring. On the cover she wears a denim zipped-up top with hoop earrings and messy hairstyle.
In her interview, Ellie talks about being an inspiration to young girls, going out with One Direction's Niall Horan and more. "I don't want girls to get to my age and feel like they're not pretty enough, not thin enough, or they're not good enough for something or someone," she says about being a role model.
Ellie Goulding – Seventeen Magazine April 2016
"I'm naturally compassionate—that's something I really like about myself. I always consider other people before myself, and I think that's what I try to do with my music. I want to write lyrics that girls can relate to. I'm a girl; I know how hard it is… If girls are anything like me when I was a teenager, then I want them to know everything is going to be okay."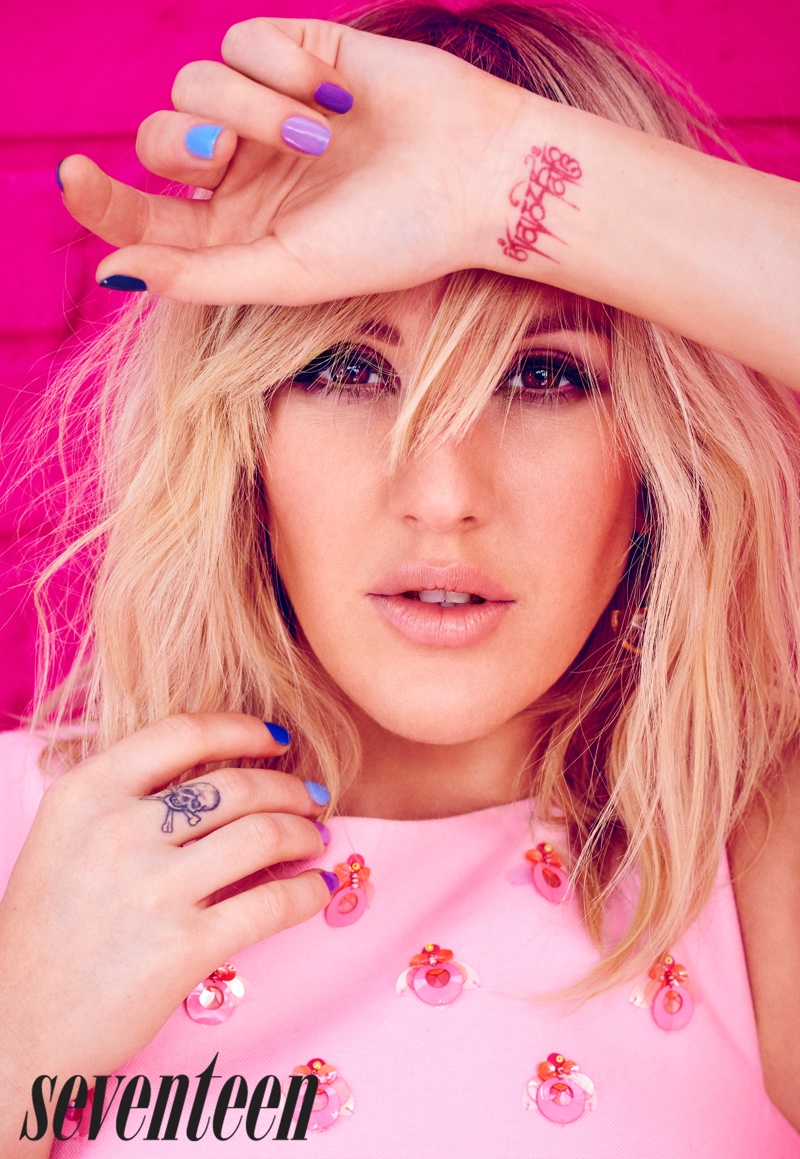 Ellie Goulding – Sanremo Italian Song's Festival 2016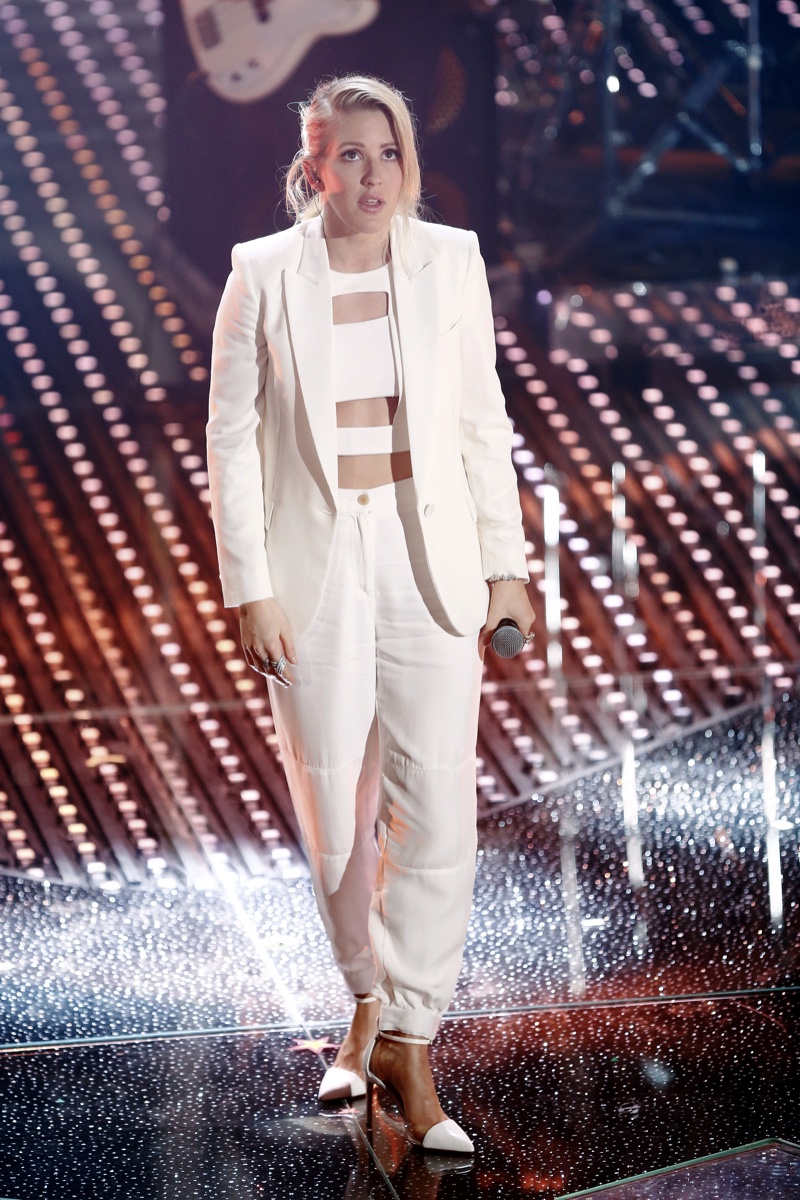 In February 2016, Ellie Goulding hit the stage to perform at the 2016 Sanremo Italian Song's Festival. The singer opted to wear a white pantsuit with a sexy cut-out top and ivory heels to match. Ellie paired the look with a loose ponytail hairstyle.