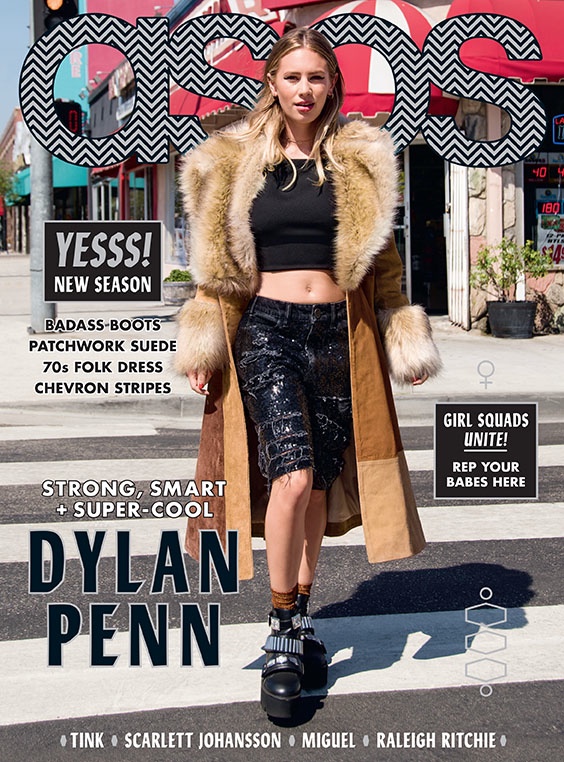 Daughter of Sean Penn and Robin Wright, Dylan Penn, gets her closeup for the September 2015 cover story from ASOS Magazine. The model looks ready for the fall season wearing a faux fur suede coat on the cover. In her interview, Dylan opens up about her style, famous parents and more.
Related: Dylan Penn Stars in Ermanno Scervino's Spring Campaign
Dylan on her view of 'the self':
"I have a private Instagram and an official one, so I'm not opposed to social media. I'm a really private person and I don't understand the self thing. It's such a part of our culture now… there's no shame in getting your camera out and getting your perfect angle. It's bizarre to me".
Dylan on wearing Chanel and her style:
"Getting to wear Chanel is my version of a fairy tale. Not that I would wear it every day, my style is more jeans and T-shirts, but it's kind of fun".