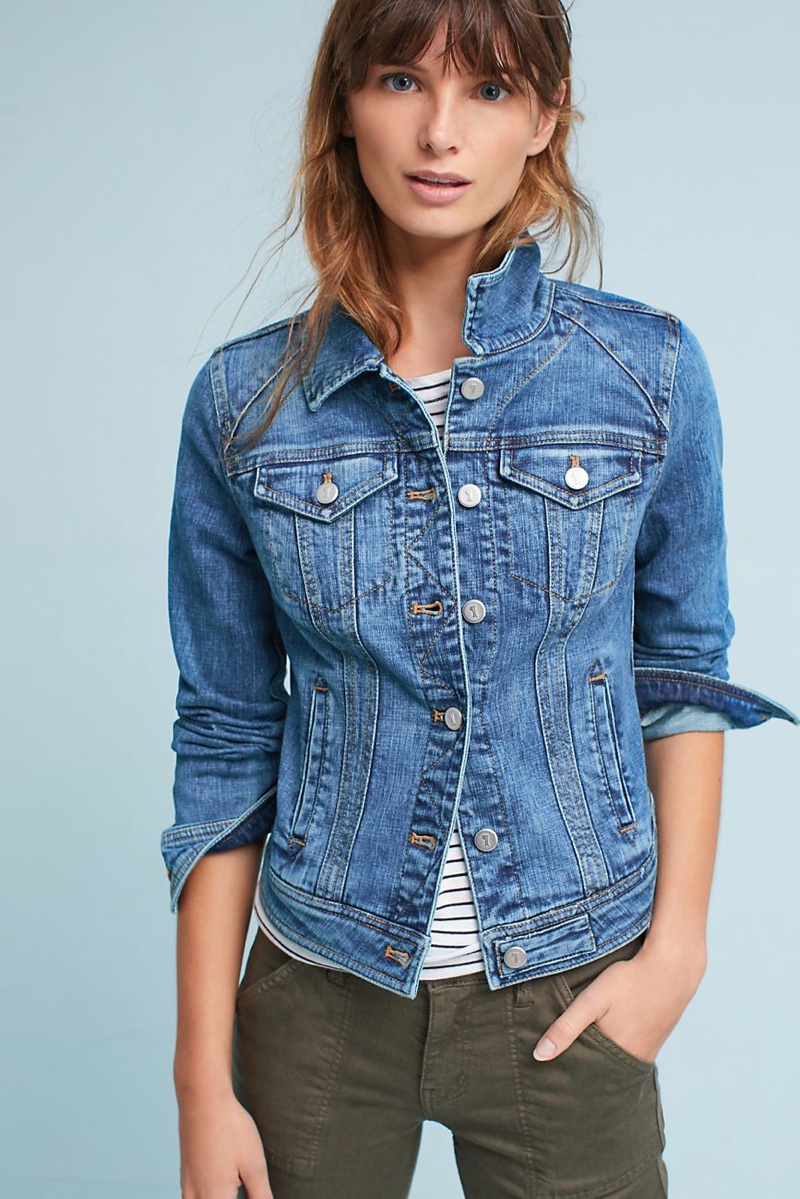 You cannot talk about fashion and style without mentioning the good o'l denim. Denim is one of the most popular fashion clothing we have today. The good thing about this clothing style is its versatility, from jackets to pants, shorts, shirts, tees— Denim is just too classic. Denim is one style that cuts across the different fashion cultures across the world.
Every year, millions of fashion shoppers are constantly on the watch for new denim styles and will not hesitate to hunt them down when they finally drop.
The denim style came to limelight in the mid 19th century and when Jacob W Davis first invented the rivet-reinforced denim jeans pants. These pants became very popular in the United States at that time and were the fashion style of the century.
Jacob later collaborated with Levi Strauss & Co to design the legendary line of denim pants and trousers which dominated both the fashion world and garment industry at that time. The fashion line came through with a bang, and all other styles had to catch themselves.
By early 1880, Levi and Strauss Co-created the denim jacket. At that time, people liked the jackets because they were durable, strong and comfortable.
But in 1961, denim jackets rose from being just a utility piece of clothing to a fashion statement when it started appearing in Hollywood movies. Marilyn Monroe used denim jackets and shorts in most of her movies, and this promoted the style into the ranks of hot fashion apparel.
Denim became even more popular in the 60s as rock stars took the style to the next level. Music lovers started the denim trends as the followed their starts to rock designer jackets and pants. From their came the era of wash and stone jeans, these two brought varieties to the color of denim and make it even more fashionable.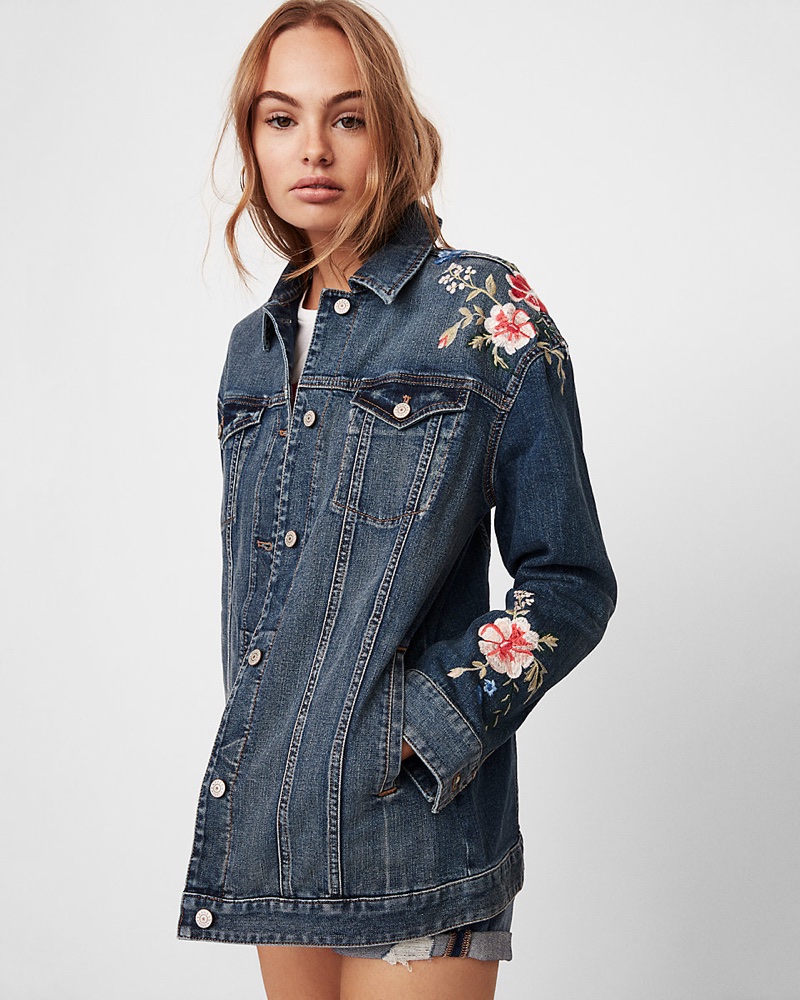 John Lennon first wore the classic denim shirt and long sleeve jacket, and all his fans followed suit. These shirts never stopped trending, and are always in style. What we have today is just a modification of the original classic designs.
From there came the long sleeved, big shoulder denim jackets which were first worn by the Sarah Jessica Parker in most of her Hollywood movies. This style quickly became popular amongst the female folks and denim jackets sold out in almost every store.
Denim never stopped trending; various celebrities invented their own versions and styles. Madonna brought the mind-blowing black short denim jacket worn over a colorful T-shirts, Britney Spears inspired her style of denim on denim, and Justin Timberlake led the way for the male folks with different colorful versions of denim on denim.
Even when denim looked to be going out of style, Rihanna came with her tasty design and took the style to a whole new level. She brought the rough, street and shredded designs that are the craze of the moment. She was constantly seen wearing different styles of denim, from long denim jackets with different cocktail designs, to the sleeveless denim jackets with colorful patches.
Right now we have the slim fit thin design that comes with a fresh new look, the long fur-coated denim jackets, and even the off shoulder designs.
Denim never stopped shining, even in 2017, there were new arrivals that still have lots of fashion lovers tripping. These designs were remixes of what we used to have in the 60s with cocktail and party designs added to make it classy.
For example, the long double-breasted, quarter length sleeve and knee-length denim jackets shock the fashion world in 2017 and were amongst the most popular fashion trends of the year.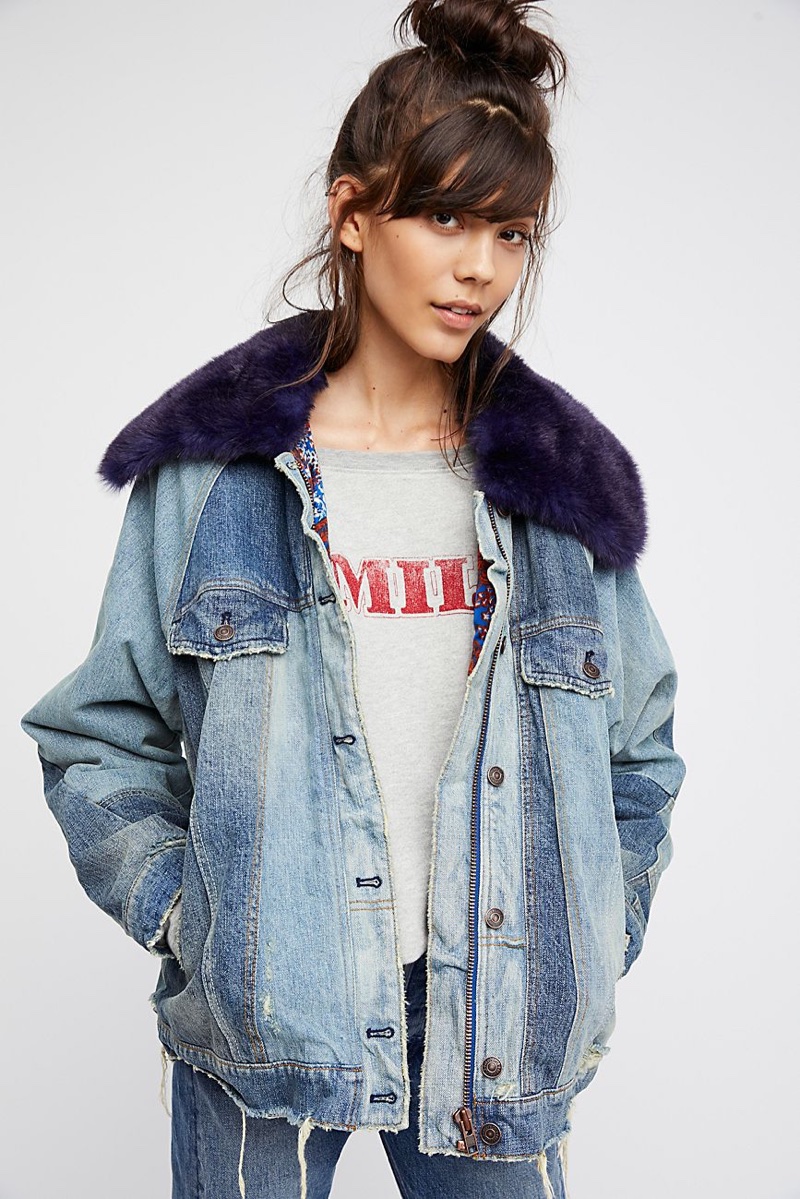 Other denim styles that was re-invented last year where the coat styled double-breasted hip long jackets, the off shoulder strapless denim jacket, denim pullers and small jackets.
As we kick off the New Year, lots of expectations are up in the air. Plenty fashion and beauty blogs are already predicting the styles that will rule this year. Amidst all these uncertainties there is one thing you can always count on, the denim will keep evolving and not go out of style.
Denim is too classical that no matter how many times it is re-invented and modified, there is still something new to try out. The fashion is just like an open book; you can always play with your denim jacket and come up with something different. You can add colors, patches and even stickers to them.
Denim has proven to be the most evolving fashion apparel of all time, and this year will be no different, so got out now and confidently shop for your denim jackets—the style is going nowhere.