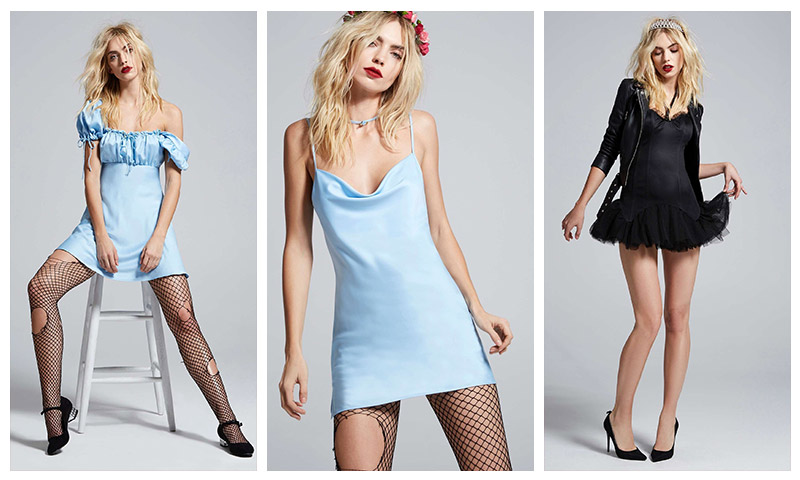 After seeing a preview of the collection last week, the Courtney Love and Nasty Gal collaboration has finally dropped online. The range of baby doll dresses, bustiers and shoes includes eighteen pieces in all influenced by Courtney's style in the 90s. Priced between $48 to $188, it is not only stylish but also super affordable.
About the inspiration behind the collection, Courtney says, "The starting point was lingerie meets real world. We looked at some of my rock-star '90s stuff and redid that in a more contemporary way. There are two dresses that are modernized from really famous ones I wore back in the day, done in fabrics that are so luxe. It's such a cool collection: it feels new and slightly nostalgic at the same time."
Take a look at some of our favorite looks from the collab below. And shop the rest on NastyGal.com.