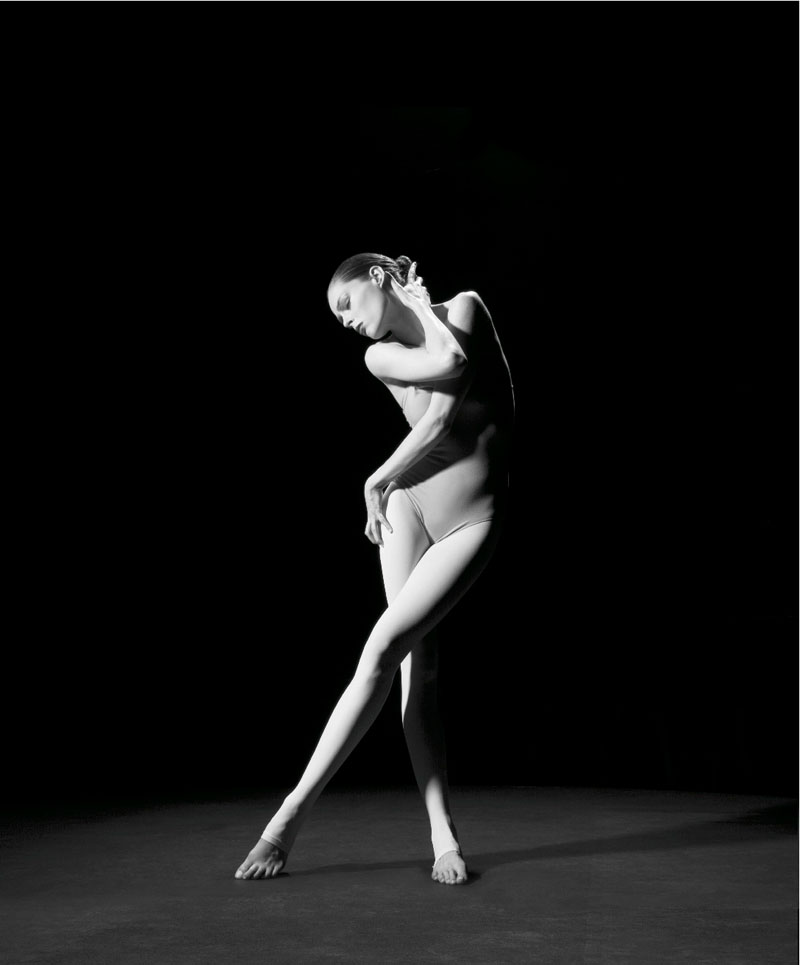 Model extraordinaire Coco Rocha has posed on multiple Vogue Italia covers, campaigns for the likes of Balenciaga, and even river danced down runway for Jean Paul Gaultier. As one of the best posers on the scene today, the Canadian beauty put her talents to the test in a new book called, "Study of Pose". Photographed by Steven Sebring, who also co-authors the book, the model takes on 1,000 unique poses in dramatic black and white. Recently, we had the opportunity to interview the model to learn the challenge of doing so many poses, how she conquered the world of social media and what she feels about one of her biggest projects yet–becoming a mother.
Some people think modeling is a frivolous occupation but this book was meant to be a testament to how muses and their poses have inspired the world's greatest art for thousands of years.
What's the inspiration behind this book?
The book is really a homage to every painting, every movie, every image that has ever influenced my work as a model. You'll see poses in the book that take cues from Botticelli's 'Birth Of Venus' and others that are clearly referencing Charlie Chaplin. It's something I'm extremely proud of. I've always felt that whatever it is in life that you're doing, you should work hard at it and strive to be the best you possibly can be. Some people think modeling is a frivolous occupation but this book was meant to be a testament to how muses and their poses have inspired the world's greatest art for thousands of years. From painting, to sculpture, to architecture, to poetry, to film and beyond – it all goes back to the model and the pose. As far as I know, no one has created a compendium quite like this, so I'm thrilled to bring this into the world and see how it takes flight. I hope it is a book that some people laugh at and some study quite seriously.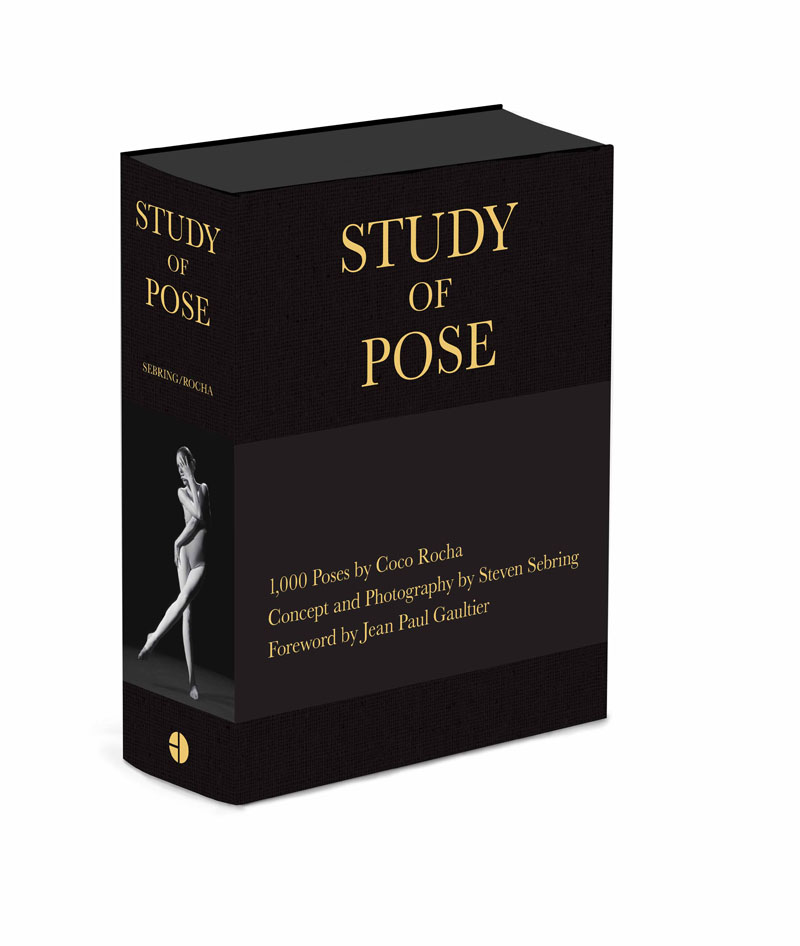 How do you know Steven Sebring and what was it like working with him on this project?
I met Steven a few years ago through a mutual friend, Mazdack Rassi, the creative director of Milk Studios. Steven told me about an experimental rig he was working on that could capture every angle of a model, all at once. I became his muse for that new technology and we worked together on it for a long time doing really interesting experimental work that still has not fully been seen by the public. One day Steven told me about how, in the 90's, he wanted to create a sort of modeling encyclopedia with one model, but he never found the right model to do it with. That sounded like a good challenge to me so my husband and I went back to him the next week about partnering for a book. Almost the next week we began work on it and we arbitrarily picked 1000 as a good round number of poses to aim for – to be honest I didn't even know if I could do 1000 poses at that point!
There are 1,000 unique poses in this book. Even for an expert poser like you, was it a challenge?
I'm not going to lie, it was hard! I'm one of those people who will go for a run and not stop until I collapse. I love to push myself and I'm very goal oriented. Coming up with 1000 poses almost felt like I was in a competition with myself and there were times when I felt like I had set myself a challenge I really couldn't complete. I remember around half way through the book telling Steven and my husband James that I was losing steam. Luckily they were there to encourage me and give me new inspiration. One of them would call out "Grace Jones" or "Fred Astaire" and I'd riff on poses I thought were inspired by that person. Sometimes I'd even combine two people together. What if Elvis Presley was in Marilyn Monroe's body? How would that person move? In the end the posing became like a jazz performance. I really get a kick out of looking back through the book and remembering who or what inspired the poses.
How did you get so talented at the art of the pose?
Posing is something I'm still working on, I'm a forever student of the pose! I remember reading in Malcolm Gladwell's book "Outliers" that it takes roughly ten thousand hours of practice to achieve mastery in a field. I'm not sure if I've hit that yet but I think I'm well on my way. Very early in my career I went through a sort of modeling boot camp in Asia that was very intense. When I was 15 I was placed in Taipei and Singapore to shoot catalogs. The castings there are quite a spectacle I talk about it a little in the book. A client sits at a table with ten people and they say, "Ok so our catalogue today is "Sexy" or "Cutesy." And then you, as the model vying for the job, are expected to pose-off against another model to show you have a larger arsenal of poses than she does. It's like posing to the death! Once you get the job you're shooing a catalogue of 75 photos. Sometimes I'd shoot two of those a day and this went on for months on end.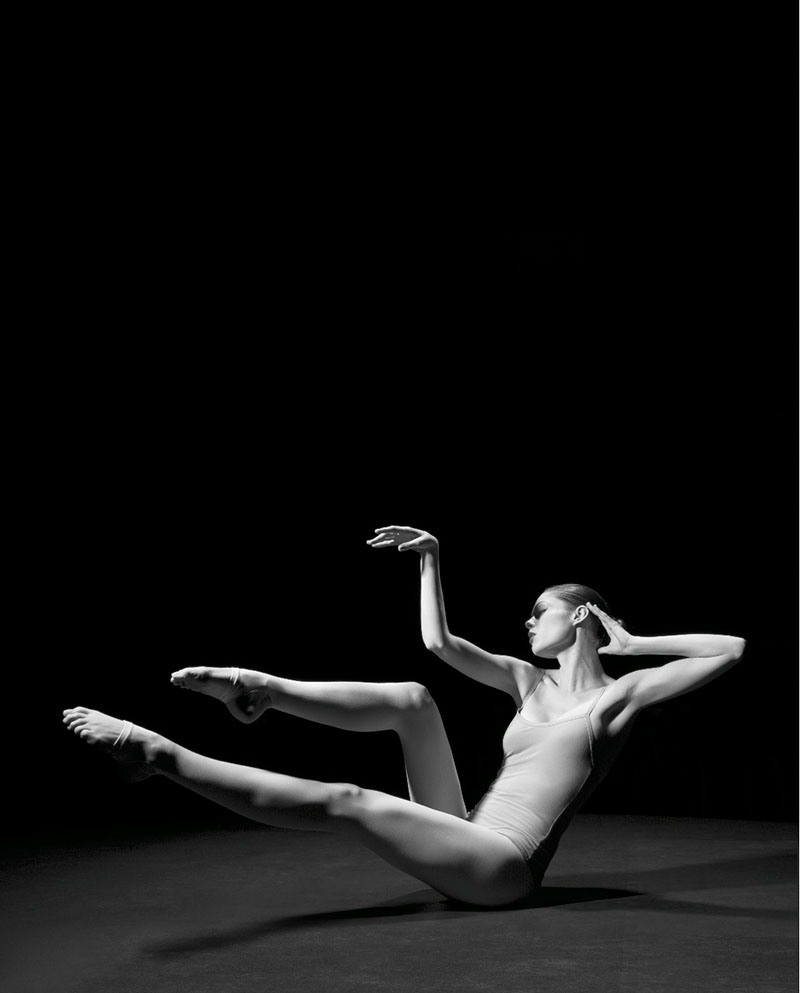 The news recently broke that you are expecting your first baby. Congratulations! How does it feel?
I'm so excited for this next big role in my life. James and I have always wanted children when the time was right, and I really feel like I'm in an amazing place right now to welcome a child. I have a lovely little farm house in the country, I have my husband James who is by my side every day and together we have really interesting work and projects. Having a baby will be the most exciting project either one of us has ever taken on and we are just so excited to see how life unfolds. One of my favorite quotes from Jean Paul Gaultier who wrote the forward to my book is "One of the most wonderful things in life is to be surprised". There is only so much you can plan for, the rest as Jean Paul Gaultier said, is a wonderful surprise!
Would you want your child to model when they get older? Doutzen Kroes recently said she would prefer for her daughter not to.
I'm sure Doutzen has her reasons but I think it would be hypocritical of me as a role model for my child to categorically say he or she could not model. For any young model starting out in this business, I think it's important to know and evaluate who you are and what you stand for. I'm happy to have found success in the industry but I'm proud to have done it on my own terms, success at all costs has never been attractive to me. I would hope to instill those same values in my child to guide them in whatever it is they choose to follow, modeling or otherwise. One thing I will say, I think underage models should have a chaperon with them on shoots, with no exception to the rule. There is no reason a teenage model should be sent alone to a photographer's studio, its unacceptable. You better believe I'd be there on the sidelines if my son or daughter was modeling!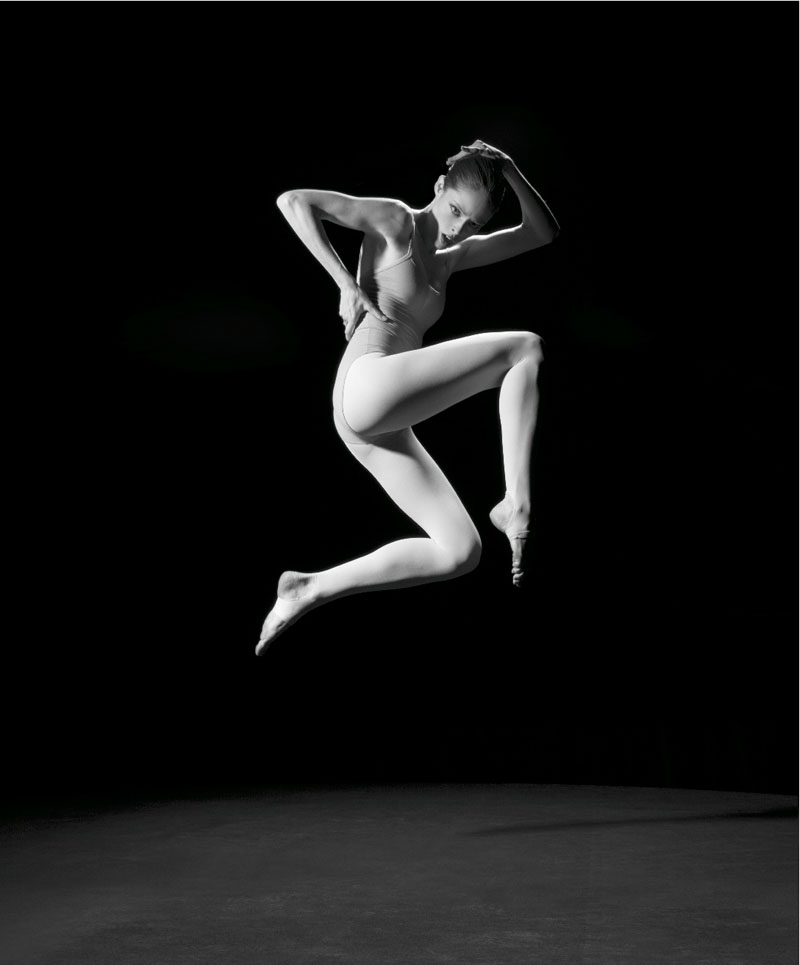 What has been the proudest moment of your career so far?
I've had some amazing fashion moments in my career from my first cover of Italian Vogue with Steven Meisel to Irish Dancing down Jean Paul Gaultier's runway, but my proudest moments have all been when I've felt like I've done something good for someone else. My work with charities in Haiti and Cambodia have brought me a lot of satisfaction as did changing the law for underage models in New York last year.
You have such a large following on social media, and as I recall, one of the first major models to really embrace the whole social media thing. Do you think models now have more of a "voice" now thanks to sites like Instagram, Twitter, etc.? And what inspired you to start on social media?
When I started modeling, a decade ago, there was no social media as we have it today. Photographers were still using real film in their cameras! I feel old! As one of the first in fashion to really embrace social media I did feel skepticism from some people in the industry at the time. There was really no precedent for a model with a personality, speaking for herself on the internet. Some told me that I was sharing too much, that I'd scare off clients and that fashion models should be "untouchable" and I was too accessible. Fortunately for me that was not the case and I thrived as I built my audience. These days having social media is a must. I know some clients require a certain threshold of instagram followers for the girls they hire so yes, times have certainly changed! I think social media presents an interesting opportunity for me, as a model, to take control of the medium and my self-presentation. Having 14 million followers, I think very carefully about what I say and what exactly it is that I stand for.
I noticed Jean Paul Gaultier wrote the forward for the book. You also walked his final ready-to-wear show. What do you think about him leaving ready-to-wear?
Jean Paul Gaultier is a very dear friend of mine and his shows have been highlights of my career. I understand his reasons for leaving RTW and think we have much to look forward to with his couture shows. To be honest, I have no idea how on earth he did 6 fashion shows a year for so long. That is an insane pace to keep up. Now he has 2 shows a year and they will be amazing spectacles. I can't wait to see what he does next.
What advice would you give to girls and guys aspiring to become models?
I think good model must be professional and willing to work hard. Too many girls think modeling is a lifestyle, not a job. A good model should know her angles, her lighting, and be there to inspire the photographer. Just as importantly she should also know who she is and what her values are. A lot of pressure can be placed on a model to compromise but I find integrity is usually rewarded. At the same time a model also needs to have thick skin because today's culture is definitely one of criticism. When hearing, "You're too fat" or "too skinny" at castings and on social media, a model has to try not to take it personally – even though, when you think about it, it is truly very personal.
If you weren't a model, what would be your career path of choice and why?
I was scouted at an Irish dance competition at 14 so if I never became a model I would probably have gone onto be a dance instructor. I've always loved dance and even at 14 I was teaching the younger girls in my class.